Tide Pods. Hot Coils. Kiki challenge fails. Death by selfie. Walking around blindfolded because of Birdbox (and tripping over things). And that corn cob-on-a-rotating power tool idiocy. And now the Momo Challenge, another version of the Blue Whale challenge, which is claimed to have been the cause behind suicides, though it's lately been claimed to be a hoax. But even so, many people fall for social media challenges that are just plain dumb. Makes you wonder what drives people to do dumb things?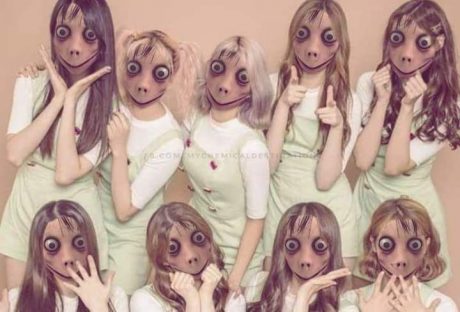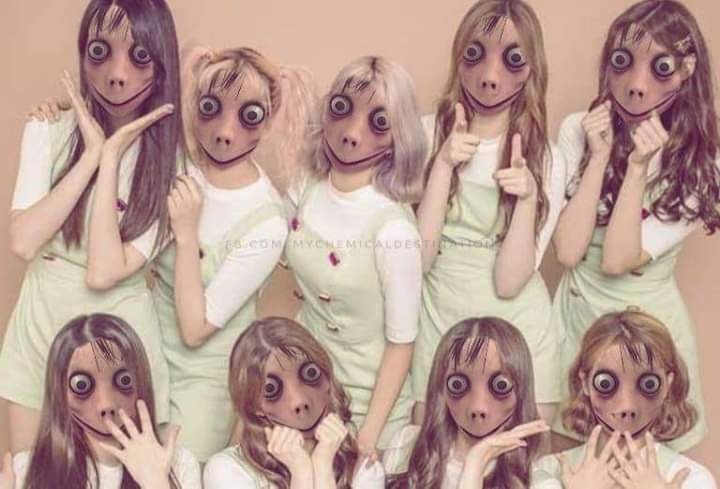 But it shouldn't be a mystery. Much of what fools us often caters to our basic needs, whims and inner desires. Fulfilling these so-called challenges is done as attempts to feel better, although it mostly ends up in feeling much worse, and sometimes being dead (remember when a "human fly" who climbed skyscrapers ended up dead after one slip; well that's not a challenge, but sometimes challenges could go this far). I would break down the mentalities and how to deal with them this way:
1. Swallow your pride. Good advice anywhere. Many children are willing to take on these foolish challenges because they believe they can be proud upon achieving them. Problem is, it likely causes more embarrassment, if not disaster. It's better to avoid unnecessary challenges at all. Life itself is a big challenge, so there's no point complicating it by taking more. Also, some people do it because they want to be on Youtube. Find a better way to be on video. I would rather learn a new piece of music I haven't learned before and video myself playing it, review a piece of technology I like, or just talk and talk about issues in the same way I would write here. Taking on a dumb challenge and trying to show the world you can do it takes advantage of human narcissism and entitlement.
2. Stop thinking every new thing you encounter is "cool." Or better yet, stop trying to be "cool." Sometimes, people can be fooled to believe doing dumb things can be cool. It goes with pride, and goes with a desire to belong. It's the same attitude that marketers take advantage of in order to sell us products we don't need. That is best resisted by a mindset that doesn't seek to conform to others to be cool. Have an attitude that resists fads and doesn't care about others' approval. Unlearn your responses to marketing and advertising if you readily buy into them.
3. Better not "challenge yourself." Instead just do things you like and are still common-sense. Yes, that's why some people take dumb challenges, so they think they can improve themselves by just taking on a random challenge with no point. But by doing ridiculous things, they don't really challenge themselves or anyone; they only show that they're probably mentally challenged. Better self-challenge with something actually useful, such as more reps in an exercise or try a higher level of model kit to assemble. But that's something you don't need to show on Youtube or on social media either. Some people may tease, bully and goad you to do things you don't want to as "challenges." Best walk away from those people or do something to keep them away, they are there only to waste your time.
4. Better find a different way to give to causes. Sure, this is a digression of sorts. But I would rather not try even "charity" challenges. Sure, the Ice Bucket challenge for ALS is for a good cause. And I know some people find it fun. But you can give to ALS projects without putting on a show. A better giver doesn't make a show of giving.
I would also discourage "social experiments." Some video personalities try these stunts to experiment with the behavior of people, like letting a naked woman strut in public to see the reaction of people. Better not support these things.
Since children are mostly the victims of these "challenges," parents have to be responsible and find ways to prevent them from falling victim to all that foolishness. Here are some points to consider.
a. Stop goading children to "belong." One reason children do foolish challenges is because they believe they should do what their peers do. Even a younger adult told me that they considered wrist slashing because it was a "fashion." Perhaps it is also because parents still cajole their children to "be like everyone else and do what normal kids do." Instead, teach them that things should be OK even if they don't "belong." Tell them they already belong, they don't need to do anything special to prove it, except to just contribute to society as needed (such as, get a job). Teach them to develop their own interests and not be dictated by others, you the parent included. All you need do is guide and make sure that the children doesn't leave the realm of common sense. If your child did fall victim to a dumb stunt, better ask yourself if you created the environment that encouraged it.
b. Stop using folk tales or myths to scare your children into obedience. Once reported scare tactic used in the Momo Challenge is that a monster will eat the victim if they do not comply. Perhaps some parents use monsters to scare their children to shut up or stop them from doing something. If your child fears monsters because of your scare, then you have made them susceptible to people who will manipulate them with the same scare. Stop using monsters or bogeymen to scare children into behaving. Instead, offer them something better to do, such as hobby you know they might like to keep them occupied.
c. Remember to teach your children to be cautious with strangers. I remember the Sesame Street segment that taught this valuable lesson. This is something that shouldn't be missed out these days, despite how populated our country is.
When it comes to what is making kids weaker these days, the problem is not the technology itself. The problem is the content the technology carries. While technology, such as the Internet, spreads information faster, the information itself contains the same old things of the past: narcissism, arrogance, harassment, sense of entitlement and downright stupidity. These things are not limited to current generations, even the old generations had these problems. This kind of content can't be addressed just on the online realm; it has to be addressed at the root, which is offline. The online world is only an expanded version of what happens offline.
We have to be discerning and alert on what is happening to our children and ourselves both offline and online. We should be aware of both threats and hoaxes. We should most of all be wary of our own flaws and weaknesses. Social media dumbness takes advantage of our weak minds, so we should strengthen our minds against these things with the proper information and by improving our approaches to life. Or just by sticking to good old common sense.
I believe, as my cohorts here do, that what Filipinos embrace as their culture is what actually pulls the country down. And those who seem to be anti-dictators, who may also believe themselves to be "heroes," are the real dictators.