We need to clear up something in order for the 'debate' on the use of contraceptives to progress. In today's modern societies, sex has been made out to be the be-all-end-all recreational activity to the point that Philippine Senator Pia Cayetano pushed hard to enshrine a woman's "right" to "satisfying sex" in reproductive health legislation.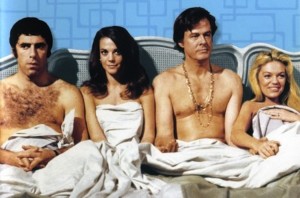 It's almost as if we are forgetting the original reason why sexual reproduction came to be to begin with. Sex is a (if not the most) powerful behavioural motivator not just in humans but in practically all animals that reproduce sexually. The drive to have sex is a costly behavioural trait. People and animals take immense risks to mate with their preferred partner. Deadly brawls among young males to impress the female of their species is a mating ritual seen across a variety of animals. Vast perilous distances are crossed for a momentary tryst with a lover. Great pains are taken to express heritable fitness — in the form of costly displays of physical and intellectual prowess not necessarily required for basic survival.
Why do we engage in all this risky and costly behaviour to mate? It is because individuals who manage to survive the often deadly battle to mate get to pass superior genes over to the next generation. Sex evolved to bring the sort of diversity asexual (cloning) propagation cannot bring about and with that openness to diversity comes the opportunity to ensure that the best-endowed genetically are given the best shot to sow their oats by making sexual consummation an intense competition amongst individuals.
It's not about you, me, or Juan, it is about the overall collective robustness (brought about by diversity and the propagation of the best genes) of the species' gene pool.
The drive to mate, being a high risk and often fatal motivator for many, is therefore deeply-ingrained in every sexually-reproducing animal. The pleasure we seek in sex, therefore, has that singular purpose in its design — to serve as a strong enough motivation to overcome our otherwise natural aversion to risk to life and limb that seeking out a mate often entails.
And so that is why sex is fun — and its urges difficult to ignore.
Sex is fun precisely because it is reproductive in nature.
That sex be fun for an organism that can think is important because that is essentially what will keep its mind focused on what is important in the bigger evolutionary scheme of things — propagating one's genetic code through subsequent generations.
The thing with modern society is that it changed our survival prospects. Living to sexual maturity is no longer a 50-50 (or even 10-90) proposition. The vast majority of us do and most of our live births survive infancy. The trouble is, modern society did not change millions of years of sexual evolution. We still possess the same powerful motivation to mate that our primitive ancestors relied on to keep their species just short of the brink of extinction.
In that sense, the Roman Catholic Church is right — the whole point of sex is procreation. The trouble is, modern culture has made the pleasure that comes with sex its main point. It isn't. The goal to reproduce is what pushed the evolution of powerful behavioural motivators both instinctive and cognitive — such as sexual pleasure. So, really, it is the other way around. The whole point to sex remains reproduction and the pleasure that comes with the act is just one of the means to ensure that people have sex — despite its cost to an individual's energy and resources and its risk to its life and wellbeing.
So is artificial contraception bad, then?
It is, perhaps, if you choose to strictly adhere to Catholic dogma. In that, everyone has a choice (in modern free societies at least) — to remain Catholic and live in sin, or to embrace choice and refer instead to one's own personal notions of good and bad.
But let's not frame the debate around one's entitlement to sexual pleasure. It's a nice to have at best, but not the whole point.
benign0 is the Webmaster of GetRealPhilippines.com.