Youtube videos and articles abound on millennial bitterness. The millennials are considered the most depressed generation so far. They are the most disappointed and most offended, so they have bitterness. What happened that made them this way? Many have opined that this generation just became lax with today's prosperity relative to earlier times. But I see something else, namely influences that actually go back long before the millennials were even born.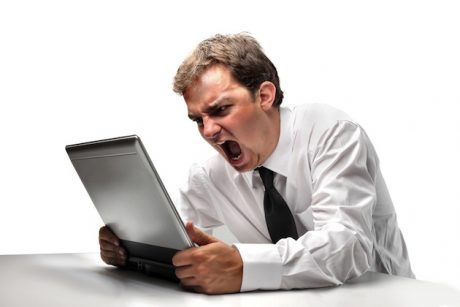 Motivational Drivel that makes People Arrogant
Before World War 2, there were works by people like Napoleon Hill and Wallace Wattles. They are known mostly for saying that getting rich is a science. They are popular with followers of business cults (such as network marketing or multi-level marketing, mistakenly called "networking"). They do make some good points, such as removing self-destructive and self-deprecating behaviors, keeping up the grit in order to increase the chances of success, and that being rich is not wrong. But the takeaway most people had from this was: there is a formula for success in life. Follow it, and you'll be rich or successful. There are no wild cards. Being materially rich is seen as an entitlement.
The attitude was absorbed by people as a sort of rabid ideology: I want something, and I must get it, and I deserve it. I have a plan to get it, and nothing must get in the way of it (The Secret, which I discussed earlier, is a product of this mentality)! Problem is, reality sets in. There are wild cards. Things happen. And the "plan" or "formula" that people have counted on for success is dashed into pieces, exposed. In other words, the reality is that life cannot be lived according to a formula. Even Hill's or Wattles' or whoever's formula was never really one. The result is either bitterness, or learning that you have to ride with the turbulence and adjust accordingly.
This means bitterness isn't exclusively millennial. It was an inheritance, of sorts. The bitter people of the old days become parents, they have children, and those have grandchildren. Combined with authoritarian parenting beliefs of the old days, the notion that the world should obey you was passed to the younger generation. Perhaps you could even include the religion-influenced attitude that if you believe your values are right, then you must "share" (read: impose) your beliefs with others (in colonial days, "civilize the savages" or "conquer the world," which in today's language is "change the world"). Children down to the millennial generation either are passed these beliefs or they observed this in their parents, and have the impression that there is a contest to enforce one's idea of "the only correct way to live life;" And they must do what they can to win. If the world doesn't let them win, they get "offended" and they attack it.
Those following this blog are familiar with how we snipe at the concept of "positive thinking." This is because most of that stuff is not really positive, but delusional. Much of what is "positive" for Filipinos is false positivity, namely selfish desires masquerading as something "good." For example, the real colonial mentality Filipinos have was the belief that "others should follow my way, and I have the right to impose it." And that is positive for them. Colonizers had that belief, it got passed down to the colonized, such as the idealistic young people of the 1950s and 1960s who are the old people of today, and today it's with the Social Justice Warriors (SJWs).
Some parents of the old generation encourage their children to should "shine" above others, because it is "positive" for them. It is nothing but the desire to use one's children to have vicarious domination over others. So when children fail to do this, the parents get mad at them. They are bitter because their vicarious experience was denied them. The children take on this bitterness, and sometimes channel it some stupid way, such as doing that SJW-style protest against a dead person – which they use as a stand-in for their bitter parents.
Sheltered and Spoiled
Then we have people who go the other way. The case of shelter parenting. Parents tried to shield their children from the world, since they could not bear the thought of their children undergoing any hardship. They also shower them with unnecessary praises and rewards even for doing nothing, spoiling them. But when the children grow up and are out in the world, they could not deal with it. They get shocked, offended, and depressed. Parents are better off teaching children self-sufficiency and self-reliance. But make no mistake, this problem of spoiled children was as much an "old day" problem as it is today with millennials.
Thus, we have a generation who were taught to be entitled. Simon Sinek was right when he said the bitterness of millennials was through no fault of their own. They were "raised" to be like this. The parents are also at fault for teaching something wrong.
In the end, the question is, what to do about it? Sure, we can blame parents and "oldies." But it is not their responsibility for picking up our lives. It is your own. The best way to oppose the "old fuddy-duddies" is to not be like them. You knew you were taught wrong, so you must now correct your beliefs and ideas, and start practicing the right ones. This includes accepting that you don't need to be rich or have other people obey you to be happy or fulfilled. You may want to help others, but aside from that, you must also learn to help yourself. Undo the influence of entitlement and mendicancy on your life. Accept that you can't always have things your way, and that it's not a sign of weakness or final failure in life. Stop dreaming too big, such as solving world hunger or worrying about hungry kids from Africa unless you could quickly fly over and start a feeding program at once. If you can't, stop beating yourself – and others – over it, and focus on what's already near you. Be realistic.
Let's have another example, say, people who try to take a different lifestyle, such as just avoiding pork or being vegan. But they're alone in a house full of voracious meat-eaters, who might even tease them for their "stupid" cause. They find it hard to follow their own rules. So they try to do something desperate – try to ban others from meat-eating. But that's the stupid way of doing it, because it's like "naghahanap ng karamay (looking for company in misery)." They feel like they're changing the world, but they are actually just trying to make others like themselves. If they're really serious about their cause, they'll soldier on and do something like buy their own food or set up their own environment where they can carry on their lifestyle. Better to get a job, move out and have their own space where they can do what they want. But when they can't, they lash back at the world for it, which doesn't help anyway.
Blaming the old generation can also be misguided. For example, we have Jover Laurio, who attacks president Duterte as an "oldie" who's the cause of all the problems in the Philippines. But it was recently revealed that she was paid to do it. She was paid to take advantage of bitterness and manipulate it for political reasons.
The old generation will pass on, while this generation has the chance to retain the older generation's ideas or have their own way. They will also grow old and pass their ideas to a newer generation. This is the chance where they can undo the damage done by wrong beliefs and corrupt traditions. This means letting go of bitterness, and never letting it be a main motivator of our lives. It also includes changing the mindset that there should be a hegemony over the world that other people should follow. There should be no more of this desire to impose hegemony. SJWs want this hegemony because they assume "capitalists" forced this hegemony, so they want to reverse it and put themselves on top. But that makes them no better than who they hate. It's better to discourage any sort of hegemony and promote respect of individuality and differences.
I believe, as my cohorts here do, that what Filipinos embrace as their culture is what actually pulls the country down. And those who seem to be anti-dictators, who may also believe themselves to be "heroes," are the real dictators.