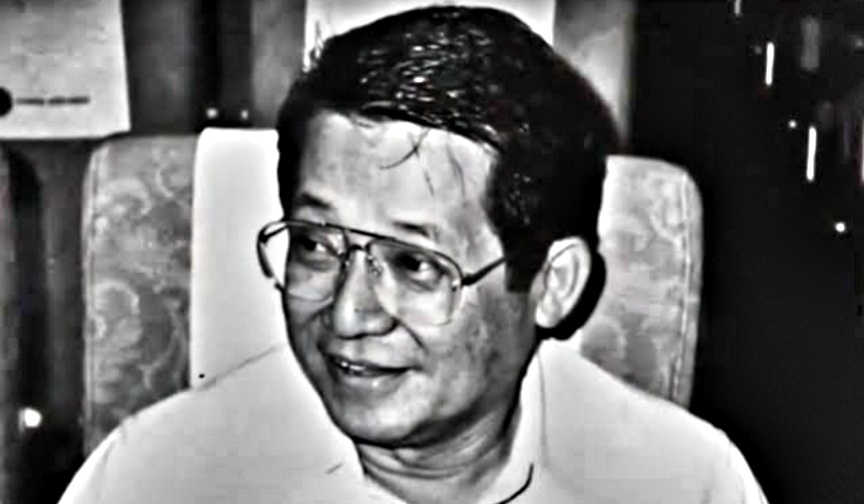 Did the fake hero utter a lie when he said: The Filipino is worth dying for ?
Let's do a little thought experiment: Recall that Filipina who was on death row abroad…Yes, Mary Jane Veloso, who was arrested and sentenced to death for smuggling heroin into Indonesia. Let's have a show of hands. Who among you would volunteer to take her place so she could live?
SUPPORT INDEPENDENT SOCIAL COMMENTARY!
Subscribe to our Substack community GRP Insider to receive by email our in-depth free weekly newsletter. Opt into a paid subscription and you'll get premium insider briefs and insights from us daily.
Subscribe to our Substack newsletter, GRP Insider!
Learn more
Even giving your left kidney for your neighbor or relative is already something hardly anyone would consider, how much more sacrificing your one and only life for a Filipino stranger? One would not even offer to lose his/her 2 eyes (which one would value at a billion USD a piece) in exchange for the life of any politician (not even for Duterte or Pacquiao).
So really, was Ninoy serious about giving his life up for "the Filipino"? Best bet is… he just wanted to sound patriotic, and with such a quotable quote under his belt, actually earn him a place in the Pinoy hall of heroic fame (should any misfortune happen along the way).
For someone too rabidly infatuated with political power, fame and glory, why would he forfeit his life for fellow Filipinos? For a man willing to kill Filipinos to get to the throne or be so reckless enough to weaponize the communist cause just to wreak havoc, mayhem and destruction on Pres. Marcos' administration, you will begin to doubt such a noble declaration of self-sacrifice.
This Ninoy guy was too hungry for satisfying political ambition, dying for anyone would be the last thing on his mind.
Before we dig deeper, how do we measure worth? Typically, it's about output. If you're a lazy scumbag, people would call you worthless. If one were a creative genius like Steve Jobs and Elon Musk, then such a person would be a national treasure. And up to how high a value does it make something or someone worth exchanging your life for?
What is a Filipino's intrinsic worth?
Productivity. If the metric were per capita GDP, a typical Filipino is just 5% that of a Singaporean

. Filipinos are among the least productive in Asia. So if worth is based on economic output, Filipinos are way down in the list of worthy humans that can be called assets rather than liabilities.

Skillset. Singing, dancing, humor, serving – yes, we are good at a lot of things. Are Filipinos imbued with so much skill, talent and intellect they are actually worth dying for? We are best known in the international marketplace for producing bananas. Pinoy-original products involving intelligence and creative design can hardly be named. The Philippine Jeepney? Nah, forget it.
Awards and Medals. Show me a Filipino Nobel laureate? Who can come forward with an Olympic gold medal? 100M+ strong and nothing to show.
So yes, that famous line by Ninoy was likely all just for show, or the guy was just outright lying through his teeth. If he knew for sure a bullet was coming for him at the tarmac that day he never would have taken that flight back to the Philippines.
The fact is: Filipinos are NOT worth dying for. (Well maybe for resource-rich Philippines – yes; but for the residents?) Are we such special and rare specimens of the human race to be worth preserving? Ask Donald Trump of Jack Ma if they would die for a Filipino. Who in the world esteems Filipinos that highly to actually die for them? With his categorical denials, not even our national hero Jose Rizal was actually willing to face the firing squad for the revolution he unintentionally ignited.
Sorry to rain on your parade (esp. for Yellow folks), but all this celebration for a man who was actually a traitor and a terrorist all for the grand delusion of Presidential glory is a complete waste of time and attention.
If you want Filipinos worth dying for, try learning rocket science with ambitions to fly to Mars. Probably by then, people will scramble to become human shields just to protect such a high-value asset. And finally, while you process this article (in probably denial stage), here's the breaking news of the week…
Vietnamese set to get richer than Filipinos this year — IMF
Zealous revolutionary advocate of bringing back common sense for the common good in a land of dysfunctional and delusional zombies.