Take this in the true spirit of the beginning of this new month  as well as my lame attempt to provide balanced coverage of the top 10 senatorial choices announced by CBCP 's Manila Auxiliary Bishop Broderick Pabillo. The same Bishop Broderick Pabillo who two weeks ago wanted the faithful to lay off social media.  
I will share with you possible thoughts running through the minds of these sterling individuals  who were able to pass the rigorous standards as laid out by "a not insignificant group of some 130 lay Christian leaders" .  These are possible thoughts from us , on the outside looking in.  These are possible thoughts, hopes and maybe even fears as election day draws near. These possible thoughts that may prove them worthy of the People's Choice Movement's endorsement since they have the set of "Christian criteria" : Character & Honor; Competence & Abilities; Faithfulness to public service; and Faithfulness to God, the Constitution and the laws desired. I do so with the full spirit of the publication date.   Remember, in the immortal words of Al Capone " we laugh because its funny and we laugh because….. ".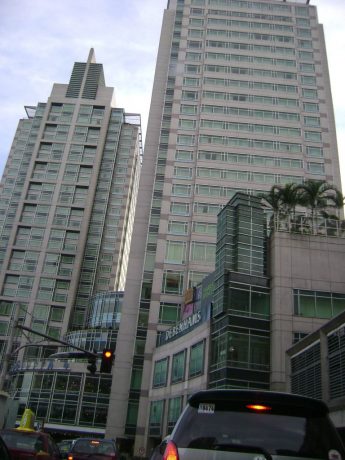 1. Alejano, Gary
the whisky selection of Salon De Ning sure is lacking.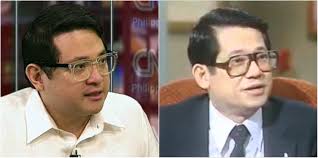 2. Aquino, Bam
None of you realize how hard it is to capture the Ninoy look 24 hours a day 7 days a week.
3. Cominares, Nery
Living the dream!! One can have his cake and eat it too! Being hard core leftist with the endorsement of the Catholic Church is not an oxymoron in the Philippines!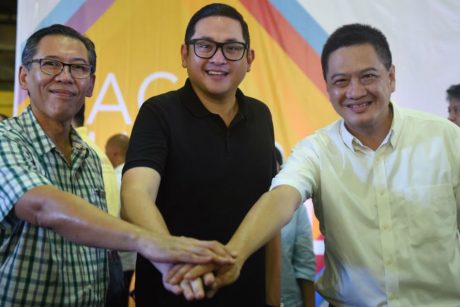 4. Diokno, Chel
In 2022 if he was the running mate of  Bam they could collectively be known as bombshell.
5. Gutoc, Samira
…… I believe in the Holy Spirit, the Holy Catholic Church , the Communion of Saints, the forgiveness of sins and the resurrection of the body and life every lasting. Amen.
6. Hilbay, Pilo
It's election time. Time to prove  sincerity and have his points of view challenged by the Filipino voter and unblock those 4.5 million .Then again he is not thought of as Ken Dryden for nothing. 
7. Macalintal, Romy
Step 1) unwet all those ballot boxes Step  2) see Bong Bong .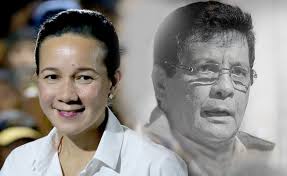 8. Poe, Grace
will continue what her father started. From this day forward   will be known as Alisong Salonga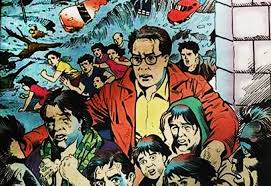 9. Roxas, Mar
wonders who to ask to drop out on the weekend of this election? Is it too late to run under " Daang Matuwid"?
10. Tanada, Erin
sure dodged the bullet with that woman
Previous April 1 posts :
Putting a very sharp needle into the balloon known as Pinoy Pride since 2012.