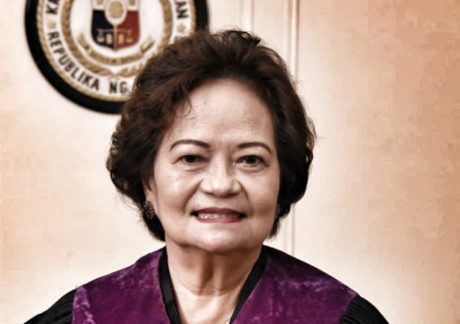 The bad news just keeps on coming for the Philippine Opposition. It has not been a good year for them. In fact, things haven't been good for them since President Rodrigo Duterte won the election in 2016.
Members of the Opposition particularly those allied with the Liberal Party have tried every trick in the book to remove Duterte from office – from calls for people power revolution to filing of criminal charges against him before the International Criminal Court – but all they get in return for their efforts is disappointment. They can only moan helplessly and cry in outrage as the Duterte government turns their worst nightmares into reality.
Duterte certainly did not disappoint in disappointing the Opposition. It was like a walk in the park for him. The Opposition did not have a chance because, for one, the law was quite often on Duterte's side and two, they base their arguments on emotion, not reason. Indeed, the Opposition's arguments did not stand a chance in court.
The first time Duterte sent the Opposition spinning was when he allowed the burial of former President Ferdinand Marcos Sr at the Libingan ng mga Bayani or Heroes' Cemetery. They tried in vain to stop it, but the Supreme Court ruled that the burial was not against the law. Weekly rallies did not move Duterte and his supporters. It was actually surprising they were surprised he allowed the burial considering that was one of his campaign promises. It is not surprising though that the Opposition did not file for a restraining order much earlier to stop it from happening. Former President BS Aquino did not even think about changing the rules at the Libingan ng mga Bayani to prevent a Marcos burial when he was still in office for six years. It was just another example of their lack of foresight.
The second time the Opposition got a rude shock was when Duterte declared Martial Law in Mindanao in response to clashes in Marawi City between the Philippine military and Maute/ISIS group hiding in the city. He justified the declaration as an essential one, "in order to suppress lawless violence and rebellion and for public safety." But of course members of the Opposition went into panic mode and concluded he was using it as an excuse to declare Martial Law in the entire country and assume a dictatorship. Their attempt to put a restraining order also failed since the Supreme Court said that "the claims of violation of human rights are speculative and lack a nexus between the exercise of martial law powers and their apprehension of such violations" — meaning, the Opposition was imagining military violence against ordinary people. They were being irrational as usual.
Just when the Opposition thought things couldn't get any worse, Duterte pulled another fast one. His solicitor general successfully removed Lourdes Sereno from the Chief Justice post through a Quo Warranto. Eight Supreme Court justices voted to nullify Sereno's appointment. They found her disqualified and guilty of unlawfully holding the Chief Justice position due to her failure to submit all the required financial documents when she applied for the top judicial post in 2012. Her motion for consideration resulted in the same outcome. It's quite baffling she expected the justices to change their decision considering she did not produce new evidence to support her claim that she did submit all her Statement of Asset, Liabilities and Net worth.
Fast-forward to today, one of the eight justices who voted against Sereno and considered to be her staunch critic Teresita De Castro has been appointed the new Chief Justice of the Supreme Court. Sereno's supporters have been crucifying De Castro even before Sereno was removed, now they have gone all-out in saying her efforts to demonise Sereno has paid off. Never mind that De Castro is reportedly the most qualified justice for the position…
In 1998, Pres. Ramos awarded now Chief Justice De Castro with the Presidential Medal of Merit for Exceptionally Meritorious & Valuable Service Rendered & Remarkable Accomplishments that have served the interest of peace, unity and progress in Southern Philippines
Most importantly this…
In 2012, then Associate Justice and now Chief Justice De Castro was the only CJ applicant who obtained a grade. of "1" in the psychiatric and psychological tests. "1" is the highest score in the 1-5 range in the 11-page JBC Psychiatric and Psychological Report
They still can't accept that Sereno's appointment was void from the beginning. They are still in denial even after the motion for consideration was denied. Sereno's illegitimate appointment was BS Aquino's legacy. It is now on record he did not do his due diligence in choosing the Chief Justice. It is another blow to his ego.
But with De Castro retiring in two months when she turns 70 years old in October, it seems her appointment as Chief Justice is more symbolic than anything else. It is Duterte flicking the middle finger on Sereno and the rest of the Opposition. Since his move is above board, all they can do is cry and gnash their teeth in despair. That's what happens to people who think they are above the law. They should try sticking to the rules and perhaps then, they will have a chance to win the battle next time. But I doubt it. The next round will put the final nail in the coffin – the removal of Leni Robredo as Vice President once the allegation of electoral fraud is proven. Most of us already know the law is not on their side especially now with De Castro as Supreme Court Chief Justice.
In life, things are not always what they seem.