Philippine Vice President Leonor "Leni" Robredo is going to get a rude shock when she loses the 2022 Presidential Election to former Senator Ferdinand "Bongbong" Marcos Jr (BBM). She's going to be shocked because she is living in a bubble. Her supporters and allies from mainstream media are hiding the truth from her — that the voters do not like her and do not want her to be President.
Her supporters probably choose to protect her from the reality on the ground because they are afraid she might lose her motivation to run for President. They need not worry. It is very unlikely for Robredo to give up the fight against BBM. Aside from Robredo being dense, this fight has become personal for her. It will be embarrassing for her to lose to BBM after he lost his electoral protest (it's more like the electoral tribunal sat on his protest until it got stale) against her in the 2016 elections for Vice President.
It's going to take a miracle by the name of Andres Bautista or some sort of divine intervention from Uncle Sam to stop a "Marcos return" to Malacanang. BBM has been consistently at the top of popularity surveys, enjoying a very big gap between him and all the other nuisance candidates. Yes, everybody else — including Robredo — are nuisance candidates. Robredo in particular has become the country's laughingstock because of the antics she performs just to attract voters. Her PR team is evidently not the best and the brightest of the lot. They make her do silly things in their misguided effort to get the C and D crowd or, in their own words, the "bakya" crowd on their side. They really got it all wrong. There are a lot of problems with Robredo's campaign strategy. Let us enumerate them.
SUPPORT INDEPENDENT SOCIAL COMMENTARY!
Subscribe to our Substack community GRP Insider to receive by email our in-depth free weekly newsletter. Opt into a paid subscription and you'll get premium insider briefs and insights from us daily.
Subscribe to our Substack newsletter, GRP Insider!
Learn more
1. Robredo's PR team comes up with the lamest ideas to sell her to the public.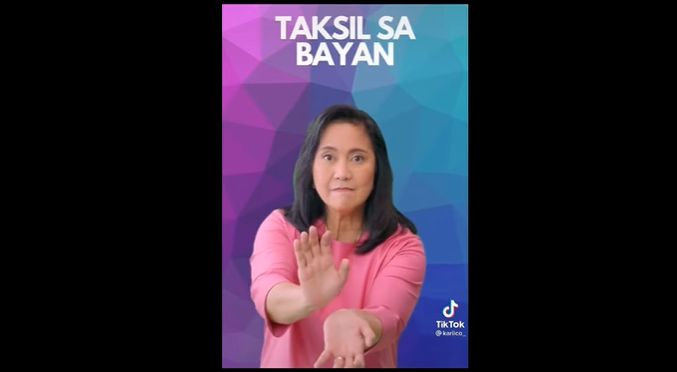 Her PR team made her appear in various TikTok videos where her goofing off in these had disastrous consequences for her campaign. She's tried being a stand-up comic with her VP tandem Senator Kiko Pangilinan, she's tried performing a Hadouken against words, and she's guested on a social media show hosted by a supposedly popular dude who just made her look stupid. All of her performances and guest appearances were cringe-worthy. They only made good fodder for meme creators feasting on her vacuousness.
2. Robredo's rabid supporters are elitist.
A lot of Robredo's supporters are either socialites or social climbers who want to be like the socialites. These people are self-righteous and expect the rest of Philippine society to think and behave like them. They also claim to be pious and decent. The problem with their behaviour is they turn off the "bugoy" or rugged crowd. Their attempts at trying to reach the people from the lower classes just comes across as condescending. Proof of this is when they gave out small packs or rice with fish sauce for making congee or "lugaw".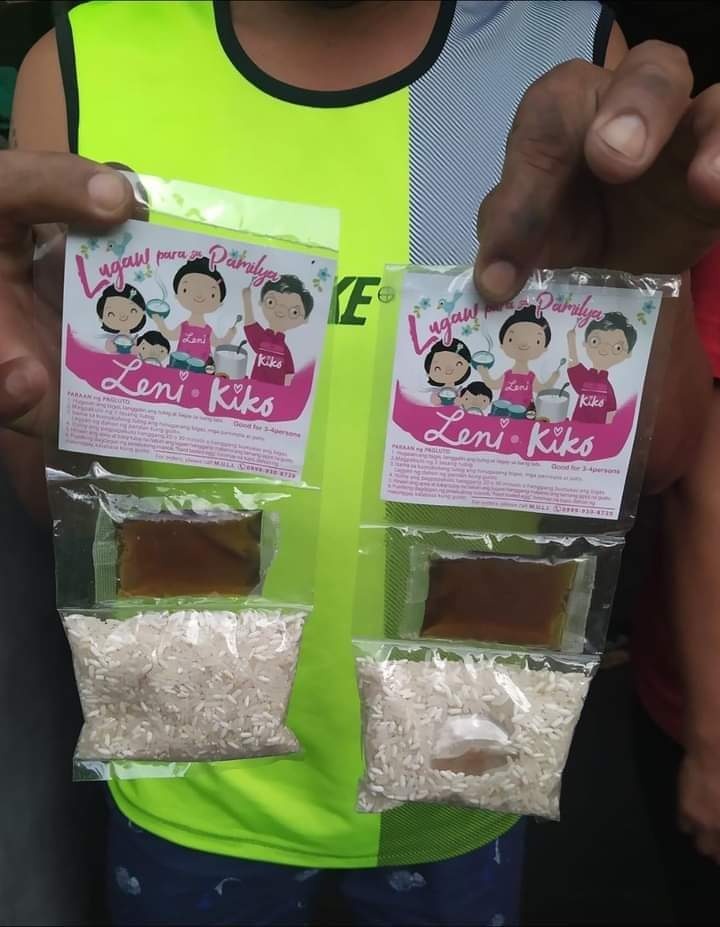 What kind of people comes up with stuff like that?!? It's an insult to people who don't have anything to eat or to those who need to eat more nutritious food but just can't afford to.
3. Going from yellow to pink was the first and worst decisions Robredo's team made.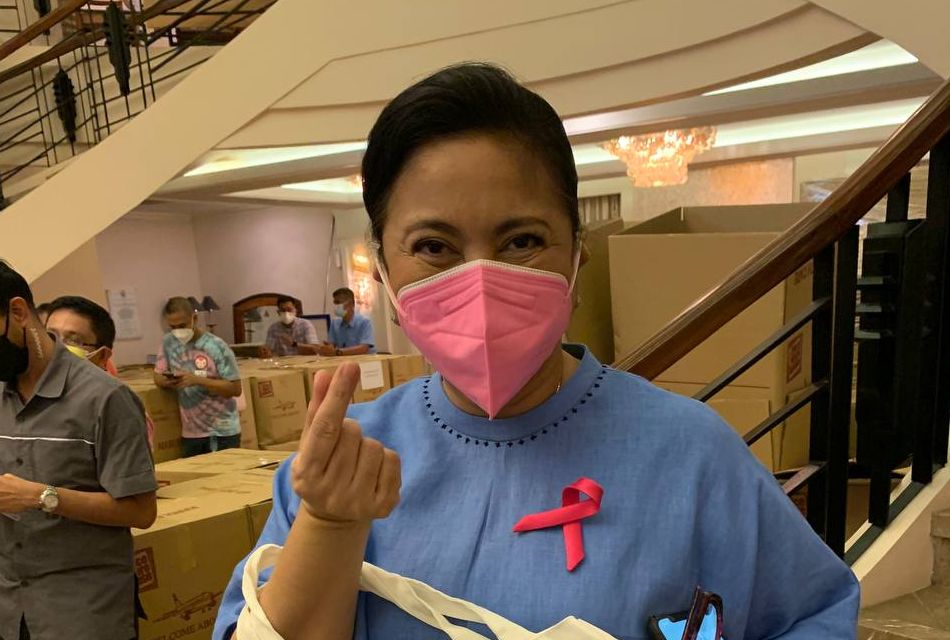 They wanted to make a statement by changing their colour motif but the only statement this made was to prove that the yellow colour or the Liberal Party brand is dead and could not be revived after two successive losses in previous elections.
4. They don't learn from their mistakes.
Robredo's camp is the very definition of stupidity. They keep doing the same thing over and over expecting a different result every time. Robredo's campaign manager seems to only want to spend the money allotted for advertising and PR companies as fast as he could. Those people are laughing all the way to the bank while making Robredo look like a fool.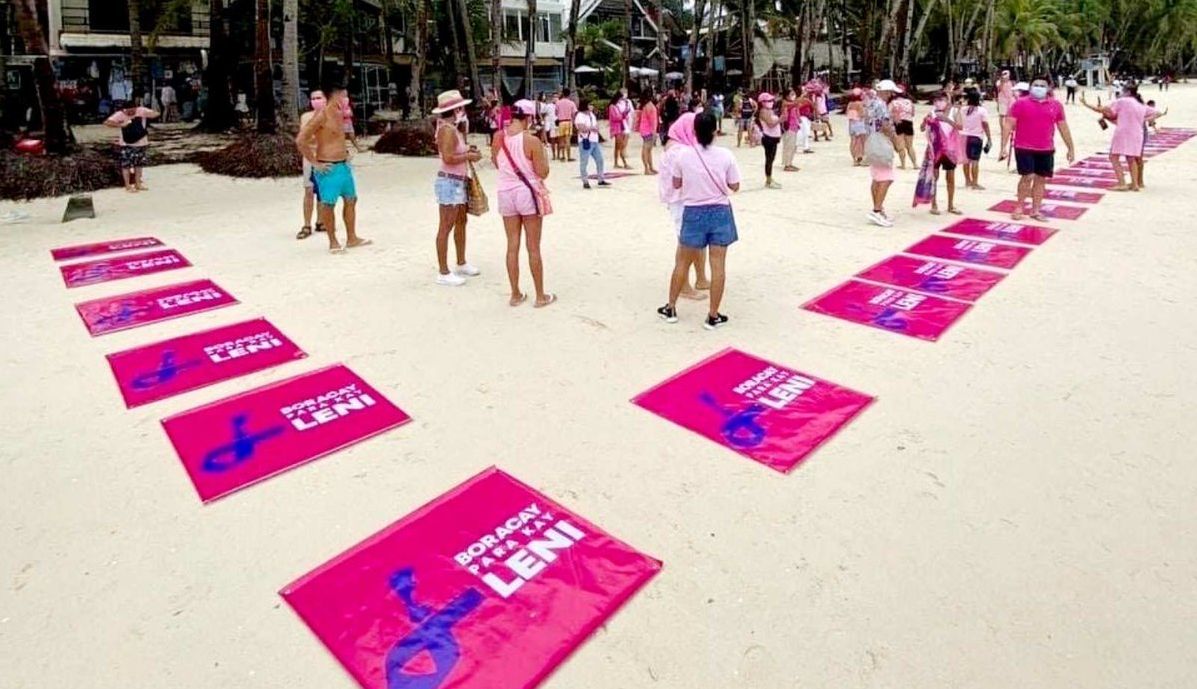 Really, these people should have learned from Mar Roxas's PR stunts. However, they instead tried to copy his failed campaign strategy.
5. The main problem with Robredo's campaign strategy is Robredo herself.
She is just not cool. Granted that her PR team does not give her much to work with, Robredo's execution is simply pathetic just the same. A natural performer can actually pull off corny stuff. Robredo's performance is just too forced. It is just not her. She wants to appear comedic but her timing is bad. The average man on the street does not buy it.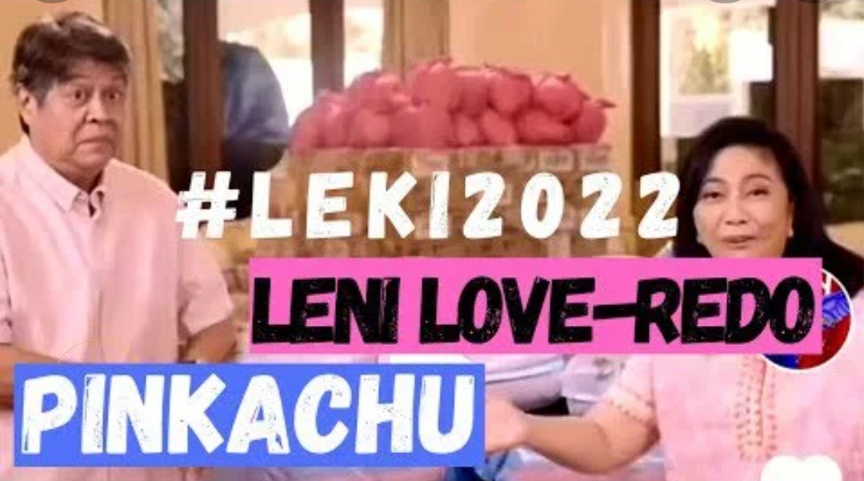 Robredo is too dumb to realise too that she is being made to appear stupid in every one of these PR stunts. She is basically the problem of her campaign.
* * *
No one from Robredo's camp is prepared to admit that despite being the Vice President and having been the Darling of the Media for six years, Robredo is still not popular with the voters. Their top honchos blame everything and everybody else except her, her PR team, and her supporters for their dismal popularity ratings. Robredo is simply a hard sell and no amount of money poured in to PR companies and advertising agencies can help her.
In life, things are not always what they seem.