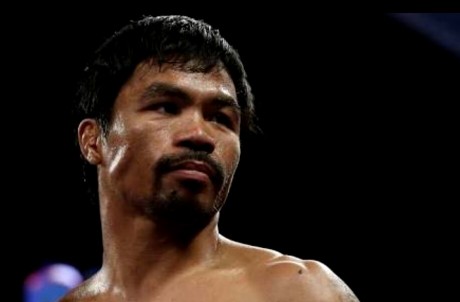 A round of applause please for our very own Manny Pacquiao for his latest victory against Timothy Bradley. Indeed, he truly deserves some congratulations for his efforts. However, truth be told, while I admire his skills as a boxer and see his philanthropy as definitely helpful to our people, I'm still more than a little reluctant to vote him into power. After all, the position of senator isn't really as easy as it sounds and, as far as I can see, Mr. Pacquiao just isn't qualified for it. I will go as far as to say that I understand his good intentions but these simply aren't enough to make him qualified to be senator.
Anyway, before you react violently again, here are my three points on the matter:
He's Not Competent
Okay, before you say it, yes his philanthropy is something to be admired. His willingness to donate money and other resources from his own pocket is something truly amazing. This is especially helpful to our countrymen who have been devastated by Typhoon Yolanda and are still left floundering by the officials who are supposedly tasked with looking after them.
Unfortunately, his philanthropy isn't really enough to make him qualified to be a senator. Truth be told, being a congressman and senator is about "legislation" or making laws. Manny Pacquiao's intents and efforts are actually better recommended for a mayor or governor. After all, making laws has very little to do with actual philanthropy.
Here are three things that highlight Manny Pacquiao's incompetence in politics:
He has only attended a total of 4 sessions in congress. Okay, he says that once he becomes senator, he won't be an absentee anymore. Now where have I heard that line before? Why didn't he do his best when he was congressman and attended more meetings? If he was truly serious about being a politician, perhaps he should eschew some of his other activities and interests. After all, being part of the legislative branch of government is about making changes for the greater good and sometimes, the greater good requires us to make sacrifices and, in Manny Pacquiao's case, perhaps his career in boxing, singing, acting and basketball.
He approved the BBL without understanding its implications. This is probably the most hilarious part of his career as a congressman. He supported a bill that he probably didn't even bother to read at all and then, when he found out that his province was actually included in the deal, he hastily pulled out his support. It's tantamount to not reading a contract properly and signing it anyway then quickly pulling out when you realize that you're giving away your house to charity. Now, it would be okay if he wasn't an issue of national importance but unfortunately, he seems to have treated the situation casually and carelessly. Passing and/or approving laws one does not understand can prove to be quite devastating to the country and Manny Pacquiao will end up doing more harm than good to the country.
All his academic achievements are "honorary". Similar to President Aquino, many of the degrees that Manny Pacquiao's academic achievements are "honorary" which means he didn't earn them the way he should have. Unlike Shaq O'Neal who genuinely made an effort to study and earn his degree, Manny Pacquiao either asked for a degree as a personal favor or outright just bought them. An "honorary" title isn't the real thing and is more or less just a decorative title rather than one that's earned.
He's A Bit Of A Hypocrite
Of course, who can forget the time when he compared the LGBT community to animals? Now, the issue is pretty much over since he already apologized for the incident. Nike even stopped sponsoring him as a response to his callous choice of words. However, as much as I'd like to bury the issue, there are still some things that need to be said:
Why isn't he calling out his corrupt political allies?
It's sad really because while he likes to talk down to the LGBT community for being "sinners", he has not once called out the other members of the UNA party list who are well-known for their questionable activities in politics. Even in the Bible, Jesus himself went out of his way to bash the scribes and pharisees (who more or less count as lawyers and lawmakers of his time) for their hypocrisy and often avoided being involved with them as he knew that they would probably just use him to gain more power over the people. Manny Pacquiao, on the other hand, has played right into their hands and is willing to be used by individuals like Jejomar Binay (another rather suspicious fellow) for their own political gain.
Worse still, while Manny Pacquiao insists that LGBT people are "sinners" but he himself is guilty of some of the sins enumerated in the Bible like gambling, womanizing, getting tattoos and wearing clothing made from different fabrics. Has he not read the part about "he who has not sinned can cast the first stone"?
He's Not Cut Out For Politics
Before I continue, I'd like to stress that yes, his works of philanthropy are deeply appreciated. However, this does not automatically make him qualified to be a senator. Again, being senator is about "making laws" and not simply handing out relief goods. If he really wants to help, perhaps he should instead consider running for mayor or governor as that will allow him to take a more "hands-on" approach in helping the common people.
However, if one were to ask me, he should just ditch the whole political angle altogether. He has everything he needs to help the Filipino people after all. Wealth, power, fame and good health have been granted to him in abundance by the Lord. Why does he still need to associate himself with dirty, selfish and all too often incompetent politicians if he really wants to help the Philippines? If he really wants to help, all the resources he needs to do so are already with him.
As my counselor once told me: "If you really want to be good and help others, do you have to wait to win the lottery? Why not do it now? If you're only going to be good after God blesses you, then you're not worthy of his blessing at all. If you want to be a good person, be a good person now so that when God finally blesses you, you won't just be good, you'll be better."
I HAVE RETURNED TO LAY WASTE TO OUR ENEMIES!