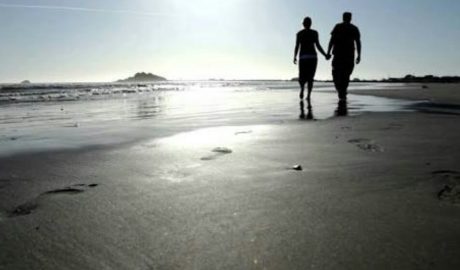 Well ladies and gentlemen, it's that time of the year again and tickets for Star Wars: Rogue One are selling like hotcakes. Indeed, even as a young boy, I have always been a big fan of the Star Wars franchise what with the space battles, lightsaber duels and vast collection of entertaining and interesting characters. And yes, I'd be lying if I say that Princess Leia in Return of the Jedi did not give me wet dreams. Unfortunately however, this article isn't going to be about Star Wars.
Again, I'm going to take the time to bash my favorite target: The Philippine Mainstream Media.
Okay, you guys got me. Maybe I am overdoing it but look, after seeing all the posts of people having a "lonely" or "cold" Christmas this year, I really have to speak up. See, you guys are free to believe or feel what you want to believe or feel, but I always thought that Christmas was for everyone (even for the people who don't celebrate or believe in it) and that it doesn't mean that just because you're single means you're going to be miserable.
Now I have nothing against couples or people seeking romantic interests but, I have to say how much I hate the way romance has overtaken the meaning of Christmas in the Philippines. Of course as it is often the case all over the world, Christmas has become heavily commercialized and the Philippines is definitely no exception. But then again, what I simply do not like is how a combination of the oligarchs, the media and our own twisted values beat down on people who haven't yet found their better halves in life or simply aren't interested in doing so. I hate how our mainstream films, TV shows, radio dramas and music constantly churn out that you need a significant other to be happy this Christmas.
For a better idea of what they're actually doing and what they're forcing you to believe, here's what's really going on:
Step 1: Create a popular love-team.

Okay, this is not just the first but also the most essential step in the media and oligarch's plan. Now, it doesn't matter who they get but they usually go for the pretty looking ones like Kathniel, Jadine or Aldub to create a sense of idealism. Take note that while the relationship might not be ideal, it must at least seem ideal to those who see them so it becomes easier for the oligarchs to do the next step.

Step 2: Get said love-team to promote products.

They can take quite a lot of forms from clothing to food but the most common is beauty products. These are often shown in the commercials said love-team star in and they subtly imply that the couple got together or are happy together because of said products. These lead to girls who use too many whitening products and boys who use too much hair gel.

Step 3: Imply that single people are miserable.

This is often done quite subtly but they very rarely use single characters as protagonists in most mainstream TV shows or films even if said show or film is not a romance story. When characters are single, they are either unattractive sidekicks who all too often serve as slapstick comic reliefs or insignificant persons who get killed off somewhere along the way.
Again, all of you are welcome to call me a bitter old coot, but because of this kind of thinking, we only spread bitterness and unhappiness instead of promoting what Christmas is really about: Hope and the chance to become better men and women.
I HAVE RETURNED TO LAY WASTE TO OUR ENEMIES!