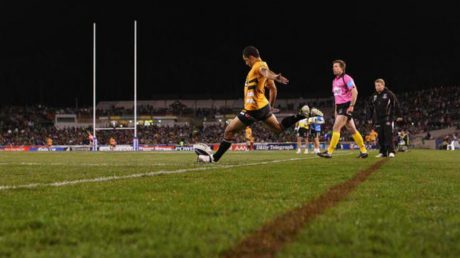 After reading Fallen Angel's latest article, I find myself wondering just why is it that so many Pinoys love basketball and singing even though they never really excel in either of those. Truth be told, when observed carefully, Filipinos are actually kind of smart. Maybe not genius-level smart like the Germans are but a standard Filipino can probably speak and or understand at least two languages (although their skills in English are now fading thanks to Tagalized programming) and most Filipinos usually have sound street-smarts if it isn't tainted or corrupted by the stupidity of organized religion and the media. Unfortunately, almost always, stupidity wins them over in the end and they become like any other stupid Pinoy whose only real goal is to breed like a rat.
But hey, it's Christmas, I think I'm gonna lay off of bashing for now. Yes, today the Great Bringer of Pain is going to hold off on teaching you the meaning of pain and having it in abundance. Today, I will instead teach you how to avoid a lot of unnecessary pain. Yes ladies and gentlemen, think of this as a Christmas gift from GRP's Undead Templar.
Find What You LOVE
Truth be told, one of the biggest problems in the Philippines is that we are told to like things instead of being able to find what we actually want. As a comparison, I'll tell you another episode from my past.
As a young boy, my father would go on and on about how I should be playing basketball with all the other boys in school which I never seemed to do. I was always more of a soccer and gridiron kind of a guy and I went utterly insane with the release of Games Workshop's Blood Bowl. Still, my father would insist to me how much I was missing by not watching, playing and enjoying basketball and that I could only be considered a "man" by Filipino standards if I watched, played and enjoyed basketball.
My grandfather, on the other hand, always told me to find what truly made me happy and, more often than not, that took the form of listening, reading or telling a story. Both my mother and grandfather were always willing to tell me a story, buy me a good storybook to read (and buy me paperback novels later on in life) and, most importantly, listen to the stories that I thought up myself. Of course, back then, the stories I told were all fairly silly what with beings like Emperor Zen the talking newt and other such shenanigans. Still, I look back on those golden years fondly when there was a place for everything and everything was in its place.
Now, before I go on, I'd like to ask just how many other parents out there are more like my dad. If you're just doing something because your parents or your friends tell you to like it, I can guarantee that you'll never really prosper or find happiness in what you do. You will only find happiness and prosperity if you find and do something you truly love be it sports, storytelling, singing, dancing, inspirational speaking or burping.
DO What You Love
Okay, another problem here in the Philippines is that if you excel too much, some people will think of you as boastful. My response to this is how can you be boastful if you find happiness in what you do? Is it boastful, for instance, if you simply do what you do best, be it playing basketball, soccer, gridiron, mixed martial arts or figure skating? Would it be boastful for me to ask people, old and young alike to gather around me under a tree or beside a campfire to listen to a good story?
Look ladies and gentlemen, all I'm saying is that you should do what you love. I think the reason why we suck at stuff like basketball or singing is because we do those things out of peer pressure and not because we really want to do them. Going back to my statements above, what could've happened if I had just played basketball like my father told me to instead of pursuing a life of collecting and telling stories.
Now, other contributors like Gogs and Fallen Angel mention that basketball is a tall man's sport and is why Filipinos don't really excel in it. Now, I partly agree with them, but only partly. I think the real reason we don't excel in said sport is because I think a lot of the players grew up under similar circumstances such as I. With parents who decide what their children like instead of taking the time to listen and understand what their kids really like. I'm pretty sure a lot of these players might say that they're happy with what they do and who they appear to be but the story might be a little different with sufficient introspection. I tend to think that behind closed doors, some of these players may want to be something else and just joined out of a desire to please their family and friends.
Okay, I'm really no expert on the basketball scene, but I have a friend who's a model and a frequent beauty contestant but was willing to confide to me that she'd rather be an athlete, a kickboxer to be specific. Unfortunately, her mother had other plans for her and would have none of her daughter's arguments about learning a martial art as she wanted her to marry a wealthy and preferably foreign husband. I did not really know how to respond at the time and while I didn't like to see her beautiful face damaged in any way, I would have been much happier to see her with a grin of joyful triumph with one arm being raised by a referee and a broken and bloody opponent at her feet.
LOVE What You Do
This is a little more tricky but, once you start doing the things that you love, everything else will come easily. Because unless you learn to love what you do, you will never really excel in it. At the end of the day, you'll just end up having to go through old routines that you'll end up hating and that you'll just hate yourself in the end for the choices you've made.
Besides, when you put love in what you do, it will be all the more greater. I think that's why a good home-cooked meal made by your parents, spouse or any family member will always taste better than any generic, quickly-prepared meal. It's why a hand-made souvenir so much more beautiful than one made by some kind of automated machine in a factory.
Again, when you do something you truly love, you should put your heart into it because if you do it just for money or because someone tells you to, you will find yourself making sub-par or disappointing products.
I HAVE RETURNED TO LAY WASTE TO OUR ENEMIES!