After viewing the full video of Alma Moreno's latest interview and hearing of her intent to run for senate, I cannot help but lament the possible future of the Filipino people. What's worse is that despite the fact that she has easily destroyed her own credibility in the interview proper, it's still likely that a good number of people will vote for her especially the die-hard loyalist of the Binay Camp, more commonly referred to as UNA. Going back to one of my more infamous articles, I want to say that while the government and media have both ruined the country considerably, it is all too often we, the common people, who allow them to do so. I mean think about it, would the same crooks be in power if we didn't vote for them? Would the local media still be dishing out crap if the common people demand better quality programs from them?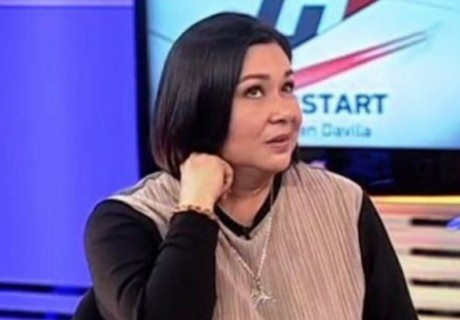 Anyway, this is more or less a revisit to one of my previous articles about "trapos" or typical Pinoy politicians and why we should avoid voting for or supporting them. In that one, I pointed out the common things traits that will allow one to better identify a trapo and thus avoid them. In this one, I am going to point out to those less-informed of our readers why we should, for the life of us, prevent these people from ever gaining political power.
Ready?
They Rely Only On Their Popularity
The likes of Manny Pacquiao, Alma Moreno and Bong Revilla Jr. are probably some of the shining examples of this. Thanks to being celebrities, these people often find it easy to gain public support. Unfortunately, it's quite clear from the get-go that it's the only thing that they have going for them as politicians.
To be a leader of the country, one needs more than just popularity. They must be more than just about being able to deliver devastating punches in a boxing ring, more than just about taking their clothes off in front of a camera and more than just being able to deliver cheesy lines read from a script. A person's popularity won't mean squat when they can barely attend assemblies, cannot properly answer difficult questions or can't seem to decide on whether they want to be a politician or remain as a movie star.
They See Their Position As An "End" Rather Than A "Means"
"I did not really plan to run for senator. Just prayers."
~Alma Moreno
"If God wills it, I will become president someday."
~Manny Pacquiao
As Benign0 and a few other writers here have said again and again, becoming a politician is supposed to be a means to an end rather than a means in and of itself. As mentioned in the first article about Alma Moreno, more and more celebrities are seeing politics as the go-to place once they've washed-up as a has-been. So both the congress and the senate has become more or less like the retirement plan of many celebrities who are considering the end of their showbiz career or if their careers have already come to an end.
However, being a person who holds religious beliefs, I find it most offensive that trapos even include the name of God in their justification of wanting to run for office. It's as if they're implying that gaining a political position is in and of itself a reward from God instead of being a sacred responsibility to the people. Indeed, what's worse is that many of the common people will see it as just that and vote for them anyway even when said position could probably be handed to better people who will treat the status as a "duty" and not as a "trophy".
They Do Not Clearly Understand Their Priorities
"Do I need to answer that?"
~Alma Moreno, when asked by Karen Davila about her stance regarding the RH Bill.
The thing is, most of these washouts just want a good retirement plan. They may say they run for the position in order to help people but it's quite clear that a lot of them are just in it for themselves. Indeed, a lot of them might start out that way, but they just become like any other trapo once they take on a political position long enough as what has happened to Manny Pacquiao. What's more is that, if they really wanted to help people, they seem to have forgotten that one can still help the people without being a politician and that being a politician might prevent one from providing the help that is really needed.
They Don't Bother To Understand Things Until It's Too Late
During Alma Moreno's interview, she mentioned being pro-RH Bill even though later on, after much questioning, her answers put her squarely in the anti-RH Bill camp. Manny Pacquiao was originally pro-BBL until he found out that the province he ruled would be added among the territories mentioned and suddenly withdrew his support. I mean really, do these people even know what their job is as politicians?
With this kind of leadership, one can only wonder what they can consign their own people to. They may even end up doing irrevocable damage to the country by signing a treaty they didn't thoroughly read or understand before signing.
They Probably Won't Be The People In Charge To Start With
As you can see, these "political candidates" aren't competent at politics even in the broadest definition of the term. More likely than not it will be their advisers or close allies who will be calling the shots for them instead of they themselves. At the end of the day, they are nothing more than well-fed puppets to other politicians instead of being fully independent entities in their own right.
***
Now, with everything I mentioned so far, can you imagine what would happen if (God forbid) say an attack similar to what happened in Paris and Beirut took place in Manila? Do you think typical trapos can even acknowledge such an incident as their responsibility let alone finding a means of dealing with it?
Look, if you still want to vote for people like Alma Moreno or Manny Pacquiao, it's entirely up to you. However, when something bad happens (like a natural disaster or a terrorist attack) and they fail to mount any kind of effective countermeasure or relief plan, you have no one to blame but yourself. Remember, while it may be a politician's job to care for his or her people, it is our responsibility not to vote for incompetent buffoons.
I HAVE RETURNED TO LAY WASTE TO OUR ENEMIES!