Disclaimer: The following is another of Thaddeus Grimwald's parody articles. This is just the author's latest lame attempt at humor and is not to be taken seriously. After the seriousness of my previous articles, I thought perhaps that it's time for something completely different and something related to up and coming Halloween. 
There has been quite a bit of commotion regarding Grace Poe's decision to run for president, but her reasons for doing so turns out to be even more astounding. Previously, all Grace Poe had to say on the matter was: "I will continue what my father started." Apparently, her baffling and oft-ridiculed statement turned out to have a deeper meaning than people initially assumed.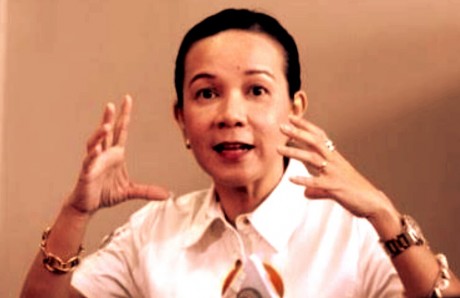 It has come to light that Grace Poe intends to become a hero similar to what her father was in the Panday films. As of late, it has been revealed that her family has discovered a metallic meteorite of unknown origin which she intends to forge into a magical sword with which she will vanquish the forces of evil in the Philippines. So far, Grace Poe has only revealed that the sword's design will follow the shape of a Japanese katana as she understands that it is both popular and that it is certainly deadlier than the design her father followed.
According to other sources, Grace Poe was inspired by the film Abraham Lincoln: Vampire Hunter as well as the anime Blood+ and decided to take it upon herself to fight the evils that plague the country. What's even more shocking is what Grace Poe has revealed about her political opponents in her campaign for presidency. Indeed, according to Grace Poe's camp, the Philippines and its people have long been the victim of an ancient and terrible conspiracy and that the time has come for a hero to rise and save them from the path of destruction.
Camp Binay, according to Grace Poe, is aligned with the powers of Hell and that Jejomar Binay is actually just one of the many guises used by the demon Mephisto. This should make some sense as, if anyone were to read Goethe's Faust, one will note how the devil often tempts people with freebies and take their souls once it's too late for them to escape. Apparently, Jejomar Binay and his allies has been collecting thousands upon thousands of souls of unwitting Filipinos who have been tempted over to his side through his offering of free stuff and services.
Worse still is what Grace Poe has revealed about Camp Roxas and, by extension, the Aquino family. As it turns out, the Aquinos as well as the rest of the Liberal Party are worshipers of Hastur the Great Old One of Cthulhu Mythos fame. This makes more sense when you consider the fact that Hastur is also called "The King in Yellow" and that his symbol is called "The Yellow Sign". Also of note, according to Poe, is that President Aquino is actually a Deep One, one of the degenerate mermen who are sons of the dreaded Father Dagon, who is in turn, a son of Cthulhu himself.
Lastly, the leftover metals found in the meteor will be forged into a gun which will be given to Chiz Escudero when he becomes vice president…
I HAVE RETURNED TO LAY WASTE TO OUR ENEMIES!