If I have reoccurring themes in my blogs they include:
When these topics converge I can't help but remember my password to GRP so I may regale you with my musings. A lifelong friend who also follows various sports loves to troll me on all these pinoys that have supposedly hit "the big time". Earlier this year he alerted me to Yuka Saso who did win an LPGA major tournament. The problem is gone are the days that sports shows in the US cared about people like Annika Sorenstam, Michelle Wie, Se-Ri Pak, and Lorena Ochoa. Saso is doing relatively well but I never heard of anybody else on the leaderboard. The LPGA does not move the needle like it once did.
Let's go from something that once moved the needle to something that never moves the needle. Friday morning that same friend sent me a GMA news report of some pinoy coach who is on an NBA team. As usual pinoys exhibit the only Shakespeare work they collective know . " Much Ado About Nothing."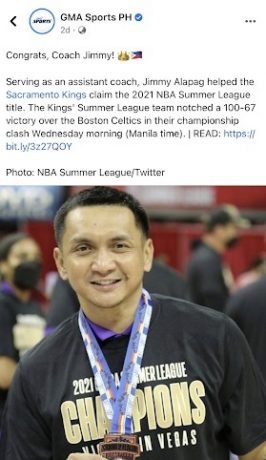 Let's go through the facts. The NBA season ended the moment the Milwaukee Bucks won Game 6 of the NBA FInals vs the Phoenix Suns July 21. Since then they had the NBA Draft and Free agency. At no time does any head coach get a chance to shine other than Mike Budenholzer. Training camp starts Oct 21 2021. Nobody cares about training camp standings. The Summer League is even less relevant than the NBA preseason. Pinoys though starved for that precious currency of pansin are celebrating the win of a team in Summer League who did not even make the 2021 playoffs. The playoffs that concluded exactly a month ago.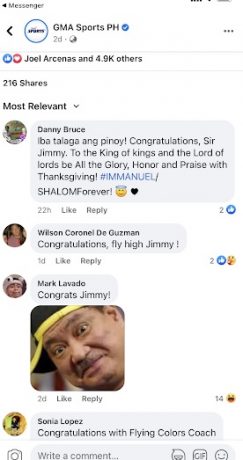 Like I have said in many blogs before. The pinoy relishes recognition in the irrelevant. I have never heard of a nation brag about any medal in an exhibition sport. Much less 32 years later. I have never heard of a country expend so much media time on a teenager trying to win a singing contest who had never been to this country let alone educated here.  I have never heard of a country that looks at the selection of the pope not for religion or even gambling but for national pride.  So why not seek that golden currency of pansin  in one time of the NBA season that is even less relevant the exhibition season?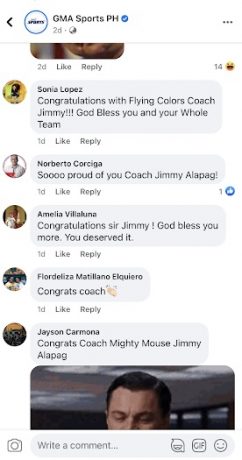 It has been 24 days 11 hours 43 minutes and 21 seconds since the Philippines won their first ever gold medal and if you are reading this, then the world is still here. Anybody else find it amusing that all the proud to be pinoys posted Diaz's feat in social media to other people who were posting the exact same thing? They were probably trying to brag to other nationalities who win gold medals regularly. I had to deal with all the vitriol hurled my way for injecting a dose of reality in this festive occasion. One gold medal in 2021. The country of Mark Spitz won 7 gold medals in the 1972 Olympics. Some other country named Michael Phelps won 8 gold medals in Beijing. I am being facetious to hammer home the point I made last time: The Olympics is a strange place to be planting the pinoy pride flag. If the nation deserves a meltdown what about these individuals who got at least half a dozen gold medals in one shot not 97 years?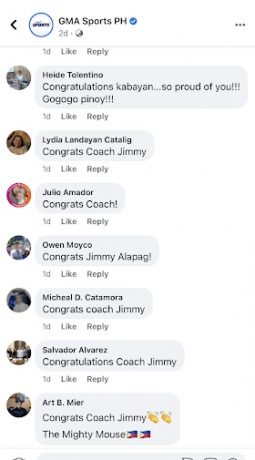 I kind of understand pinoys dying for the elixir of pansin watching the NBA post season and the Olympics. They see Luka Dončić bringing pansin to Slovenia. They see Giannis Antetokounmpo who comes to the NBA via Greece/ Nigeria win the NBA Championship against a Phoenix Suns team with from Dario Saric from Croatia. A US Olympic team who seems to get more attention when they lose beating a French team with NBA player Rudy Gobert. France got the Silver Medal. Australia the Bronze. The irony is in the heart of hearts of the proud to be pinoys. They honestly believe the PBA is better basketball than in any of the other countries mentioned in this paragraph not named USA. As I said before somebody like Quinito Henson still has a job trying to convince pinoys of that.
So the Philippines never had a homegrown player make an NBA roster. They are irrelevant in this summer's NBA playoffs and the Olympics. Pinoy pride as we know it abhors a vacuum . Basketball is the only team sport that resonates. Where must all this pinoy pride go?? Why not to an assistant coach who is in a tournament even less relevant than the exhibition season? Show him with a shirt saying "champions" and a medal I did not know existed. Oh one more thing. I checked the Kings website  where they list two assistant coaches and five assistant coaches for player development. That is eight coaches in all.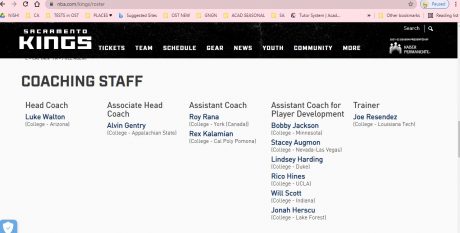 Do you see Jimmy Alapag's name anywhere? Might be easier to find Noynoy Aquino's accomplishments in his 2010 election resume.  Never let the facts get in the way of a chance to yell at the top of your lungs "Proud to be pinoy!!!!!!!!!!!!!" To paraphrase Much Ado About Nothing: Pinoys do love nothing in the world so well as basketball – is not that strange?
Putting a very sharp needle into the balloon known as Pinoy Pride since 2012.