Some people are so defensive of Greta Thunberg because they think her tantrum was necessary to alert people on environmental issues. I however believe her speech is based on a myth: when you talk of saving the environment, it must include climate change. Either you're with Thunberg or you're an enemy of environmentalism. Not for me. I believe we can separate the issue of climate change (as well as global warming) from other environmental issues.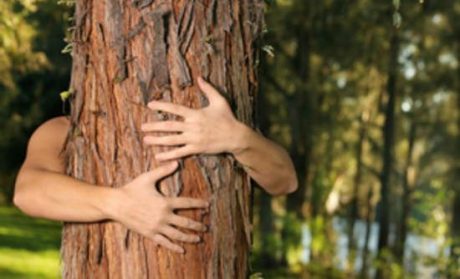 My angle for this is that people will be most concerned about what affects their immediate area. The poisoning of Flint, Michigan's water sources won't concern most Filipinos. But what if our drinking water providers one day announce that their water had been poisoned? Probably everyone in Manila will become an environmentalist.
But that's people for you. Climate change won't concern most Filipinos, but then trash that washed from a nearby creek during Ondoy will. And I believe that is the better way to address environmentalism. If you want to teach people about environmental issues, best focus on what's in it for the local populace.
You can tell people to stop throwing trash in the city's waterways because it'll swamp them during storm surges. Tell them to reduce smoke emission in cars and such because smoke can trigger asthma and other such diseases. The reasons for reducing pollution need not be climate change, but because the poisons can affect us directly. There are many processes that can lead to environmental damage without going through climate change, and I say those are more important.
However, when it comes to steps to take, Thunberg's ilk are thinking of big-time punitive measures, such as taxing people who use fossil fuels, or that carbon tax. Punitive measures are best reserved for things such as companies having a toxic waste pipe that drains into the ocean. But the carbon tax is draconian; you're punishing people for doing every day things, such as moving around or cooking. The better step would be incentives, such as tax breaks, for businesses that apply significant environmentally friendly steps, such as reducing fossil fuels on their own or coming up with less polluting technology.
Back to the concept of climate change; the debate is whether it is manmade or natural. Thunberg's ilk believe in the manmade theory. I believe however there will be more scientists who will dispute this, following the lead of Mototaka Nakamura. Climate change initiatives are expected to have trillions of dollars pumped into them. So if it turns out that the manmade theory is wrong, and the wrong steps were taken, money and time would be wasted. Instead of spending of punitive measures against government and companies, development of food that could withstand harsher climates (the infamous Genetically Modified Organisms or GMO was such an effort), as an example, would be better.
Talking of environmental issues without climate change is not just an issue of rhetoric. It is about a whole concept that humanity's actions are thought to be able to control the climate. But that's almost like the conspiracy theory that a certain facility (HAARP) is used as a weather machine to change our weather. Both ascribe something like magical powers to humanity. I now believe that we should avoid giving humanity too much credit (or power). And if climate change does happen (from natural causes), we should know how to react to it, and not try to control it.
In addition, environmental problems have a wider range of causes than some think. Case in point, the loads of squatters around the city. They are among the greatest polluters. To reduce pollution, some will say one solution particular to our situation is that you have to reduce the polluters. How that can be done, I'll leave it to your imagination.
Thus, environmental issues don't have to be so large or alarmist just to get something done. People have to know what's in it for them, or else they will not be interested. An alarmist "how dare you" is more likely to drive people off, and only gives off the idea that you're a punker making arrogant insults to others. There are better ways to teach people about environmental issues, and Thunberg's (or Greg Diez') bluster isn't one of them.
I believe, as my cohorts here do, that what Filipinos embrace as their culture is what actually pulls the country down. And those who seem to be anti-dictators, who may also believe themselves to be "heroes," are the real dictators.