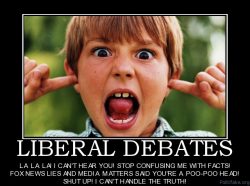 Nothing is quite as amusing as waking up to the curses, insults, and angry voices from the uber-liberals reacting to a piece that challenges the narrative they hold sacred. Good Lord, the angry voices of these folks do sound like a bunch of jackals with hemorrhoids! So what did I do now? Ah yes, I voiced out an opinion against the Global Warming narrative. I suppose that makes me a "science denier" as science has conclusively established that industry and modern human activities that yield huge carbon footprints are the main causes of Global Warming, right? Everyone has conceded to this fact. That is undeniable and only the far right zealots shun that. Okidokie! I guess it is kind of like how "science" has conclusively debunked homosexuality as a mental illness. But really, is the far left's passion for issues like Global Warming and homosexuality truly based on science or is it based on something else? Let's assess.
Prior to 1974, homosexuality was a mental illness. Dr. Sigmund Freud even believed that paranoia are motivated by unconscious homosexual impulses. Of course, the Diagnostic and Statistical Manual (DSM), considered as the Bible of psychiatry (used by the American Psychiatric Association), listed homosexuality as a mental illness in the DSM-II. But Dr. Philip Hickey, from his article at the Behaviorism and Mental Health page, said:
Then in 1970 gay activists protested against the APA convention in San Francisco. These scenes were repeated in 1971, and as people came out of the "closet" and felt empowered politically and socially, the APA directorate became increasingly uncomfortable with their stance. In 1973 the APA's nomenclature task force recommended that homosexuality be declared normal. The trustees were not prepared to go that far, but they did vote to remove homosexuality from the list of mental illnesses by a vote of 13 to 0, with 2 abstentions. This decision was confirmed by a vote of the APA membership, and homosexuality was no longer listed in the seventh edition of DSM-II, which was issued in 1974.
…
What's noteworthy about this is that the removal of homosexuality from the list of mental illnesses was not triggered by some scientific breakthrough. There was no new fact or set of facts that stimulated this major change. Rather, it was the simple reality that gay people started to kick up a fuss. They gained a voice and began to make themselves heard. And the APA reacted with truly astonishing speed. And with good reason. They realized intuitively that a protracted battle would have drawn increasing attention to the spurious nature of their entire taxonomy. So they quickly "cut loose" the gay community and forestalled any radical scrutiny of the DSM system generally.
…
Real illnesses are not banished by voting or by fiat, but by valid science and hard work. There are no mental illnesses. Rather, there are people. We have problems; we have orientations; we have habits; we have perspectives. Sometimes we do well, other times we make a mess of things. We are complicated. Our feelings fluctuate with our circumstances, from the depths of despondency to the pinnacles of bliss. And perhaps, most of all, we are individuals. DSM's facile and self-serving attempt to medicalize human problems is an institutionalized insult to human dignity. The homosexual community has managed to liberate themselves from psychiatric oppression. But there are millions of people worldwide who are still being damaged, stigmatized, and disempowered by this pernicious system to this day.
Like Dr. Hickey, I give kudos to the homosexual community. They did liberate themselves from the oppression of the authoritative "scientists" which considered and stigmatized their sexual orientation as a mental illness without any real conclusive scientific facts.
SUPPORT INDEPENDENT SOCIAL COMMENTARY!
Subscribe to our Substack community GRP Insider to receive by email our in-depth free weekly newsletter. Opt into a paid subscription and you'll get premium insider briefs and insights from us daily.
Subscribe to our Substack newsletter, GRP Insider!
Learn more
Statistician William Briggs once said: "The love of theory is the root of all evil". What a powerful statement! To expound on this statement I would like to share what political commentator Bill Whittle presented in one of his videos. Whittle looks at the difference between fact and theory, and shows you the effects misguided theories have had. He said:
At 7:30am on the morning of July 1st 1916, thirteen British divisions stepped out in no-man's land near the River Somme in France. It was the most meticulously planned operation in the history of warfare. For months the best minds of the British Empire planned every single conceivable detail of the operation. The length and location of the artillery barrage, the speed of the advancing troops, the placement of the reserves, the whole thing. The perfect plan. Every contingency covered and accounted for. It was the epitome of theory! The triumph of the intellectual and the theoretical idea. That morning the British has suffered 19,240 dead, 35,493 wounded, 2,152 missing, and 585 prisoners, for a total loss of 57,470 individual people – most of them gone in the first 15 minutes. Sixty thousand men gone in a quarter of an hour because of love of theory. Now contrast that with the behavior of the US third Army in roughly 30 years later and not too far away. Patton's tactics were so fluid, so improvisational, so reactive to the actual situation on the ground that they simply moved faster than theory could follow. When Eisenhower told Patton to bypass the German town of Trier because it would take four divisions to capture it, Patton radioed back: "We've taken over Trier with two divisions. What do you want me to do? Give it back?" That is the antithesis of the love of theory that doomed those 60,000 brave British soldiers a generation before them.
So if we invoke morality into the equation, would it be more moral to embrace acts towards an ideal or towards what is real? What if this ideal would result in people of certain sexual orientation to be ostracized and discriminated against? What if the ideal would cost the lives of 60,000 people? Let us park this question for now.
So let us go back to Global Warming. I find it amusing that many of the ones who embrace the Global Warming narrative are into cherry picking of data. For instance, we would not typically hear from Global Warming alarmists that recent data from the National Oceanic and Atmospheric Administration (NOAA) has shown a cooling trend over the last decade which contradicts the widely believed narrative that we are bound to destroy our planet beyond repair because of Global Warming with a continuously high carbon footprint human activity yields. Unfortunately nowadays it is not the truth of a theory or accuracy of predictions that count. It is what in people's hearts that matter. Love and caring for the environment trumps reality. Dr. James Lovelock, a former Global Warming alarmist laments that environmentalism has become a religion and that this movement does not pay attention to facts.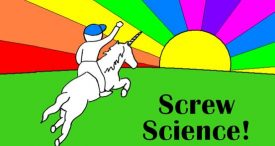 The New York Times featured an article that explains why it is more costly to opt for alternative and renewable energy in times of recession. If a rich country like America under an anemic economic condition can feel the pinch of cost burden with alternative and renewable energy, what more for third world countries like the Philippines? The high cost of energy using alternative and renewable sources like wind and solar would drive up the overhead cost of businesses and in the end will affect the consumers. If the Philippines were a prosperous developed nation with a financially stable citizenry, then it can very well afford getting into alternative and greener sources of energy like solar and wind. But the reality in the Philippines is that the country simply cannot afford such a noble endeavor at this stage of the country's development. Filipinos are already paying through the nose and they are already facing an energy crisis as it is. To venture into more expensive albeit more socially responsible options runs the risk of unintended economic consequences for the people.
I submit that it is more morally acceptable to act on what is more immediate and practical compared to what is, at most, speculative and idealistic.
I do not hate the environment nor do I deny the importance of caring for it. What I object to is the force-feeding of an ideal that seems to bully people into embracing just one narrative. It is like the case of a new fad featured at the New York Times wherein families are experimenting with gift-free birthday parties, suggesting that guests donate money or specified items to a charity instead. Here is an example of (probably liberal) parents putting their own ideals before what their kids want. Granting that this fad aims to teach philanthropy and altruism – this really is just a means for (liberal) parents to pat themselves on the back. I mean come on! What the heck is the point of birthdays for a kid but to get (cool) stuff? Sure, philanthropy and altruism are great but only if you don't advertise or brag to the world that you're doing it! Again, that's the problem with fads like bumper sticker environmentalism. It is force-fed which can make people hate it. It is embraced to show other people how sensitive and caring its adherents are. Ugh! This phony feel-good mentality suggesting that as long as it is for a good cause, you are forced to accept and swallow it.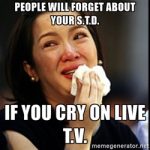 But I am not really taking anything against my haters. I understand that we just look at things differently and that they are just passionate about their beliefs. The nasty comments and outrage? No problem! I'm sure this will all be forgotten once Kris Aquino reveals another case of STD on live TV. Which I'm sure, will be the perfect time for me to start discussing another anti-liberal topic such as gun rights and the second amendment.
(Images taken from standforlife.net, themarysue.com, Funny or Die, and memegenerator.net)
Calling a spade, a spade…