The Philippines has now become renowned for template disasters. These are disasters that are caused by systemic issues that are profoundly inherent to the country. They are templates and therefore, by design, are highly repeatable. They happen again and again.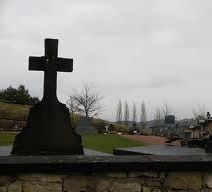 Here's the template for the sort of tragedy unfolding in northern Mindanao today…
SUPPORT INDEPENDENT SOCIAL COMMENTARY!
Subscribe to our Substack community GRP Insider to receive by email our in-depth free weekly newsletter. Opt into a paid subscription and you'll get premium insider briefs and insights from us daily.
Subscribe to our Substack newsletter, GRP Insider!
Learn more
Heavy rains followed by a deadly flash flood composed of a torrent of muddy water and logs rushing down from the mountains sweeping entire towns into the sea.
The tragedy that hit Iligan and Cagayan de Oro cities as Typhoon Sendong dumped heavy rains upon them is only the most recent. Philippine history is rife in similar disasters that fit the template to a tee.
Back in 2006, a landslide struck and buried Barangay Guinsaugon in the municipality of St. Bernard in Leyte killing close to 2,000 people. This disaster followed a record 571.2mm of rainfall over five days — three months worth of average rainfall for that region. Fifteen years before that in the city of Ormoc in the same province, 5,000 souls perished in flashflooding and landslides also following heavy rainfall.
Then there was Typhoon Ondoy which hit Imperial Manila squarely in the jaw. This was 2009, just as the presidential election campaign was about to kick off. Being that, I wrote back then…
Indeed, in the aftermath of a disaster that struck within the personal spaces and circles of Filipinos who wield so much influence and control so much resources, one would hope that a more real resolve to fix some of the shortcomings in facilities, attitudes, and general preparedness for disasters like these would emerge. Perhaps there is some method in the madness of such a calamity happening in the lead up to a presidential election that could result in a greater awareness amongst the electorate as they decide who to select to lead them of the kinds of challenges facing our society that are truly important.
In retrospect, that was a bit of a stroke of optimism there. We all know now that focusing on the truly important is not something that characterises the government of today. To be fair to President Benigno "Noynoy" Aquino III, focusing on the truly important can't really be considered a virtue of any Philippine government for that matter, seeing that template disasters like these transcend time, geography, and politics.
What is the common denominator here? Simple. I've always maintained that in a "democracy" in which, power and mandates to rule originate from "the people" (a concept that bozos like Conrado "Noynoy is Aragorn" de Quiros keep reminding us unenlightened sods of), leaders reflect the character of the people they rule. The character of the Filipino comes to light in the way we regard the lives of the least influential amongst us. Disaster or no disaster, the financially poor, the physically disabled, the less attractive, and even the less fair-skiinned routinely get the short end of the stick, get looked down upon, and get less priority in Philippine society.
Routinely.
It is a banal reality of life in the Philippines. We see this reality even now as the unclaimed remains of the victims of this tragedy are now buried in mass graves despite advisory issued by the Department of Health that there is no immediate need to do so. There are even reports that these mass graves are located in garbage dumpsites.
Dead Filipinos are being buried like garbage.
In the Philippines, there are no state facilities for processing the deceased. Like we do for even the most basic services, we rely on private enterprise to fill the gap — in this case, funeral parlors which are run as for-profit businesses and are accountable to investors who expect a return for the money they risk in the venture. When the operators of these businesses that unfairly bear the brunt of processing a mountain of dead Filipinos say enough is enough, they mean it.
These are dead people, at least. How many live Filipinos do we encounter on a day-to-day basis who we treat like garbage? We can count the ways we do with our fingers from the inside of our airconditioned cars as we pass a typical Manila street corner. Or we can count the ways by the thousands when we think of how we continue to not learn any lessons from previous deadly but preventable disasters.
Indeed, the people of Cagayan de Oro and Iligan are not the victims of Typhoon Sendong per se. They are the victims of systemic factors that made Sendong far deadlier than it should have been. They are victims of our collective inability to learn — a collective character all but reflected by the people we elect to the highest offices of the land.
The next big Philippine disaster is just around the corner — as sure as the sun will rise tomorrow. Do we plan to learn anything from this one?