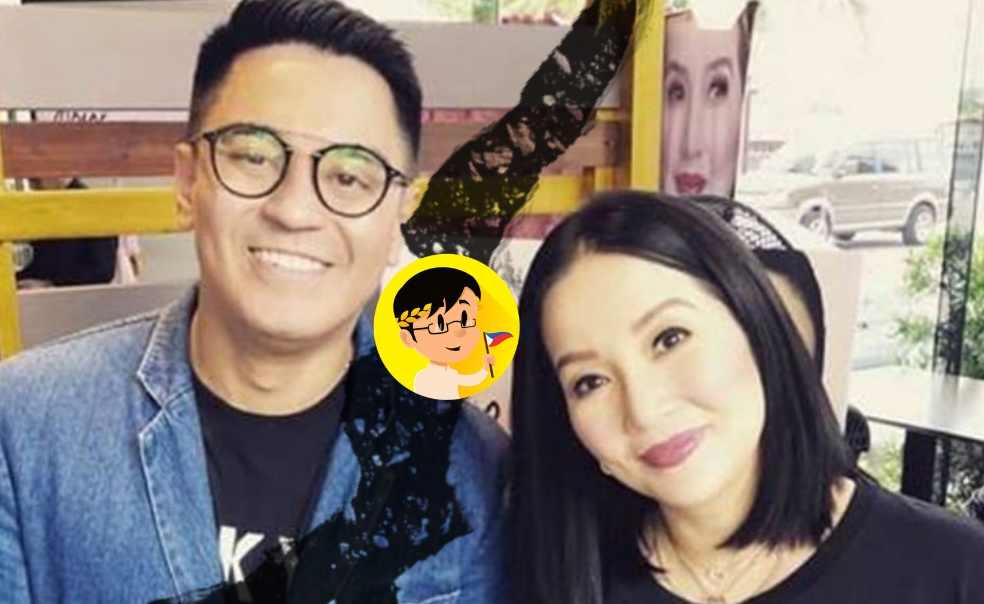 Philippine Liberal Party's main blogger Jover Laurio has been exposed as celebrity and ex-Presidential sister, Kris Aquino's beneficiary. Of course Laurio didn't want this important information to go public, but she had no choice but to admit that she did accept funds to boost her posts on social networking site Facebook. She wrote a blog in defense of why she needed the funding after Aquino's former business manager Nicko Falcis publicized screenshots of what seem to be chat sessions of her asking him to boost her articles against bloggers who are also staunch supporters of President Rodrigo Duterte.
Laurio's excuse for asking for funding is so lame ass. She pinned the blame on Falcis who she said was the one who approached her to help her exposure in the first place. Yeah, right! It's like blaming the person who bribed her after she accepted the bribe. Laurio can't accept that she is also corrupt. The problem with Laurio is she keeps trying to project a clean image when she is anything but clean. Those who support members of the Liberal Party are corrupt for turning a blind eye to the Aquino administration's corrupt activities during their term.
Laurio also used the excuse that the Duterte Diehard Supporters (DDS) are being sponsored as well. If only she could provide "resibo" or proof of this. She is basically saying it is okay to accept sponsorship because others are doing it as well. Laurio is too proud to admit that what she did ran counter to what she was preaching against. She had the nerve to accuse other bloggers of being paid hacks even without evidence to support her claims. She accused GRPost bloggers of being Marcos paid hacks in the past and her only basis is because we are critical of the Aquinos and the Liberal Party. For someone whose tagline includes asking for "resibo", she has no problem hurling accusations against others she doesn't agree with without providing proof. Laurio is a master hypocrite, indeed.
Don't get me wrong. Accepting funding is not "evil". What is wrong with what Laurio did was she was not transparent about it. She should have informed her readers that her blogs are being sponsored by Kris Aquino. We already know that she is a staunch Aquino and Liberal Party supporter so why hide it? Because Laurio wanted to keep the image of being "independent" before the public as long as possible. She wanted to be perceived as non-partisan, which she definitely is not. She also wanted to keep projecting the image that she is penniless obviously to attract more pity and sponsorship. Another reason Laurio had to keep it a secret is perhaps Kris Aquino didn't want her name to be associated with her blogs. But one of the screenshots provided by Falcis includes Aquino in a chat group with Laurio. They were cooking up something.
Aquino's sponsorship of Laurio's blogs, which are all against Duterte and his administration, is proof that Aquino is two-faced. She insists that she is in good terms with Duterte, but at the same time is funding ways to destroy his image through Laurio's blogs. The Aquinos are really treacherous. The way she handled the fallout between her and her business partner is also so dramatic and disastrous. At this point we don't know who is telling the truth, but the camp of Falcis is saying there are inconsistencies in her accusations. One thing is for sure, Aquino's collaboration with Laurio has come to an end after Falcis exposed it.
There are times when it is nice to just sit back and watch the yellows destroy each other. You can guarantee that is what they are going to do after they fail to destroy other people.
In life, things are not always what they seem.