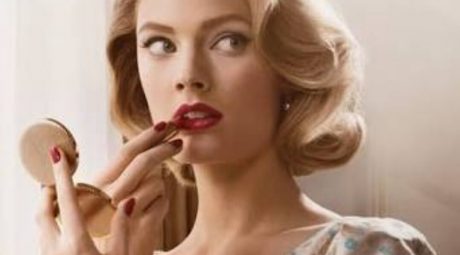 I have always thought that there are three important aspects of a car:
#1 A Good Engine
A car is a "vehicle", a machine designed to transport things, in this case people. A car should have a good engine in order to take people where they want to go.
#2 Safety Features
One of the leading causes of death on a global scale are traffic accidents. They can happen to anyone and they do. One can almost say that no one is safe from them because, since just about needs to travel in this day and age, we all run the risk of being caught in a traffic accident. That is why it is very important for a car to have good safety measures. When, and not if, one's car encounters an accident, reliable safety features can ensure one's survival.
#3 Longevity
It's important for me that my personal vehicle lasts a long time. I want to be able to use it as long as possible and share a lot of adventures with it. If I wanted a car that wouldn't last very long, I would've rented a car instead.
Everything else on a car are, at best, only secondary features for me. Is it's interior uncomfortable for me? Well, I can always install better seats and other features so I can make my ride more comfortable. Do I dislike it's current color? I can get it repainted to suit my preferences. Does my car feel not like myself? There are always accessories I can buy and install to make the car my own and better fit my personality.
Unfortunately for many typical Pinoys out there, this is simply not the case…
For some, their seats and upholstery actually matter more than the engine as they simply don't understand the latter. Then there are those who couldn't care less about the car's safety features as long as their car is the right color. Lastly, there are those who would ignore an otherwise long-lasting car since they don't have a "feel" for it.
I'm not saying it's wrong to have personal preferences, but as I've come to discover, our choices often speak for themselves and the image they project is not a pretty one. More often than not, our choices present us as a shallow-minded people because we all too easily go for things that may seem obvious but lack substance in the long run. And indeed, it isn't just our choice for cars and vehicles that best represents our shallow-mindedness as a people.
You can see our shallow-mindedness in the way we like cheap and stupid comedies but often fail to understand smarter comedies that make one think. Another way you can tell that is our dramas that are more about emotionalism rather than good character dynamics. Lastly, note how our romantic comedies amount simply to teen lust rather than life-lessons such as learning to love oneself first before loving another and learning to let go of people whom you know won't be able to make you happy anyway.
What's worse, is that our shallow-mindedness is essentially worked into our culture itself and is one of the chief reasons our country is in dire straits. We easily lose sight of important issues because we get distracted by superficial events such as the marriage of certain celebrities, the personal troubles of famous people and, last but not least, the often irrelevant shenanigans of various individuals. Indeed, for a lot of typical Pinoys, a person's name, appearance, economic status and fanfare matter more than things like genuine achievements, competence, expertise and wisdom. They miss the things that aren't obvious but very important as they get sidelined by matters that are of little or no importance whatsoever.
Note for instance how there are those who find it easy latch unto a person's physical appearance when countering them instead of presenting them with a well thought-out counterargument. You can see it also in how a lot of our celebrities are simply just "pretty faces" and nothing more. What's worse is that you can find this as well in how we select our politicians what with some being chosen solely because they are popular or have some trait that is easily visible to the masses even though they lack any real substance on a deeper level.
Look, don't get me wrong ladies and gentlemen, there is nothing wrong with everyone being a little shallow from some of the time. There is also nothing wrong with a few people being shallow all the time. The problem occurs when just about everyone is shallow all the time. By focusing too much on superficial aspects and irrelevant issues like the lurid sex life of an aging celebrity of questionable talent, we not only waste precious time, we also run the risk of losing sight of things that do matter such as the occupation of our islands by Chinese invaders, the threat of terrorism in Mindanao and the natural disasters that all too often pop out of the woodwork when we least expect them to.
We can always indulge in shallow-minded fun in our free time. Heck, I do it too and I'm probably worse than you. However, let us not lose sight of what is important and remember to value the gift of wisdom. Because, at the end of the day, there's more to this world than what seems readily apparent and that there are things that are not just easily explained or understood. There are things that, unless you think about them deeply, you will never fully understand them.
Truth be told, many of the Philippines' problems are often hard to understand and their roots are quite vague and may require one to see more than what is obvious and their solutions often require a considerable amount of thinking in order to be addressed permanently. Unless we can see beyond what is shallow, then I can assure you that our nation will remained doomed for decades to come. Ladies and gentlemen, it is time to undo the years of shallow-minded conditioning the local mainstream media has imposed upon us and look at our country with greater clarity rather than the sugar-coated but all too often rotten fake paradise that is all too often presented to us.
I HAVE RETURNED TO LAY WASTE TO OUR ENEMIES!