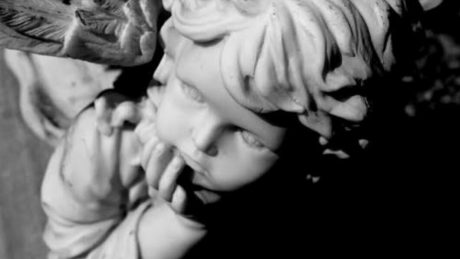 I never thought it would come to this ladies and gentlemen. I thought maybe, just maybe, there were at least enough Filipinos out there with some decency left in their hearts and souls. I thought that, maybe if some of them did vote for Manny Pacquiao, they would have enough good sense to know the difference between right and wrong. Unfortunately, once again, I find myself corrected. Once again, I find myself realizing just what kind of people I'm trying to address here. With great contempt and disgust, I find myself writing this rant because it seems the Filipino people, especially the youths, are now utterly doomed.
There was this recent incident that involved a certain Wattpad story about young lovers. In one comment, a male someone (I don't know who they are and, whoever they may be, they can be thankful for that), aged 24, confessed that they had had a relationship with their 14-year-old cousin, impregnated said cousin and stated that they were still going strong with said cousin. Said anonymous male made mention of the fact that he was inspired by the story he had read and was glad that there were people out there who could understand him and his situation. It was then that a young woman, Rexie Robles Tamayo, decided to react to said comment and pointed out how wrong it seemed.
What followed was that many fans of the Wattpad story in question as well as other Wattpad readers misinterpreting Ms. Tamayo's reaction and stepping in to criticize the poor woman who, while wrong in some aspects, certainly had a point. Like rabid dogs, the Wattpad fans attacked her personally and mercilessly without even sensing the underlying wrongness that Ms. Tamayo was trying to point to. They reacted to a perceived slight but otherwise failed to notice the more sinister element that was right under their nose the whole time.
Ah, Wattpad. It's a free online publishing website. You can write your own stories and have them published there. Since it's also free, just about anyone can publish on Wattpad and many of our youths are quite enthusiastic at having their works posted there. This is where the stories of the films She's Dating the Gangster, Diary ng Isang Pangit and She's in Love with the DotA Player come from and while not every story on Wattpad is horrible, I'm beginning to really worry about what's happening with the youth of today.
Now look, don't get me wrong, I write on Wattpad too. I also believe that, since it's free, everyone's free to write anything they want there. Heck, I'm willing to admit that a lot of the works posted there may seem nonsensical to the casual reader. Unfortunately, bad writing isn't the only reason I'm calling out Wattpad and the way Pinoy readers and filmmakers have become fixated with its contents.
Themes of Immorality
Look, this is what actually validates Ms. Tamayo's argument in the matter.
The thing is, sexual relations between a 23-year-old and a 14-year-old (the age of a minor, mind you) is still clearly illegal. Sexual relations between an adult and a minor is considered a form of child molestation or corruption of minor and should not be tolerated regardless of how innocuous the two involved may think of it. More likely than not, the couple may even think that what they have is true love but, knowing from experience, what they're perceiving in themselves is probably just teen lust.
But that's not the worst part.
The worst part here is that Wattpad is viewed and read from by young readers on a regular basis. Stories that normalize the idea of an adult having sexual relations with a minor can be considered a form of corruption in and of itself. I suppose the author of the story mentioned above probably didn't intend his or her work to be outright immoral but its underlying effect will certainly have some influence on the minor readers of Wattpad. This will make them easy targets of sexual predators both online and offline.
And where the heck are the Wattpad authorities? Implying sexual content between adults and minors is illegal on the site or any legitimate website or online group. If it was my gaming community, I would've been kicked out and reported to the authorities already!
Misguided Thinking
Another problem with many Wattpad stories being adapted to films and TV shows today is that they espouse the same fairy-tale mindset that has, time and time again, sabotaged our very culture and poisoned the minds of our youths. In the end, they only encourage youths to be irresponsible and breed like rabbits because, according to their themes, "everything will work themselves out" so why should they worry about the consequences of their actions?
In real life, we can't all be Daniel Padilla and Katherine Bernardo. In real life, we have to deal with crap like poverty, disease, overpopulation and making sure our children can get a good education so they don't end up like us. In real life, singing stupid songs like Na sa'yo Na ang Lahat won't be enough to deal with the very real threat of political tyranny, desperate unemployment and general human cruelty.
Lack of Creativity
Actually, this is a personal issue but I might as well mention it while I'm at it. Look, I'm a struggling writer too and, like I said, I post stories there too. Unfortunately, are Wattpad stories the only thing local filmmakers can draw their ideas from? And of all the stories they can find there, why only adapt the cheesy and often misleading love stories instead of some of the few better horror stories that I've managed to read there? I mean, honestly, is this all our filmmakers can come up with for Heaven's sake?
I can only lament at what the idea of a good story has become for the common Filipino. What happened to the works written by Jose Rizal and Luwalhati Bautista? There's nothing wrong with cheesy romances as they tend to be everywhere today anyway but they're surely not the only thing worth adapting. Are they?
I HAVE RETURNED TO LAY WASTE TO OUR ENEMIES!