So here we are with countless Aquino supporters trumpeting "Never Again" to Marcos supporters. According to them even, Senator Bong-Bong Marcos, son of former president Ferdinand Marcos, should answer for the alleged "crimes" of his father during the Martial Law years. President Aquino even went on to state that the senator should apologize to all the victims of his father's regime and that one should consider the latter's lineage before supporting him in this year's election. Indeed, the Aquino family and majority of their allies in the media has gone out of their way to vilify and demonize the strict and sometimes harsh leadership of the late Ferdinand Marcos.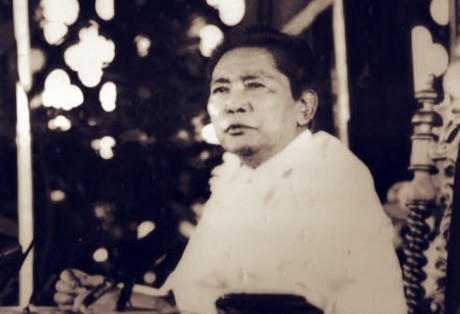 However, while I can admit to the fact that the Marcos regime was far from perfect, it nonetheless had its benefits at the time. Indeed, during there are many who note that the Philippines was making quite a bit of progress during those years and was often lauded by many other countries like Japan and South Korea who, at the time at least, were still making their way up the economic ladder. Now, we have essentially become a laughing stock of Southeast Asia and, while we might not be the worst country in the region, it's still apparent that we're nowhere near the likes of Singapore and, more likely than not, will only deteriorate further unless something is done soon.
As I remember mentioning in some of my older articles, during my days in high school, some of the most common statements I heard from my classmates during the start of the school year was that they hoped that our teachers wouldn't be too strict with us. And, when it was apparent that certain teachers didn't perform according to their expectations, they would go out of their way to bash said teachers behind their backs like there was no tomorrow. Of course, I can easily excuse my classmates as we were just rowdy teenagers at the time.
Unfortunately, it's sad to note that majority of Pinoys today don't really mature all that much past high school when it comes to intellectual and practical pursuits. Almost always, they associate good with what is pleasurable and almost never realize that not all pleasant things can be good or may in fact come with unforeseen consequences. For instance, wanton sex can be enjoyable but things like STDs and unwanted pregnancy can all too often result from overindulgence in said activity.
Sure, the Marcos regime might have been harsh, but there's very little to question the fact that the Aquino administration that followed could've at least made an effort to set things right and continue some of the good works of the previous administration. With the way our country is today, I think it's time that we grew up as a people and put aside our childish ways of thinking such as simply painting things in black and white rather than accepting the facts for what they are. Remember always that doing the right thing in real life is never easy, simple or convenient. All too often, the correct choices in life are the most difficult ones and may require us to sacrifice trivial things for the greater good.
I HAVE RETURNED TO LAY WASTE TO OUR ENEMIES!