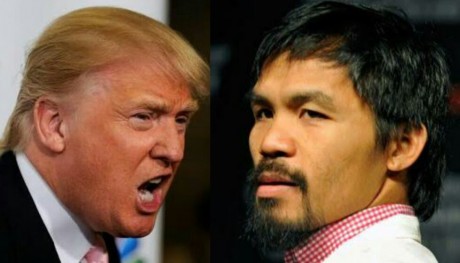 Why do Filipino Catholics live in sin? That's a serious question. We all do, right? Most people I know go to mass every Sunday, say grace before meals, make the sign of the cross when they feel fearful or thankful, and, generally, regard themselves as Catholics. But here is what benign0 said in a recent comment of his:
Catholic dogma is clear on a lot of things. You cannot have sex outside of marriage, cannot have sex with a person of the same gender, cannot marry a person of the same gender, and cannot harbour "impure" thoughts. Yet, people who profess to be Catholics engage in those activities attend mass every Sunday, go to Simbang Gabi during the Christmas season, and do not confess before receiving Holy Communion. What's up with those people? Are they Catholics? If they are, they are in violation of Catholic dogma and should opt to leave the Church so that they are not considered to be "living in sin" and do not come across as hypocrites to us observers.
Unlike sir benign0, I must have been asleep during my catechism class in high school and grade school. So I'll just take his word for it that all of the above is, in fact, Catholic dogma enforced all the way up to Rome.
On that, I therefore wonder why everyone is up in arms against Manny Pacquiao's anti-gay marriage statements. What he says is pretty much in line with that Catholic dogma. In fact, it is dead-on consistent. Firstly, Catholics cannot have sex outside of marriage. Second, same sex marriage is illegal in the Philippines and disallowed by Catholic dogma. Therefore, as a good Catholic, you cannot have gay sex — because you cannot do gay marriage.
What's so complicated about that?
I suppose it's complicated because Filipino Catholics think that they can have their cake and eat it. They wanna remain Catholic, but refuse to comply with (or deliberately keep themselves ignorant of) Catholic dogma. So Filipino Catholics go about their merry ways making sosyal sosyal with their barkada under the pretense of going to Simbang Gabi during the Holiday Season and make sulyap sulyap their crushes on the other pew during Sunday mass while singing the Ama Namin.
And then, here's the really amusing thing, they line up to receive Holy Communion without first going to Confession — despite, say, capping the previous Saturday night's hot date with an even hotter "short-time" romp at a Victoria Court room! 😉
So ano nga ba talaga?? I know the Pope is Catholic. The question is: Are Filipinos Catholic?
Better yet, let's make the question a bit more specific:
Does going to mass every Sunday make you a Catholic?
If it were just me, I'd say No Way! based on my earlier anecdote about my pals Mr and Ms Victoria-Court-on-a-Saturday-Night. You sin big when you receive communion while guilty of a mortal sin that hasn't been absolved by the sacrament of confession. Yeah, I googled that one. Ha ha!
In that sense, Manny Pacquiao is better than Donald Trump. At least he is saying something that draws validity from his chosen faith and a body of coherent written dogma. Trump, on the other hand, lets loose total bullshit pulled out of nowhere with impunity and remains unapologetic for all the misleading stuff he says to his fellow Americans. On the other hand there's that lack of apology that likely endears Trump to his constituents. Trump actually stands by his BS without apology.
That's the disappointing thing about Manny Pacquiao. Why apologize? One can conclude on that basis that either he (1) did not mean (or fully understand) what he said to begin with or (2) really meant what he said deep inside but apologized under the weight of the severity of the consequences of what he said. Either way, that just crushes all semblance of credibility surrounding Pacquiao's brand — which is probably why Nike ditched him. He's not real. A shell of a man. A cartoon character. That's really too bad. Given how popular and revered Pacquiao is, he probably would have maintained a loyal following if he stuck to his guns on this one.
Sayang. What a wasted PR opportunity. Tough luck, champ! You should have stood by your personal convictions. 😀
Frustrated artist doing geek for a living.