Why ask why? Well, as much as what, when, where, or how is as valid enough a starting word for an inquiry, I like to ask WHY questions because it makes us THINK. And I really encourage more Filipinos to get into the habit of doing so because it's great cerebral-gymnastics exercise – being one of the foundation stones of the much elusive common sense badly needed in the land of zombies.
They say the brain is like a muscle. It needs to be exercised to make it capable of performing even greater things. This blog site is a great venue for exchanging ideas. I'm sure many of you have gravitated to this planet of cyberspace because of the intellectual challenges that we all get faced with as "iron sharpens iron" in our gladiatorial combat arena downstairs – where the debates/discussions on political and national issues are more intellectually satisfying than lazily watching the best that our noontime shows and teleseryes have to offer.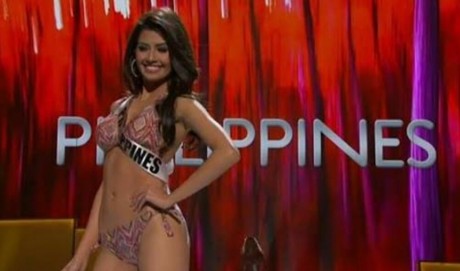 So much for long introductions – now, let's get to the point: Why does this country of small, brown, short-nosed (if not mixed-breed) Malays even exist? And why do we even care enough for this country as to spend long hours on this blog to exchange ideas on how to better this seemingly God-forsaken place? Why oh why?
The Philippine's Role in the World
To answer this fundamentally profound question, we need to identify just what this country brings to the table on the global scale – to even consider it worthy of being given any importance in the first place. Knowing our unique place or role in the world gives us insight into what we need to focus and build on to preserve our niche in the vast global marketplace – a cruel world where survival of the fittest is the name of the game.
Well, I did a quick survey and guess what – the results match exactly what I had in mind. Our great-in-Pinoy-minds country exists for three very special reasons. And if we ever got wiped off the face of the earth (by a North Korean nuke for example), at least some distant people from up to halfway across the globe may shed a few crocodile tears for these three reasons:
Tropical fruits – Bananas, mangoes, pineapples, coconuts. This country brings so much fruit to the rest of the world that we might as well see tons of material literally disappear from Philippine top soil as they get shipped in the form of healthy luscious fruit in every direction over the globe to the satisfaction of our very happy customers.
White-sand beaches – The best beaches in the world from El Nido to Boracay in a sprawling archipelago with a coastline stretching thousands of miles laden with such sugar-fine white sand. Northern Asians, Australians, and Europeans who long for a break from their cold winters just look forward to a good vacation basking under the sun in our many tropical islands far away from the busy stressful lives in their home countries. A perfect getaway surrounded by crystal clear blue waters – a paradise on earth even a brainwashed radical Jihadi will go on a suicide mission for.
Filipinas – maids, wives, nurses, caregivers, nannies, entertainers, singers, you name it – our women are in high demand everywhere. The homey feeling a visitor to our country gets being just minutes with English-wielding Filipinas gets them dazed in a tantalizing spell that defies logic. Many of them are easy-to-hook women, whom equally gullible foreign men can be assured of to take good care of their future Pia-Wurtzbach-looking children, as well as treat them as a king and live happily ever after.
Taking in a Filipina is another one of those symbiotic relationships that many foreigners consider to be a win-win situation; just keep those notoriously nosy and leeching freeloaders out of the picture. The next level will be to find our women being used as surrogate mothers for fast depleting European & Japanese first-world stock (sky's the limit with Skynet just right around the corner, right?).
The Fulfillment of having Meaning and Purpose
Philippine tourism and exports hinge largely on these three distinguishing marks of P.I. Foreign visitors flock and even return to this country because they can find enough good things to come back for. Countries will pay big bucks for what we can offer – even if they're hardly anything much to be proud of, being not even products of arduous discipline and intellect to produce (coz to come to think of it – how do you produce item 3 but by just a simple momentary blast of orgasmic pleasure; now how hard could that be?).
Would the world be better off without the Philippines? Would anyone miss Filipinos if they happened to go extinct like the dinosaurs? You can at least answer with a sigh of relief that maybe this country (the Filipino) is still worth fighting for. Aren't you glad we are not just a weed that merely consumes the earth's resources for nothing? We as a nation still have some meaning and purpose for existing on planet earth!
What about Filipino Men?
Guys, sorry to disappoint you on item 3, but there isn't really much to say about Filipino men other than the fact that a few Chinoys like Jose Rizal and Henry Sy made their nation proud, with much fewer exceptions for true-blue native Pinoys: namely, Manny Pacquiao. It may be tough luck, but let's just hope (again crossing our now very tired fingers) Mar, Rody, or Jejomar, if one of them even make it, could turn the tables around in our favor gender-wise. In the meantime, as the Japanese say:  "Ganbatte kudasai!" – coz at the rate we are going, it looks like Filipino native men only exist to show the world how NOT to run a country.
Zealous revolutionary advocate of bringing back common sense for the common good in a land of dysfunctional and delusional zombies.