As of late, Lea Salonga had a few scathing statements that were largely misunderstood by the general public again. Similar to what happened in a previous incident wherein she questioned the significance of Philippine Independence Day and whether or not we should be really be celebrating it at all, there has once again been an overwhelming reaction (most of it negative) to one of her recent tweets. This time, Lea Salonga has made some rather unflattering comments about Philippine society and the media which many associate with the ever-growing popularity of Eat Bulaga's AlDub phenomenon.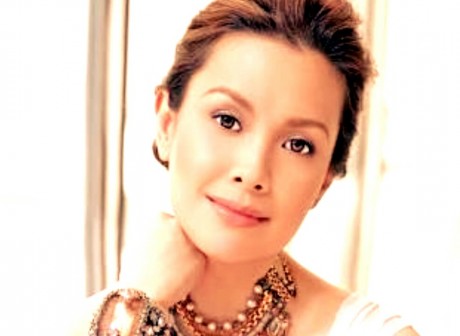 To quote some of her recent statements:
"Okay lang sa akin ang kababawan, pero hanggang doon na lamang ba tayo?"
"For those of you that replied about BALANCE, you rock my world. That's what I was after. We all need fun, but that can't be all there is,"
"Uhmmm… I have no idea what's going on. Why did people assume I was tweeting about AlDub? I wasn't. I don't know about it. So why the hate?"
"I'm slowly learning about the whole AlDub phenomenon. It teaches positive values, most notably LOVE. So why the hate, AlDub fans?"
Look, before we continue, let me repeat some of my previous statements. No, I'm not really that big a fan of Lea Salonga. Yes, her singing for a lot of Disney films are quite notable and memorable, I'm actually more of a metalhead and I tend to prefer the works of Don Bluth (All Dogs go to Heaven and Land Before Time) over Walt Disney. However, I still think that Ms. Salonga still deserves our respect as she is a woman of exceptional talent. She's one of those Filipinos who's made something of herself beyond our shores. A true example of a success story if ever there was one and a skilled woman who truly deserves our praise and adoration.
What's sad though is that, once again, Pinoys seem to be missing the point. Instead of making efforts to prove the woman wrong and perhaps learn from their own mistakes, so many people have reacted to her statements in a way that is very typical of Pinoys today. If anything, Ms. Salonga's bashers only proved her right and, in the end, failed to properly defend their interests.
I'm very sorry, ladies and gentlemen, but she's right and it looks like I have deliver another beatdown. So, get ready, because this going to hurt you more than it's going to hurt me. Welcome to round 7, people of the Philippines.
Pinoys Attack The Messenger Instead Of Understanding The Message
As expected, people ended up attacking Ms. Salonga instead of actually taking the time to understand what she was saying. Similar to what happened to one of my previous articles, people just saw the picture and the title and reacted immediately. Like dogs with their tails getting stepped on, many of those who went on to bash Ms. Salonga never even bothered to consider what she said before letting their emotions get the better of them and acted like spoiled children who were punished by their teacher for misbehaving.
In my previous article alone, people immediately made all kinds of assumptions and came up with rather creative insults and what not to throw at me. If I remember correctly, there was even one guy who even went on to think I'm some kind of Caucasian foreigner despite the article not mentioning anything about my nationality or ethnicity. People were all too eager to attack me without bothering to read my article or its entirety or my repeated comments that stated that I wasn't the one who chose the picture for that particular article.
Seriously, I'm starting to think that if a benevolent alien messenger ever came to the Philippines to warn us of a catastrophe such as the sudden sinking of our islands, we would probably attack the alien instead of hearing out what he/she/it had to say.
Pinoys Are Addicted To Shallow Programming
Look, let's get this straight: I don't have a shallow side. I have a PSYCHO mode. This is when I giggle like a lunatic while running around like a headless chicken.
With that in mind, Ms. Salonga's right, there's nothing wrong with being shallow every now and then. Unfortunately, what she was hoping for was that there could be more to us than just shallowness. Sure, things like AlDub does make people happy, but when it seems to be the only thing we like, what does that say about us as a people?
Ms. Salonga wasn't necessarily bashing the AlDub couple, she was simply wondering if we actually had more to offer as good entertainment. As I've written in a previous article about talent, we have to ask ourselves if cheesy romance and sordid affairs are the only things that qualify as "good entertainment" for the Filipino people. While there are definitely gems like Heneral Luna, Abakada… Ina and Magnifico, few give them any real notice and, more likely than not, they'll be all but forgotten when films like Etiquette for Mistresses or Ex with Benefits are the only films that garner any significant popularity.
Pinoys Are Still Obsessed With False Gods
Remember what I said about Idolatry?
Sure, we like to claim to be Catholic and that we worship Jesus Christ our Savior and all that. However, do we really mean it? The Bible itself warns of the dangers of idolatry but how many of us are even aware of the definition of idolatry?
So let me ask you this, how can we be the Christians we claim to be when we jump to the defense of celebrities who probably don't even know us? How can we be Christians when we're willing to insult others for only telling the truth about the celebrities and politicians whom we treat like gods in their own right? How can we be called "Christians" when we are completely beholden to the local media who dumbs us down and supports the tyrants who continue to oppress us as a people?
***
So now, let me issue my challenge again:
Prove me wrong…
I HAVE RETURNED TO LAY WASTE TO OUR ENEMIES!