As of late people have been pestering me about AlDub despite the fact that I already explained, repeatedly even, that I did not choose the picture for my article about Philippine media and that the article itself has little to do with everyone's favorite noon-time couple. However, that did not stop their steadfast defenders from reacting like rabid dogs whose tails were stepped on. Even now, comments continue to be added with the commenter usually not bothering to read the article itself. Anyway, there is a topic I am willing to address now that I have time to think about it.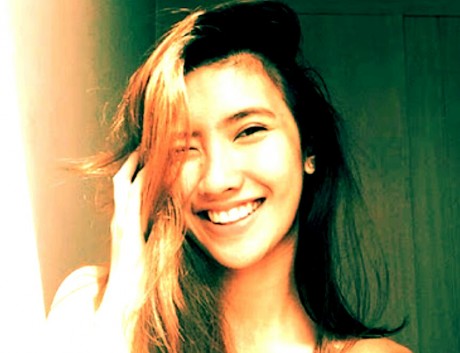 There has been much hullabaloo over the fact that ABS-CBN's Showtime is now losing to GMA's Eat Bulaga and, of course, the AlDub couple. Apparently, Showtime  now pulling one of the oldest tricks in the book:
Sex Sells.
I think I've already written a previous article about it that focuses on Anne Curtis' twerking on noon-time TV. However, this time I will also take the time to call out Showtime on its other activities. Look, I kind of understand that GMA is now driving them against the wall with its success when it comes to ratings. However, what's sad is how they seem to be reacting to all this.
First off, let's talk about the infamous Pastillas Girl. 
The thing is, instead of doing something original for a change, Showtime just goes and tries to imitate Eat Bulaga's act and even does a bad one at that. Instead of doing something completely original, they instead come up with a show meant to imitate AlDub but instead focuses on immorality and bitterness. The sad part is, I can at least commend AlDub for being more natural about what they do, Pastillas Girl, in turn, only espouses desperation for romance instead of actual love.
Then there's the antics of Vice Ganda.
As of late, there has been the infamous photo involving him kissing Karylle. Really, some people are beginning to say that his latest bout of immorality is due to the fact that he needs to raise ratings for the TV station. Unfortunately, I've already stated that his immoral approach to things were never really funny nor are they something that needs to be displayed on national TV. As a matter of fact, now that Showtime is quickly losing its audience, shouldn't he clean up his act instead of making it worse?
Look, now that I have time to really consider what's happened so far, shouldn't Showtime try to fight for ratings by providing audiences with something new. Of course, this might just be me and my foolish speculations, but I think that ABS-CBN has the opportunity to make something new and beautiful to outdo GMA's AlDub show. Unfortunately, it has squandered that opportunity by making Showtime more dirty and cheap. It's sad really when you think that this is how most Pinoys would act when facing a challenge. Instead of choosing to improve oneself and rise above the competition, they instead choose to go lower in a vain attempt to drag the other one down with them.
Pathetic.
I HAVE RETURNED TO LAY WASTE TO OUR ENEMIES!