Before we begin, let me ask you, how do you measure a man? I once wrote a succession of articles trying to define the meaning of "heroism" but now, let me ask you, how do you define being a good man in this day and age. After all, before you have yourself a hero, you first have to start with a "good man" who has the courage and determination to make changes both in himself and the people around him. Indeed, if any change is to take place in the country today, it has to start with the good men of this age in the Philippines.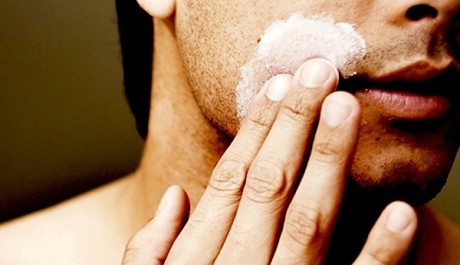 Sorry ladies. I'd really like to include you too and I do believe that "good women" are also essential in making our country a better place but I'm sadly not qualified to talk about the traits of a "good woman". I'm going to have to leave that up to the female writers of this blog, I think. I'm not ashamed to admit that I actually know zilch about women and that, during my college years as a nursing student, I actually slept through the classes involving obstetrics and gynecology.
Unfortunately, for reasons that I will discuss later on, the definition of being a "good man" in our country today has changed so much over the centuries. To be honest, I find myself speechless at how people of today define being a "good man". If this is indeed how we quantify being a "man" in this day and age, then I am no longer baffled as to why we only vote the worst officials into power.
I mean, think about it. Where are the great minds of people like Jose Rizal, Apolinario Mabini and Bob Ong? Where is the courage of men like Antonio Luna, Andres Bonifacio and the Fallen 44? Where is the kindness of men like St. Lorenzo Ruiz and Kenneth Uy who never abandoned their causes and stayed true to them to the very end?
Now I don't doubt that such men are still around. After all, the SAF 44 and Kenneth Uy were still around until fairly recently and Bob Ong himself is believed to be just around the corner. However, what's sad is that none of them are in any considerable position to change the country and that only so few are fully aware or even care at all about their heroism. More likely than not, most of us see them just as footnotes or "nice-to-know" things in history. Few, if any at all, bother to understand what made them the men they were and strive to emulate the heroism they displayed.
So okay, so what does make a "good man"? Well, I'm not sure all of you will agree with what I'm about to say. We are all different after all. However, I think there are five things that we can all agree on.
Now, before I continue, let it be known that I am not saying that a "good man" should be a "perfect man". A "good man" is no different from you or me, he is also saddled with flaws, even heavily so in some cases. But remember that it is not his flaws that make him a good man nor is it the tragedies that shape is his life that make him what he is, but what he chooses to do despite them.
A Heart That Beats With Empathy 
Now a "good man" doesn't necessarily have to be nice. On the contrary, men like Antonio Luna were quite rough around the edges. However, his heart should at least beat with empathy, the ability to put oneself in another's shoes. A willingness to understand the kind of pain and hardship another person has to go through with every passing day. Most importantly though, a heart that is willing to help others no matter how challenging it may seem. A heart that reminds one to be kind and considerate always and, if not that, at least one that's willing to admonish one about one's wrongdoing.
A Brain That Cherishes Wisdom
You see ladies and gentlemen, wisdom is actually quite different from knowledge or even education. Wisdom is often hard-won and comes at a heavy toll. More often than not, you will be hurt badly; physically, mentally or both before you actually gain wisdom. However, wisdom is well worth it as it is what will teach you to live your life correctly. Wisdom will teach you to think ahead and be practical about your choices so that both you and perhaps everyone else around you can benefit or, if not that, at least minimize any collateral damage. Remember, as I have said in a previous article, even great wealth means nothing if you lack the wisdom to spend it wisely. This goes hand in hand easily with "A Heart That Beats With Empathy" mentioned above.
Muscles That Actually Do Something
It touches me to a certain degree to see fathers, husbands and older sons toiling to make a living for their family. There's always something about the humble carpenter building houses, the fisherman casting his net for fish, the farmer plowing his field with his carabao or a determined athlete struggling to succeed that simply says the word "manly" for me. It could be the fact that they put their muscles to good use or because some of them don't even have muscles at all but still manage to provide for their families.
A Noble Charisma That Inspires Others
You don't need to look great to be a "good man" after all. You can look simple or average but still present yourself in a way that is inspiring to others. It's all in how you carry yourself and how you can reassure others. There are some who look like any other typical Filipino but can nonetheless lead people towards victory. A look that provides inspiration and determination to those who have lost hope.
Huge, Huge "Balls" Or Courage
Finally, a "good man" should have huge, huge balls so that he can have the courage to do the right thing even if it's scary, painful or simply sucky. More often than not, most Pinoy men don't lack goodness, they lack the courage to make something out of the goodness within them. Remember always that potentials will only mean something if you make something out of them and that often requires considerable if not great courage to bring them to the fore.
Unfortunately, men represented in the media and celebrated by the general public today are quite different from how our society once defined the word "man". It saddens me to note that when asked what the word "man" brings to mind, most people will probably think of Derek Ramsey, Daniel Padilla (whose song lyrics are often noted to be quite unoriginal) and (I will hate myself for even saying this) President Aquino. If these are what passes for "men" in this day and age, then it isn't really all that surprising that the country has improved so little in the past few years. All in all, these are what we get instead:
An Over-Emotional Heart
A heart that reacts violently to perceived slights. A heart that goes on a rampage the moment it thinks its been offended. A heart that only beats for itself and never pauses on how it may affect others. All that matters to this heart is its own happiness and pride and it will lash out at any who dare deny it of these things.
A Non-Functioning Brain
Sure, there are a lot of knowledgeable men today. Unfortunately, knowledge is easily gained and, more often than not, is only superficial. Just like President Aquino's "Daang Matuwid", most men's brains today are hollow and only appear smart because they only know things but often lack the ability to make use of their knowledge. Worse yet, those with brains often use their knowledge to gain ill-gotten wealth and outmaneuver their foes.
Muscles That Only Look Good
Look, I don't really think that there's anything bad about trying to look good or making oneself "macho". After all, we should all strive to make ourselves attractive to both our lovers and potential lovers. Unfortunately, most people only have muscles that are for "display only" and not for actual use. Like the brain mentioned above, they are only used to gain attention instead of actually doing anything substantial. As an example, I once saw a rather big guy ignore an old woman who was asking for help in crossing a street and seemed to only look at her with contempt. Luckily though, a young woman came to help the old woman and I could only be thankful that the old woman didn't try crossing the street by herself.
A Pretty Face
Smile, smile, smile, is all Pinoys do nowadays. It pains me to admit that people today base a lot of things on a person's pretty face. Even if they lack talent or display the worst possible attitude, as long as they have a pretty face, they will surely get far.
Hollow Bravado
Yep, a lot of people are big on talk. I've heard of politicians saying that they'll lead the Philippines through a straight path to progress. I've heard of rich guys promising their fiancees the world. I've heard of an alcoholic promising to change his ways and become a better man. But at the end of the day, what do we have? Nothing. No one changes because no one has the courage to make said changes. It's one thing to say something but doing it is another matter entirely.
***
Now before you call me out on hypocrisy, let me make this abundantly clear:
No, I am not an example of a "good man". I never made that claim. If anything, I'm just another deeply embittered and utterly depraved coward. Indeed, when people ask me why I haven't settled down and produced a family, I wish I could answer them with the following: "What could I possibly contribute to the genepool? My perversion and my cowardice?"
Now I believe there are still "good men" up and about. Some of them could even be lurking on this blog for all we know. But where are they?
I HAVE RETURNED TO LAY WASTE TO OUR ENEMIES!