Okay, I think something needs to be said now, considering what's happening on a national scale.
The thing is, I still believe in the idea of freedom and people have a right to choose what leaders they want. However, what I do not agree with is the way the media seems to cover up everything they don't want the common people to see. Okay, I know that you guys are probably tired of little ol' me ranting and raving about the local media and how they are ultimately responsible for the country's deteriorating state. However, with the way they seem to be painting Mar Roxas, I think someone needs to speak out now.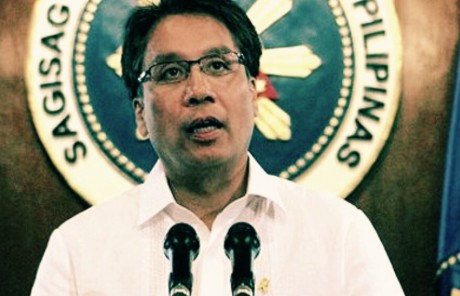 And before you say anything about me being a Binay supporter, let me make it perfectly clear to you that I don't see him as anything different from Mar Roxas. As a matter of fact, they differ only a bit slightly in terms of their methods in getting the people to think of them as "good guys". Binay relies on freebies that he probably bought using the money of people he swindled and Roxas simply tries to look like the hero that he is while the camera is on him.
Anyway, on to my points:
Being "Good" Isn't Always Obvious
Remember this last article I wrote? Well, the thing is, the media has conditioned our minds to look for obvious things that make a person "good". When someone claims to be good, there are even those who ask them to produce pictures or videos of them of being good.
The problem with this idea comes up when you realize that being "good" often requires a degree of selflessness and humility. This means that when you do something good, you don't really expect anything in return for it. Any form of thanks or acknowledgement is just a bonus and isn't something you're supposed to expect.
If you read the Bible even, you'll see there that making a show of your good deeds nullifies their effects. Showing off your good deeds is essentially just boasting when you stop to think about it.
People On Camera Aren't The Same People Off Camera
Another problem occurs when you think about how the media conditions people into thinking that the people in the movies they watch are the same people beyond it. It's one of the main reasons that people like former President Estrada won a presidential election and even almost won a second time in 2010.
As is the case with Mar Roxas, the idea that he is the same person as the person we see pedaling a pedicab (even though he probably has a sports car somewhere), directing traffic (even though he can probably hire more competent people from the nearby crowd), delivering goods to the market (even though he can probably to get a delivery service to do the trick and do a better job) and taking the MRT to work (even though I think he should help in improving it through his funds).
***
So no, Mr. Roxas might have President Aquino's approval to be the next president but it seems that many have lost any and all respect for President Aquino, especially after his previous SONA and it's more than likely Mr. Roxas will be no different from the latter.
So please people, stop and think, do we really want a Mar Roxas presidency?
I HAVE RETURNED TO LAY WASTE TO OUR ENEMIES!