Well PBB or Pinoy Big Brother is all over the news now what with the MTRCB getting all riled up because of some discovered "scandals" in the show. Honestly, I don't even know why this show continues to air and why people continue to watch it even though it's quite clear to me that it is just a waste of time and money for all those involved. Of course, "to each his own", as some people like to say but this is one show that I will call out on on being utterly useless to the common people asides from being a bad influence.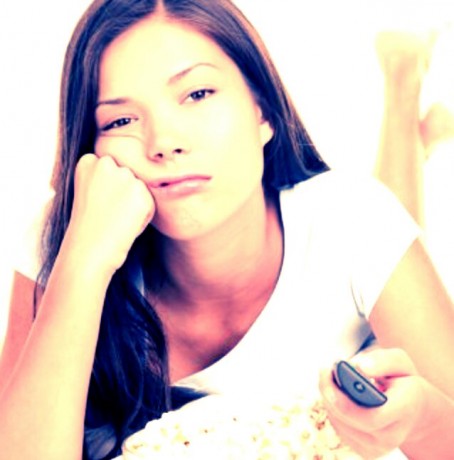 While I am willing to admit that its first incarnation wasn't so bad since it featured real-life people, the following seasons proved to be more than a little disappointing. At the end of the day, instead of presenting real people with real problems like poverty, insecurity, discrimination and social awkwardness, they now give us celebrity wannabes, washed up celebrities who want to regain a shot at stardom and horny teens who want to become celebrities. Oh well, there goes our obsession with celebrities again.
Anyway, again, you are entitled to call me a bitter old coot but I can't help but notice that PBB caters to three of our less than pleasant characteristics:
Voyeurism
I remember that one of our commenters, Mr. Robert Haighton I think it was, said something about our lack of respect for privacy. Well, sadly, he is correct in some ways as there are those of us who simply can't stop themselves from poking into other people's business. It's like we're addicted to gossip and can't help but look for anything to gossip about including someone else's private life.
While gossip is ubiquitous throughout the world I'm sure, Pinoys place a high value for gossip as if they will die without it. That's why we like to watch people in their private moments like in PBB. We like to watch them eat, sleep, talk to each other, form (often fake) relationships, shed tears for their loved ones (since we're addicted to drama) and, most importantly, use the toilet.
And people call me a pervert. Oh well, at least I can admit to it.
Narcissism
Going hand in hand with the above, some Pinoys just love to shove their personal lives into other people's faces. You can see this in the way people like Dionisia Pacquiao likes to talk about her lurid sex life to the media, the way some of our misguided youths turn their FB accounts into impromptu porn pages with full nudity and how some people like to show off their cars and gadgets even when no one is asking them to. Then these people feel as if we should be grateful that they're sharing their lives with us even though we never actually even mentioned wanting to know about these aspects of their lives.
The PBB show certainly caters to this kind of mindset as those who enter Big Brother's House become the center of attention.
Hypocrisy
This is by far the biggest offender so I'm saving it for last.
Anyway, as you well know, in other versions of the Big Brother series in other parts of the world, sex and explicit scenes are pretty much guaranteed. However, here in the Philippines, PBB is often forced to conform to the faux-conservative attitude of the media. While they do tolerate and encourage extramarital sex and sordid affairs, ABS-CBN's PBB pretends to be a wholesome show that can be viewed by the whole family even when it clearly isn't.
***
Please people of ABS-CBN and the MTRCB, if it's not helping, just get rid of it. If nothing else, why not just bring back anime into a regular time slot. At least they're honest with their content.
Enough of this "regulating" crap. The Big Brother franchise was never meant to be wholesome in the first place. It is softcore porn and you know it. So unless you're going to air a political version of PBB, then please, pull down this show from the airwaves because we, the concerned citizens of the Philippines, would rather watch something informative such as the current status of our hostilities with China as well as any news about the storms coming this rainy season and call it "Storm Watch" or something.
I HAVE RETURNED TO LAY WASTE TO OUR ENEMIES!