"Grimwald, one of the things you have to remember is that the human body itself is wired to tell the truth. You can always try to hide something but, unless you're really good at it, your body will betray you one way or another. You don't need to tell me the truth, if you don't want to. You don't need to tell me anything that you're not comfortable with. But never lie to yourself, that's all I will tell you. The more you lie to yourself, the more you'll ruin yourself in the eyes of others because they're going to see how dishonest you are."
~Grimwald's counselor and later employer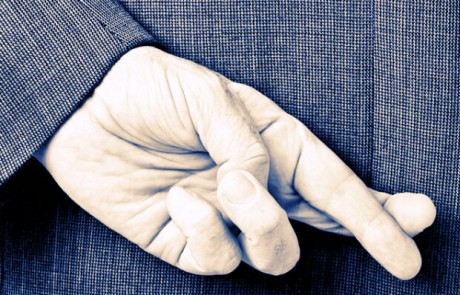 SUPPORT INDEPENDENT SOCIAL COMMENTARY!
Subscribe to our Substack community GRP Insider to receive by email our in-depth free weekly newsletter. Opt into a paid subscription and you'll get premium insider briefs and insights from us daily.
Subscribe to our Substack newsletter, GRP Insider!
Learn more
"Informative and Wholesome Entertainment"
That's what our media says its presenting to its viewers. Philippine media claims to be filled with knowledgeable programs that can teach people about life and how we can be productive, responsible and helpful citizens. However, after so many years of poverty, corruption, crime, inequality and worse, I can only wonder what kind of message our media is trying to espouse to us common people. Over the years, I have noticed a gradual decay in the attitudes of people and it has only gone from bad to worse in the more recent times.
Not convinced? Well, here are my observations:
The Glorification Of Indecency
What's sad is that it seems that just about every show that's on today is about indecency and immorality. With teleseryes being the only thing on just about all day and every day, I can't help but wonder if the media is trying to encourage this kind of thing to people. I mean really, they say that even a lie, if it is repeated often enough, people will begin to believe it as a reality. Worse yet, I hear more and more stories about delusional people who have outright left their significant others because of perceived adultery and later on discover their claims to be groundless and simply be the result of paranoia.
The Promotion Of Degradation And Bullying
As I've said from a previous article regarding Vice Ganda, it horrifies me to no end that what passes as comedy nowadays is the bullying and degradation of others. Already, I see a lot of kids imitating this kind of thing (possibly because of watching films like Praybeyt Benjamin no doubt) and parents even seem happy because of it. Then, we even have the gall to wonder why foreigners seem to be losing respect for us even when we ourselves have little to no respect for one another.
The Sexualization Of Children
Perhaps the worst offender of all is the way we tend to sexualize children on National TV and think nothing of it. Some of us even like to say that "it's not porn if there's no malice" even though it seems that malice is the direct intention of producers. Take note that the recent debacle involving Andrea Brillantes seems to be more and more like a stunt by the local media to boost its popularity and that people like Willie Revillame who once forced a young boy to dance provocatively continues to be a big household name. Why do we even wonder why child molesters see the Philippines as a paradise of sorts?
I HAVE RETURNED TO LAY WASTE TO OUR ENEMIES!