First off, before I begin, let me ask you dear readers what is your definition of the word "art"? Is art something beautiful? Or is it something that expresses a person's passion? Would you say that art is something memorable that can be appreciated by multiple generations as the character Sasori from the Naruto anime likes to say? Alternatively, is art something that simply explodes as Deidara from the same anime likes to insist? Well, whatever your choice in the matter, I have always believed that art is something that showcases a person's given talent and how they apply it best.
For instance, a talented painter can express his or her emotions through their paintings. It doesn't necessarily matter what kind of painting they bring forth so long as it is done well and taken directly from their hearts. So yes, the image of Mona Lisa and the mystery she entails is a hallmark of art and is widely hailed for being an almost visual embodiment of a woman's secrets but so is Henry Fuseli's The Nightmare which is a good representation of sleep paralysis and, obviously, the nature of nightmares. While they have very different themes, both are considered works of art (although the Mona Lisa does garner more popularity) regardless of what they are about. I could also use dancing as an example and while ballroom dancing is certainly different from a Maori war dance, they are both considered dances and are both considered legitimate forms of art in their own right.
Now comes this question: Does the common Filipino know the definition of art? Even better: Can mainstream Filipino media be able to identify true art when it graces them with their presence? I have recently spotted this article on my FB newsfeed and I can't help but write my own article about it. It may be true that the definition of art may differ from person to person (just ask Sasori and Deidara) but I don't understand why two people who aren't all that known for their singing talent were deemed qualified to judge a singing competition like the PGT. I prefer not to judge people's decisions, but just because a contestant prefers to sing classical music over modern or mainstream music does not necessarily mean they are bad musicians. In fact, if a person can perform with a non-mainstream genre and, again, do it well, that should count as an impressive feat in its own right.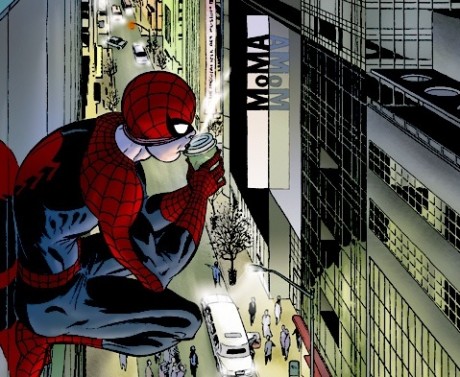 In fact, the kind of judgement carried out on talented individuals like Gerphil Geraldine isn't confined in TV shows. I can tell you now that it is prevalent in almost all levels of our society. I have been told that an advanced mind will always come into conflict with a mediocre mind. I never really believed that until I saw this kind of thinking in action when I was in the latter stages of high-school.
It happened when I became a part of a script-writing competition. The winner would have his work used in a play for the theatrics club. I won second place (which I think was something I could be proud of at the time) with a story about children trying to escape a death camp. The first place contestant (whom I think should have won) wrote a locked room school mystery (which I found very refreshing) with a student with detective skills which was heavily inspired by the anime Detective Conan. However, the winner simply wrote a mash-up story of Snow White and Cinderella wherein the heroine ran into the woods away from her abusive step family where she found the dwarves and where the prince eventually found her and fit her iconic glass slipper to her feet.
Sadly, as according to this article here by Ilda, majority of Pinoys are in love with their mediocrity in almost all forms of media. You can see it in the way the first Praybeyt Benjamin film (which, in my personal opinion, is an affront to both the LGBT community and the military) trumped On the Job somehow and the former's sequel even going on to outdo Bonifacio during the MMFF in the previous year. I can only lament at the way so many prefer what is local "mainstream" (which is mostly just "prole feed" disguised as art) over what is unique and refreshing (which I often consider true art).
Indeed, it's becoming more and more like scattering pearls before swine with the way true works of art are ignored over things that bring in more money, have pretty faces involved, have an almost pornographic undercurrent or all three…
I HAVE RETURNED TO LAY WASTE TO OUR ENEMIES!