I regularly browse the information found on Tvtropes.org as I like to find something interesting to use in my own works. What makes me sad is that many members of Pinoy mainstream media probably haven't even heard of Tvtropes, let alone know of its contents. From what rsurtida has said so far, it's not likely that the Philippine media will change soon as people seem to be addicted to the garbage it churns out on a regular basis. What makes it all worse is that it is all part of a vicious cycle and just about everyone involved play some part in furthering the stupidity of our people. After all, it is all too often the common people who demand dull entertainment and the bigwigs in the media are all too happy to sell to them what they want.
Anyway, on to my point. I have always believed that people have a right to enjoy themselves and can consume what media that they want to consume. Unfortunately, I am also a firm believer of always taking things in moderation as too much of anything, be it media, food or any other activity is not good for you. Such is the case with the Philippines when it comes to the media. At the end of the day, the common Pinoy prefers "glurge" (as explained here in Tvtropes.org) over everything else.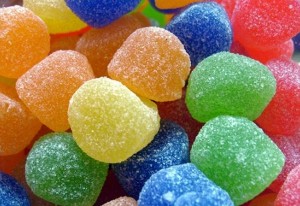 For those who can't be bothered to click the link, "glurge" is a genre that pertains to stories that are brimming with artificial positivity and railroaded with biased storytelling. These are the kind of stories that focus on miraculous stories of love and compassion and, most importantly, an inspirational moral lesson for everyone at the end. Again, I will stress that there's nothing wrong with this kind of show or program and that you have a right to watch it if you truly want to.
However, what I've come to note is that the common Pinoy's tendency to prefer glurge over everything else is yet another symptom of the Philippines' disease. At the end of the day, while glurge may be entertaining, it is just that: entertainment. It is by no means a reality as reality is far more complex. I will note that, since I was raised a Christian, I still believe in the idea of divine intervention but they are neither as grand or as dramatic as the media would have us expect. If anything, I have been taught the simple lesson that one can pray for a miracle but must also be prepared to fight to the end. Unfortunately, due to the common Pinoy's fixation with glurge, our common sense as a people has been twisted into something ugly and dangerous.
Here is what has essentially happened to us as a people because of our addiction to glurge:
We tend to "sugar-coat" things
Look people, whether we admit it or not, the Philippines is in dire straits. Unfortunately, the sugar-addled brains of many Pinoys can't seem to comprehend this. Instead, they sugar-coat any facts they find uncomfortable even if the said something is potentially harmful or even dangerous.
Take for instance the immorality found in just about every teleserye found around here. Again, I will be pleased if the higher-ups in the media moved these shows to late-night scheduling but I strongly doubt that will ever happen. The MTRCB certainly runs its mouth a lot but it has utterly failed to fully control the outbreak of such programming. It would also be moderately more tolerable if, say, the major channels like 2, 5 and 7 just had just one controversial show each but it seems that the only thing on these days are programs filled to the brim with innuendo and kissing scenes right out of softcore pornography. However, the media once again covers their butts like the good hypocrites they are by saying that they are simply "showing the darker sides of affairs". Nonetheless, they still present their shows as no less racy and raunchy with often attractive actors and actresses to play the part of unfaithful spouses. With that in mind, can you really say that these shows discourage affairs or do they, in fact, encourage them.
Another thing to note is how the government likes to cover their own failings with excuses like "tao lang" (I'm only human). While people do make mistakes from time to time, it is utterly preposterous when professionals fail spectacularly in major operations that could otherwise be run smoothly if only the higher-ups had all done their part. In the end, instead of taking responsibility like any good, professional leader should, they play the blame game and the loser almost always plays the victim card to win the favor of the common people.
Note: Putting a pink ribbon on the head of a king cobra does not make it any less dangerous…
Ignoring important issues
Here's probably the dumbest thing I've ever heard coming from a group eating close to my friends.
"Ayoko ng pag-usapan iyang isyu sa BBL, panoorin na lang natin si Pacquiao!"
(I don't want to talk about the issues about BBL, let's just watch Pacquiao!)
Again, I will mention that I have nothing against Pacquiao, the target of my derision are the people who bury their head in the sand when real trouble comes along. Since we are addicted to "glurge", we no longer or want or cannot fathom facing the more unpleasant realities prevalent in our time. China and Malaysia's interest in our territories are just some of the more glaring issues that so many Pinoys turn a blind to. Teen pregnancy, population explosion and rampant poverty are things that we see so often that I think that the Filipino mind has become desensitized to these issues.
What makes things worse is that if you're the kind of person who notices these things and point them out to your sugar-addicted fellows, they'll probably label you as "negative". Like the grasshoppers in the fable about The Ant and the Grasshopper, most Pinoy prefer to party while famine and hardship is quickly on the approach.
Note: Pretending that bears and wolves don't exist in the forest won't make them go away when you come face to face with them.
I HAVE RETURNED TO LAY WASTE TO OUR ENEMIES!