Problems and conflicts are the driving forces behind a good story. The bigger and seemingly impossible the odds against the protagonist, the better the story. It's the virtual lifeblood of every classic story, novel, legend, mythology, and even religious texts and movies/TV shows we have devoured all our life. No one wants to read or watch a story about someone who is contented with his life with no challenges to face.
The classics, for one, endured the tests of time because they showed the many triumphs of the human spirit through very trying hardships that are still a part of daily human struggle. All with the same premise that most people unwittingly ignored or probably did not notice: Eschewing self-pity or victim mentality.
These works of fiction, though obviously a creation of writer's imagination, are compelling statements about universal truths on human existence. At the same time, they also gave a template of how one can use the same perspective when confronted with similar scenarios that the story presented.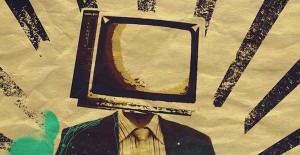 Even if these are works of fiction, they provide valuable insights and even inspiration simply by presenting situations that the protagonists were able to navigate through and come out defiant with their principles, or victorious in the end. Even the tragedies, like the popular plays of Shakespeare, were cautionary tales that should be heeded by their audience.
That they were primarily created to entertain or provide a momentary diversion or a brief escape to an audience was what got them classified under the arts. And art, incidentally, is a big part of mass media.
And media is a very powerful pillar of society.
In the Philippines we enjoy a semblance of media freedom not found in some totalitarian-ruled government. But looking at the way things are going, we might as well be. We may be democratic on paper, but we are ruled by oligarchs utilizing media and other mind-numbing tools like poor education prioritization to produce generations upon generations of doe-eyed jejemons —our modern-day version of H.G. Wells's Eloi—waiting for their daily fix of noontime trash, teen romance programs approaching pornography-levels in terms of imparting wrong values & priorities to their young audience, and primetime teleserye escapism to lull them in apathetic stupor. All of that, to maintain the status quo of the powers-that-be and laugh their way to the banks.
Time and again a few keen observers, part of the media themselves, have placed Philippine mass media under a microscope with the same dismal but accurate diagnosis: Mainstream Pinoy media blows. In what should have been a good tool to combat ignorance, apathy, and many cultural dysfunctions existing in our midst, it has assimilated the culture's abhorrent traits and gradually became a big part of the problem.
In a very revealing online article on Philippine media featuring veteran journalist and Marshall McLuhan awardee Ed Lingao, he said this about broadcast news:
In TV, the emphasis is in packaging not only the massenger but the news, Lingao adds. As a result, a lot is lost on the substance, as prime time news is limited to one and a half minutes airtime, minus 30 seconds for the anchor introducing himself or herself. Delivery is bombastic, music is introduced and even accompanies the entire broadcast, and the oftentimes annoying stingers ("dyadyadyadyan!") are occasionally added for emphasis and drama effect. Even by international standards, he says, a one and a half minute news segment is too short given the seriousness of the issues that are being reported in the Philippines, such as elections, the insurgency and taxation.
That's just one of the problematic sides to news and public affairs that seem to have become the trend on the dominant local channels in the Philippines. Gone were the days when local news were handled with the least amount of histrionics and tabloid sensationalism and objectively focused on actual news than the news-readers themselves. Even the programming of the top broadcast networks leave a lot to be desired. It's practically the same things executed by different people. Same types of shows, same format, same pandering to the destitute members of society via cash doleouts via game shows, same primetime telenovelas. You'd think, given these "choices", that it all belongs to just a single channel. So much for the abolition of monopoly.
It's good business after all, although good and bad depends on what vantage point you're sitting at. As GRP contributor and Manila Times columnist Ben Kritz said: "It is, first and always, a business." Of course if you're the one getting it from behind as the audience, your days are bound to be lousy. The owners, on the other hand, are hitting two birds with one stone: Produce cheap, substandard, easy fare with a guaranteed tenfold ROI and, at the same time, conditioning the viewers into accepting and chugging down idiotic products to keep them at bay. Like some sick form of Pavlovian conditioning designed to turn people into becoming docile automatons who suck everything without question. Lather, rinse, and repeat indefinitely.
This phenomenon is even more apparent in the type of movies the industry gives out every year via the MMFF. And not a few notable people had scathing remarks about this disturbing trend. In her article aptly titled "Filipino films: they don't make us think", GRP writer ilda wrote:
Films are supposed to be cultural artifacts that reflect our culture and, in turn, affect us and our outlooks towards life. Most films are considered art, for entertainment and a powerful tool for educating — or indoctrinating — society. But nowhere can we find our culture or any significant message of consequence in our films. Films are powerful tools of communicating ideas and who we are as a people.
Palanca awardee Lourd De Veyra even wrote an open letter to Vic Sotto, appealing to produce something of value in the future:
Nasa posisyon ka na kumuha ng mahuhusay na manunulat at director na kayang magbalanse ng komersiyal na elemento at ng tinatawag na diskurso sa kondisyong mortal. Kunwari, sa bawat tatlo o apat na fantasy- o romance-comedy, ano ba naman ang lumikha ng isang komedya na tatalakay sa isang isyu ng lipunan, isang pelikulang kikiliti rin sa kanilang mga puso? Kikiliti na parang hindi "cheap" at parang hindi masyadong pinag-isipan.
Which brings me to my introduction in this essay about good, classical literature: For some reason I can't help but feel that the horror scenario in Ray Bradbury's brilliant Fahrenheit 451 had been realized in this country with the least amount of effort from those who are in control. It's as if the media just turned into some arson unit sanctioned by the powers that be to eliminate or burn any symbolic representation of books through deprivation of things that would give the citizens the capacity think and discern quality from garbage. By eliminating appreciation for more elevated themes in the arts in favor of terrible or, at the very least, mediocre outputs, they can easily control and sway the masses via propaganda and whatever appeals to emotion and false sense of patriotism they can think of.
Media is a potent form of power. As much as we'd like to think of the average underdog from the farm as the archetypal hero who triumphs against the evil empire in the end, the reality is that money makes everything almost possible. As long as no one within the upper echelons of media decides to risk everything with nothing more than the overwhelming sympathy and care for the general citizenry, this will continue. The propaganda machines will just churn out the next lackey to vote and maintain the way things are, and people will be stuck in a rut for a very, very long time.
Worker in a private sector hive.