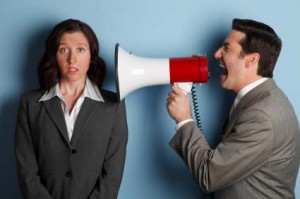 As expected, I ignited a small firestorm with the Filipino call center and business process outsourcing (BPO) communities with my previous article "Why the outrage over the call center agent 'slur' in 'The Borrowed Wife' fails to move me" (henceforth known as "Outrage"). Of course, I wish I could have provoked a more substantive reaction. Maybe it's because most of them were asleep or at work by the time I published that article. Maybe it didn't coincide with the rest day of many. No matter.
A fundamental question underlying one of the points I wanted to make there, remains unanswered:
Why is there a portion of the call center and BPO communities that is more concerned with its image at the micro/individual level than with the issues that its industry faces at the macro/collective level?
The experiences at the micro/individual level will differ greatly from person to person. The number of people who agreed with my views about the general image of call center and BPO industries in "Outrage" is comparable to those who took issue with them. Taken at the macro level, however, the issue of image becomes less relevant when compared to the macro/collective level issues highlighted, for the sole reason that those issues will affect the entire industry, regardless of whether you are hypersensitive about your image or not. Thus, the focus should shift to those issues instead of being overly concerned about how your community is being perceived by other people.
The comments left in "Outrage" may or may not be representative of the views of the majority of the call center and BPO industries. It doesn't really matter; what does is that such sentiment exists to begin with.
If there's anything that can be derived from that subsection, it seems that certain pockets of the call center and BPO industries are better at whining about their negative image than they are about demonstrating their value.
GRP commentator libertas, in his usual insightful form, highlighted in several comments in "Outrage" certain issues that the call center and BPO industries, as early as this time, need to think about and be prepared to inevitably face in the future:
Excerpt from comment # 1:
Cloud computing, mobile apps development, and VPN's (virtual private networks) are changing the structures of businesses and with more virtual/networked organisations, atomised profit centres etc. then the BPO industry must understand the drivers and start being ahead of the game and be problem solvers, ideas generators – and that is where there is a real skills gap in the philippines, along with archaic management styles.
Excerpt from comment # 2:
Some call centre providers talk of only 1% making the grade in terms of English language. The obvious danger is that smaller companies reduce quality if personnel, service levels decline, customers are unhappy, a bad reputation is created, new business doesn't come, established customers transfer elsewhere.

Quality Assurance benchmarking and new techniques in language training are not being widely utilised. The emphasis is still too much on grammar and accent neutralisation which is not as critical as customer cultural understanding and the total customer experience, which demands greater interpersonal skills.
Excerpt from comment # 3:
Companies, processes, and the nature of work are in constant change particularly as transformational structures and leadership models are established and as core processes are integrated on increasingly seamless global platforms able to rapidly adapt to new customers and changing patterns of demand. Rapid and flexible response is today's corporate mantra.

Call centres/bpo are an important cog in the wheel, but what the Philippines and all aspiring service providers must remember is that the future winners will be those who spot the trends, rapidly adapt, and come up with creative solutions which add value.

The danger is that the Philippines is demand driven and not in itself innovating or creating home grown benefits simply implementing what others have developed and which demands high level input/expertise from overseas to project plan implement and oversee.
I suggest taking the time to read these comments through; they are not really that long. Can the call center and BPO industries categorically say that he does not know what he's talking about, just because he doesn't necessarily coddle their need for a positive image?
Let's go back to the concept of demonstrating value. When we talk about value, it's not merely the financial contribution that the call center and BPO industries make to prop up the Philippine economy, nor is it merely the cost savings that the mother companies could realize due to the Philippines being a relatively low-cost country. We are talking about even deeper, even more intangible questions that any job seeker, and especially potential investor will ask. Examples (a non-exhaustive list) below:
Why should I enter the call center and BPO industry in the Philippines?
What are the prospects for job growth/job enrichment/job enlargement in this industry?
How adaptable will the Philippines be with regards to changing trends in technology, customer service, et al.?
What will keep my company here in the Philippines even if other cheaper, more investment-friendly destinations start sprouting in other locations?
I realize, of course, that the call center and BPO industries will not need to think about these questions for some time, given that they have a very large labor pool to choose from. What this means is that these industries are not begging for people to work for them; they are being sought after. But I digress.
For industry insiders, let me pose a simple question:
Why is it that when one refers to call centers and BPO's in the Philippines, customer service representatives (CSR's) and technical support representatives (TSR's) come to mind more often than back-office support and analytics?
Doesn't anybody wonder, for example, why India is a BPO giant despite their reputation with Filipinos for incomprehensible English? It's because they've demonstrated great proficiency with technical and technological processes in spite of it.
Referring to libertas' comments again, he implies a rather ominous prospect:
Eventually, call centers are going to be a thing of the past.
I will put this in the vernacular for more people to understand: Balang araw, malalaos at mawawala din ang mga call center sa Pilipinas.
The challenge, therefore, for the call center and BPO industries in the Philippines, is to show that they have more to offer to the global outsourcing trend than just good (but deteriorating) English, familiarity with American culture, their friendly and maaruga nature which they extol as a virtue, and a cheap and abundant labor pool.
These industries need to adapt to rapidly changing technological and business trends. Filipinos need to build up their knowledge base instead of merely following and memorizing a script.
Is the Philippines ready for change? Or rather, is it able? That is the question that has been asked of Filipino society countless times. The answer has been disappointing more times than I can count.
It's time for the call center and BPO industries to stop whining about their negative image and develop their value proposition. Losers always whine about their best, the winners go home and f*ck the prom queen – or so that line from "The Rock" goes.
[Photo courtesy: Sterling Chase]
А вы, друзья, как ни садитесь, все в музыканты не годитесь. – But you, my friends, however you sit, not all as musicians fit.