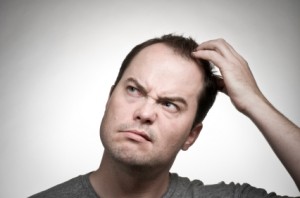 Let's keep it simple. Certain members of the call center/business process outsourcing (BPO) industry took the "offending" lines from GMA-7's drama series "The Borrowed Wife" way too personally. But why dwell on a perceived slight over something that may or may not be true when there are bigger things to worry about? Because these bigger things will affect the entire industry, regardless of whether the "slurs" affect each of you at a personal level or not.
Here's a chance for everyone to engage in more "constructive" dialogue. Following below is a list of questions that people both inside and outside the industry will be able to relate to, and will and should inevitably ask of you, as they try to, as Filipinos are fond of saying again and again, "understand you":
1) With regards to the 'slurs' from the TV show – "hindi ako nag-aaral para sumagot lang ng telepono!" (I did not study just to answer phone calls!) and "pang-walang pinag-aralan lang yan" (it is solely for the uneducated) – in your point of view, what is the root cause of people having these and other negative perceptions of the call center/BPO industry? Why do these perceptions persist?
2) What are the steps that you, as a part of the call center/BPO industry, propose, in order to negate, correct, and reverse the effects of such a perception, both at the micro/individual and macro/collective levels?
3) The "image" that the call center/BPO industry in the Philippines currently has at the macro level is that of its competitive advantages – cheap and abundant labor, a good (albeit deteriorating) English-speaking workforce, familiarity with Western cultural attitudes, and the friendly and welcoming nature of the Filipino people. As the global outsourcing trend gradually moves towards phasing out having to speak to telephone operators, how does the industry plan to adjust? What other competitive advantages does the local industry plan to develop and pitch?
4) What is your value proposition for the call center/BPO industry?
Hypothetical situation A: I am a job seeker with degree X. I have been offered several opportunities with various companies with various degrees of relevance to what I finished in school. I also have been offered an opportunity with a call center/BPO. Why should I take the call center/BPO job above all the others?
Hypothetical situation B: I am an investor looking to start a business here in the Philippines. Assume that capital is no object. I have been offered various opportunities to partner with local businessmen in various sectors, and one of them involved a chance of putting up a call center/BPO here to cater to my company's needs. Why should I do so here in the Philippines?
Quite simply, sell your industry.
Because the call center/BPO industry reputedly emphasizes problem solving and critical thinking, if you know the industry really well, it really shouldn't be too hard to answer these questions.
Start thinking about the inevitable future, ladies and gentlemen.
[Photo courtesy: ryanaweaver.com and aronline.co.uk]
А вы, друзья, как ни садитесь, все в музыканты не годитесь. – But you, my friends, however you sit, not all as musicians fit.