Wow! Turns out my initial hunches about the Vhong Navarro incident were right! Unlike Senator Bong Revilla's toy truckload of evidence (literally), the evidence burying mobster Cedric Lee and girlette Deniece Cornejo is mountainous (figuratively). As such, I find it hard to believe it when I see some people still coming to the defense of Deniece. And some of these people are playing the bizarre card; the "being invited to your place is not license for rape" sort of thing.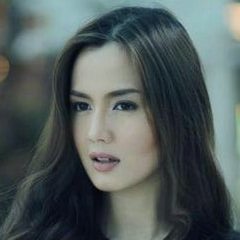 Well, it is bizarre because the NBI findings have shown that rape (or, for that matter, any other monkey business) could not have possibly happened given the timeframes pieced together even if it was Deniece who had invited Vhong to her place.
But that is really not the point I wanted to make here. What I really wanted to highlight is the rather interesting way that rape is regarded nowadays. One of my colleagues has a son who is turning thirteen and I once overheard her telling him: "Be careful with how you behave with girls. If you are not careful, they might accuse you of rape."
Another colleague of mine told me about a female barkada of hers who is married but had an affair with a male colleague. They were caught by the husband somehow, but the girl then said that she was raped by her former lover to save her ass. The guy got fired.
Where is the justice?
Step back from that and we see the bigger lesson in this current circus. There are lots of desperate women out there — borderline predatorial in their wretched desperation. I read from the grapevine that Deniece comes from a whole clan of starirays trying to break into showbiz. If it is true that she's done a full surgical restructure of her face at the ripe age of 22, that kind of reinforces that piece of tsismis. Worse, she's got a pit bull of a boyfriend "sponsoring" her phony lifestyle — a lifestyle, it seems, she is willing to let someone get all beat up for. Kawawang Vhong. I read in the papers that CCTV footage seemingly shows him carrying a pasalubong on that fateful second visit to her condo. He even reportedly waved back at the building staff who recognized him. Would a man planning to rape someone do all that?
In the good ol' days, mothers used to tell young girls, Hwag kayo magpaligaw sa kalye ("Don't entertain suitors outdoors"). Well, so much for that. An entire generation of boys will now grow up thinking twice about visiting the object of their affections at their (the girls') place. Maybe too that is why guys take sex videos nowadays — so that they have proof that the sex was consensual. So sorry na lang mga girlettes. You'll just have to set up your reception office at the food court of a mall instead of your flat.
Make no mistake, rape is a serious crime and anyone who's been raped should report the incident as soon as possible. Trouble is, it is morons who use rape to cover their asses that are ruining this centerpiece of women's issues activists. Thing is, some women lie about being raped because of shame over a sexual "indiscretion" (a term loosely used in Philippine society). Ironic, because we are supposed to be a modern society that celebrates women's "right" to "satisfying" sex. Yet we also harshly judge women who are caught with her hands in the cookie jar. Oops! The guy made me do it! Poor guy ends up in the slammer.
Frustrated artist doing geek for a living.