The increase in the Internet penetration rate in the Philippines can show you how many Filipinos are going online. As of February 2013, internet penetration in the country is said to have increased to 35% as there are 33.6 million Filipinos that have Internet access of the overall population of 95 million, according to the Philippine Star. That's an improvement from the 29% Internet penetration rate in the Philippines last 2011.
Add to that the millions of Filipinos calling and texting on their mobile phones and you've got a population that's highly connected not just to friends and family but Pinoys also have access to the mobile Internet.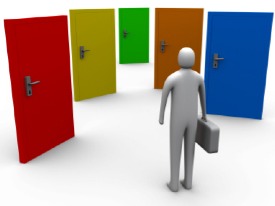 Many Filipinos are already sharing details of their everyday lives on Facebook and watching tons of videos on YouTube every day. Pinoys have also bought a lot of stuff from daily deal sites like Groupon, CashCashPinoy, and MetroDeal as well as through e-commerce websites like Lazada and Zalora. But what else could catch the fancy of the online Pinoy this year?
Well, 2014 could see more Filipinos turning to online comparison portals to get great deals on everything from tech toys to credit cards.
Compare Prices on Electronic Gadgets on PriceMe.com.ph
PriceMe.com.ph has several categories that you could expect to find if you were shopping at the mall. Judging by the look of their front page, they have more emphasis on helping customers find deals on electronic gadgets like smartphones, laptops, tablets, cameras, and LCD TVs. They also have an app that makes their mobile consumers view their site better.
The site lets consumers compare prices from different stores that include Kimstore, Enigma Technologies, WellCom, and Hot Gadgets. PriceMe also features others shops including PCWorx, PC Gilmore, and SM Cyberzone. Product reviews on the site also help consumers get feedback on the products that they're interested in so this also helps consumers make a good purchase decision.
Compare Electronic Gadgets at PricePrice.com
Ph.PricePrice.com does not have the wide category that PriceMe offers but they also have an emphasis on electronic gadgets. PricePrice lets consumers compare the prices on computers, cameras, home appliances like TVs and DVD players, and mobile phones.
Compare Credit Cards and Other Financial Services on MoneyMax.ph
Money Max was launched recently and the site seeks to provide Filipinos with a way to compare a range of financial services including credit cards, loans, and savings accounts. The site will also let Pinoy consumers compare broadband and mobile plans as well as insurance plans.
The site can already let users compare over 100 credit cards in the Philippines. Users can easily filter the results to look for a card that offers the best cashback deal, points, airmiles, interest rate, and annual fees. MoneyMax also has a blog that provides consumers with updates on the financial services offered on the site.
Comparison Portals' Value to the Pinoy Consumer
What Filipino consumers get out of comparison portal sites like PriceMe and MoneyMax is convenience. Sites like these provide consumers with an easier way to look for products and services so they don't waste time going to different sites. It's a much smoother experience compared to doing a search for products on Google or Yahoo. Consumers also get to save money through these sites because they find the products and services that they need at great prices.
As more Pinoys go online every year, more will turn to the Internet to help them make purchase decisions. Online comparison portals can make it easier for Pinoys to make wiser financial decisions for 2014.
This article is exclusively written for GetRealPhilippines.com by MoneyMax.ph, the Philippines' leading financial comparison portal which helps Filipino consumers make the right financial decisions as they settle on the best credit card, home loan, broadband plan, and more—fast, comprehensive, and free. Please do check our website to learn more.