"I think we have more machinery of government than is necessary, too many parasites living on the labor of the industrious." Thomas Jefferson
"Government is the only parasite stupid enough to kill its host." Universal Truth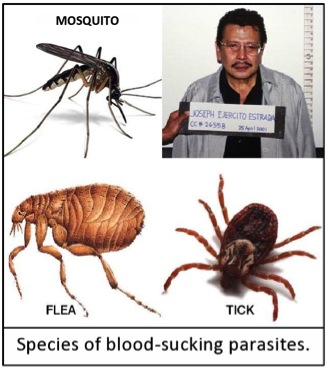 "NO!!!" to Manila City Hall's Oppression and Enslavement!
"NO!!!" to the Increase in Property Taxes and Business Permit Fees!
The following is a narrative of a property owner in the City of Manila based on actual events.
When my sisters and I took over the management of certain properties of our mother (who had passed away), we decided to overhaul the tenant base of a particular property in the City of Manila (the "Property") for a number of reasons, not the least of which was to end the dubious operations of several billiard halls and, thereafter, to lease-out those same premises to a useful and wholesome enterprise that would better serve the community.

It is worth mentioning that my sisters and I were all trained to be professionals and, in fact, have all achieved a certain degree of success in our respective fields in the context of multinational organizations. Hence, in the course of our careers, we ourselves rarely interacted with what we later would characterize as the bureaucratic cesspool of the Local Government Unit or LGU; in particular, Manila City Hall. However, as a small family business, we have no staff to deal with the bureaucracy other than ourselves. And what a horrible experience that has been.

In spite of our good faith efforts as lessor to provide ample time for our tenants to transfer their operations to another location at the end of their respective leases, one tenant (a proprietor of billiard halls) attempted to extort money from us, the lessor, as a condition for leaving the premises, even though his lease had already expired. At this time and quite fortuitously, Tulfo of Bitag, along with certain personnel at City Hall, raided the billiard halls in the Property and found underage university students being served and consuming alcoholic beverages. Naturally, City Hall "closed down" the billiard halls in front of Tulfo's camera.

After a few days, it was business as usual. We knew then that there were people in City Hall on the payroll of this tenant. In fact, we were naive to think that this was not the case in the first place. We found out that a few years earlier, Tulfo had raided the same billiard halls in the Property, which resumed operations a few days later like nothing happened. We also discovered that this tenant had been operating without a business permit. When my sister disclosed this to the head of the business permits department in City Hall, he did not refute the disclosure and asked instead if this tenant had any hope of remaining our tenant at the Property. He and his staff sat on our request to close down this tenant, who (a) had no business permit, (b) had an expired lease and (c) continued to serve alcoholic beverages to minors.

We had no other choice but to seek the help of then Mayor Alfredo Lim and his trusted associate, Atty. Garayblas. Shortly after the billiard halls were closed down permanently by order of Mayor Lim, the proprietor of the billiard halls went to the head of the business permits department of City Hall and verbally abused him—as deserved by a corrupt City Hall official on-the-take.

We proceeded to lease the premises of the billiard halls to a reputable grocery chain, which swiftly renovated their space and commenced their operations in record time, in spite of all of the attempts of various departments in City Hall to extort from the new tenant. Failure to secure a permit for the collection of construction debris, failure to secure a permit for renovation, failure to secure a zoning permit, failure to secure an occupancy permit and so forth and so on. In reality, all these rules were being "enforced" not for the sake of proper enforcement and compliance but for the purpose of extortion. In most cases, these permits were "in-process" and deliberately being withheld by the department attempting to squeeze a bribe from the new tenant.

One particular department "tabled" a senior manager of the new tenant and said, "You need to pay us P200,000 to secure a zoning permit. That's how it works around here." The new tenant practically pleaded to reduce the bribe to P100,000 but the City Hall official refused to budge. The senior manager sought our assistance and we raised the issue to Atty. Garayblas. For fear of reprisal from the City Hall rats, the senior manager refused to disclose to Atty. Garayblas that he was cornered for a bribe. That said, the new tenant immediately secured their zoning permit for P17,000–receipted. When asked by Atty. Garayblas, the extortionist, who appeared to be just a few years out of college (yes, they start them young in City Hall) denied that he demanded a bribe from the new tenant. He later "explained" in private (in the absence of Atty. Garayblas) that the P200,000 was for a "traffic study"–which was clearly unnecessary and only an excuse for extortion.

A reputable grocery chain that was going to fulfil a need in the community and revitalize a portion of a major thoroughfare in the City of Manila was being treated like a common criminal establishment (e.g., brothel, beer house, gambling den, etc.) that has to bribe the minions of City Hall to exist and operate. No wonder the City of Manila has failed to revitalize its core with world-class establishments and continues to be dominated by decrepit and crumbling post-war structures.
Unfortunately, the foregoing experience, as recounted by a property owner in the City of Manila, is typical of the experience of multitudes of small to medium-sized property owners and business enterprises in the City of Manila struggling to make a decent and respectable living but, over the years, have been incessantly bullied, harassed and enslaved by a bloated, incompetent and corrupt bureaucratic kleptocracy known as Manila City Hall. (It's an entirely different playing field for big businesses that discreetly contribute millions to the political leadership of City Hall in exchange for the red carpet treatment—a higher realm of government corruption conveniently ignored by our self-serving legislators.)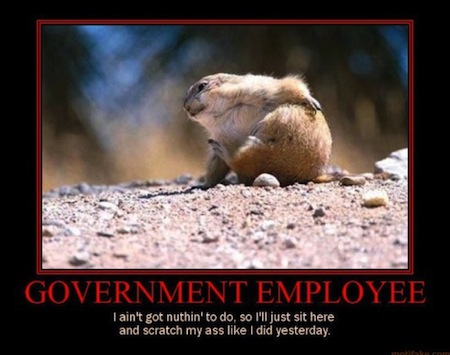 This is the same City Hall that charges P350 for a permit to install a standard Meralco meter for a small commercial establishment plus P3,500 for a fixer who will "ensure" that the same permit is issued expeditiously. This is the same City Hall whose fire department will harass a property owner with a slew of fire code violations if the property owner does not purchase fire equipment from "recommended" suppliers at twice the market price. This is the same City Hall that will install closed-circuit television or CCTV security systems at four times (4x) the actual cost of the system to line their dirty pockets. This is the same City Hall that demands a minimum twenty-percent (20%) kickback for virtually every major contract it bids and awards to a private supplier/contractor. This is the same City Hall that breeds a Barangay Captain who insists on extorting P5,000 per delivery of materials to a construction site (and who is regularly brought to junkets like the recent trip to Kuala Lumpur, Malaysia—all expenses paid, care of the taxpayers). This is the same City Hall that panders to and subsidizes the ever-increasing percentage of squatters in the City of Manila at the expense of the much fewer and ever-decreasing percentage of tax-payers—a fiscal death-spiral that has, in the words of Mayor Erap himself, bankrupted the City of Manila.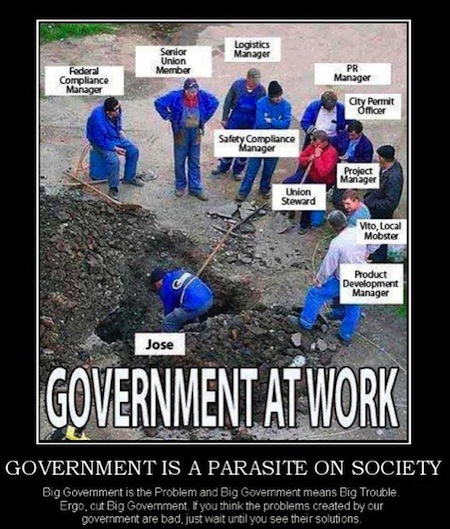 The fact is, every property owner and business enterprise (those who pay taxes and business permit fees) in the City of Manila has to seek the assistance of the Mayor and/or his few trusted associates for a chance (if you are lucky) to be treated fairly (as we should be, even though many have already been beaten to submission by the Mafia-like City Hall). The rest of City Hall has evolved into a parasitic and rapacious criminal syndicate that draws its salaries and benefits from taxpayers and then sucks more blood from the same like an army of monstrous and insatiable leeches. Yet, in spite of this incongruous and convoluted set-up today, Manila City Hall has the gall and temerity to increase property taxes by as much as three-hundred and fifty percent (350%) as well as to increase business permit fees (exceeding the business permit fees charged by other cities in Metro Manila), which will only serve to perpetuate and reinforce the deeply entrenched corruption in City Hall and, in fact, destroy its lifeblood of property owners and business enterprises.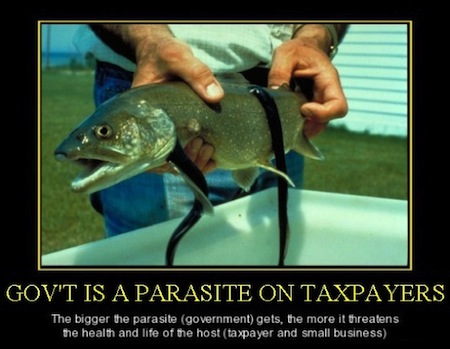 Lest Manila City Hall forget, they owe their livelihood to the property owners and the business enterprises. It is time we fight back. Bring City Hall to its knees, cut it down to its bare essentials and then, maybe, it can begin to manage its gargantuan debt and start servicing its taxpayers properly.
"NO!!!" to Manila City Hall's Oppression and Enslavement!
"NO!!!" to the Increase in Property Taxes and Business Permit Fees!
Let us precisely bankrupt the City of Manila to force City Hall to restructure, to streamline and to rehabilitate itself from its unsustainable addiction to debt. Bankruptcy means Manila City Hall will have to live within the economic dictates of the taxpayers. Bankruptcy will compel City Hall to focus on reducing the demand side of government versus increasing the supply side of government (i.e., increasing taxes and business permit fees). For starters, no more borrowing, no more fixers, no more contractuals and reduce City Hall's headcount by fifty percent (50%)—less heads means less criminals and, yes, less electricity bills to pay. Retire City Hall employees without separation pay, particularly if the City of Manila is bankrupt. These bastards should not be given a centavo of separation pay for all these years of wholesale corruption. No more subsidies to squatters other than a bus ticket to their home province, so they can return home, till some land and be truly productive (other than making more malnourished babies like goats and rabbits). Streamline the administrative and procurement processes and impose/enforce punitive measures against erring officials—zero tolerance on corruption. Restructure the legitimate debt of the City of Manila, negotiate more favourable terms, including substantial "haircuts" and refrain from paying those government banks supporting City Hall's debt addiction—it's time to sever these unholy alliances. Reduce or eliminate the fire department and provide incentives to develop a private volunteer fire brigade in each barangay. No more junkets. These are but a few of the appropriate, innovative and necessary initiatives we can compel Manila City Hall to pursue if we fight back and say . . .
"NO!!!" to Manila City Hall's Oppression and Enslavement!
"NO!!!" to the Increase in Property Taxes and Business Permit Fees!