The Inquirer.net report couldn't have put it quite more succinctly. Philippine President Benigno Simeon "BS" Aquino III capped the year with "a pat on the back"…
"The results of the Fourth Quarter 2013 Social Weather Survey conducted by the Social Weather Stations (SWS) make it evident: The Filipino people continue to stand shoulder to shoulder with the Aquino administration," Presidential spokesperson Edwin Lacierda said in a statement.

The survey, conducted from December 11 to 16, showed that Aquino's net satisfaction rating was still a "good" +49, as compared to three months ago. A majority of the respondents (69 percent) said they were satisfied with the President's work while 21 percent said otherwise.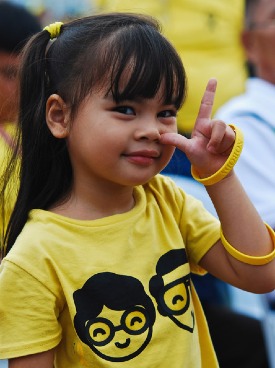 …not forgetting of course that the SWS along with that other "survey" firm Pulse Asia are both
owned by relatives and friends of President BS Aquino
.
Indeed, both firms had been pillars of the media juggernaut mounted by the Aquino-Cojuangco feudal clan over the 2009-2010 presidential campaign period that ensured an easy victory for the clan's golden scion. In a paper on public opinion organisations in the Philippines written by Professor Alfredo Sureta in 2009, both firms are described as enjoying an "interlocking directorship" that can be traced back to cousins of the President…
SUPPORT INDEPENDENT SOCIAL COMMENTARY!
Subscribe to our Substack community GRP Insider where you can opt to receive by email our more comprehensive and in-depth free weekly newsletter GRP Mail. Consider also supporting our efforts to remain an independent channel for social commentary and insight by sponsoring us through a small donation or a monthly paid subscription.
Subscribe to our Substack newsletter, GRP Insider!
Learn more
The SWS was founded in 1986 by Dr. Mahar Mangahas, Prof. Felipe Miranda, then DPWH Sec. Jose P. de Jesus (under President Cory Aquino), Mercy Abad among others while Pulse Asia was founded in the 90s when Prof. Felipe Miranda separated from Mangahas and bolted SWS. It should be noted that Managhas is the cousin of the late presidential candidate Fernando Poe, Jr while some of the prominent members of the board and stockholders of the Pulse Asia are blood relatives of Sen. Benigno "Noynoy" Aquino III, official candidate for the president of the Liberal Party. The corporate records of both firms that are available at the Securities and Exchange Commission (SEC) will also show interlocking directorship with several personalities appearing as stockholders of both SWS and Pulse Asia.

Felipe Mirand, Rosalinda T. Miranda, Gemino H. Abad, Mercedes R. Abad, Jose P. de Jesus appear in SEC records as being founders and or stockholders of both SWS and Pulse Asia.

Mercedes R. Abad who is president of TRENDS-MBL, is the one who used to conduct the field research for both SWS and Pulse Asia.

Jose P. de Jesus of Pulse Asia was the DPWH Secretary during the time of the late President Cory Aquino.

Antonio O. Conjuangco and Rafael Conjuangco Lopa of Pulse Asia are cousins of Benigno Simeon "Noynoy" Conjuangco Aquino III
What really is the purpose of these "surveys"? Nothing much except to provide an opinion with a bit of pseudo-science behind it. The thing with opinions, however, is that everyone has one. The SWS "opinion" on the President's performance is but one such — one that is evidently tainted by a rather interesting money trail.
Even if we discount the puppetmaster effect of the financial backers of the SWS and Pulse Asia "survey" firms, there is always an element of dubiousness to how conclusive the results of these surveys actually are. These conclusions, after all, are based on a polled sample of the Philippines' vast population of 100 million. The accuracy of the survey results (its statistical confidence level) are obviously dependent primarily on the size of this sample (i.e. the number of survey respondents). But equally important is the composition of this sample. The key questions to be asked, therefore, are:
(1) How many people responded to this SWS survey?
(2) Who are these respondents?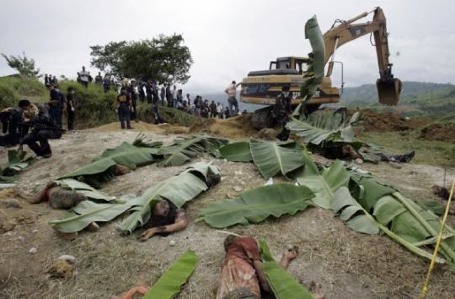 The answer to Question 2 is crucial considering that the Philippines is a huge discontinuous archipelago populated by a racially and culturally diverse people. Did the "science" behind the SWS survey adjust sufficiently to this diversity and geographical breadth?
Who knows.
The SWS and other such "firms" will always insist that the science behind their "products" is sound. For that matter, anyone who issues an opinion will always claim that their own thinking faculties are sound.
[
Photo of girl in yellow courtesy
Dondi Tawatao via
Zimbio.com
.]