Among the talking points currently on the plates of the pundits here in the Philippines is the article published on Forbes by Jesse Colombo. He describes himself as "an economic analyst and anti-economic bubble activist who was recognized by the London Times for predicting the Global Financial Crisis. I am currently warning about growing bubbles in Canada, Australia, Nordic countries, China, emerging markets, Web 2.0 startups, U.S. higher education, and more. I believe that the popping of these bubbles will cause the next financial crisis."
Entitled "Here's why the Philippines' Economic Miracle is really a bubble in disguise", Colombo pointed out that the Philippine Economy is facing a credit bubble, a debt bubble, and a real estate bubble. Plus, he didn't fail to point out what really underpins the so-called "growth" of the Philippine economy: consumer spending, and hot money flowing into the stock market. As predicted, quite a few other analysts took issue with his column, collectively referred to as the "bubble deniers" and issued rebuttals. Consequently, Colombo published a reaction to their reactions entitled "Here's what the Philippine bubble deniers are getting wrong", wherein he answers the points they raised.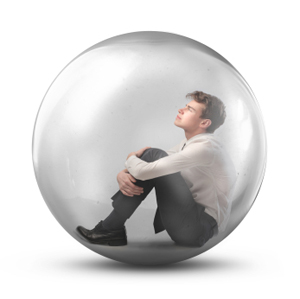 Even without wandering into the discussion of economic bubbles, one can readily observe in Filipino society that its inhabitants like to live in their own types of bubbles. And these bubbles that Filipinos are encased in are not light; they're dense casings that indefinitely keep Filipinos bogged down and destined to a life of mediocrity and dysfunction. Sad to say, they have turned Filipino society into a collection of bubbleheads.
Filipinos must be happy all the time.
Filipinos want to be in a sort of perpetual "party mode", and they want to have a good time all the time. If they're not too busy preparing for a fiesta, they're looking for one to join into. Many of them can be heard saying "good vibes, please" very often, and treat life as some sort of party.
As I mentioned before:
Ask a Filipino why they need feel-good moments and why they flash their trademark ngiting-aso (dog smile) as much as possible, and you will most likely get an answer like this: "It's a distraction from all the negative things happening in our country."
Unfortunately, this sort of happy-go-lucky and cavalier attitude towards life has led Filipinos to not take life too seriously. What is real is that life has its ups and downs, and that the downs cannot be overcome by pretending that they would rather not exist, or just wishing them away.
Unless Filipinos learn to be serious about being happy, and until they learn to face whatever ugly realities they have, they can never be truly and permanently happy. They will forever be stuck with temporary highs that leave them feeling like crap and not remembering a single thing afterwards.
Filipinos must not hear anything "negative".
As fellow blogger ChinoF has pointed out, the mindset of "stop being negative, be more positive" may actually accentuate the negative. Think of someone burying his/her head in the sand: the problems don't go away, they're still there. The lower you bury your head, the higher your ass sticks out.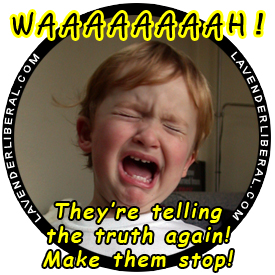 One of the most "negative" things to the Filipino is criticism. They don't take it very well. The hypersensitivity (what is termed as balat-sibuyas in the vernacular, onion-skinned in English) of Filipinos is world-renowned. To many Filipinos criticism is an attack on their person. They don't see it as a suggestion for improvement; rather, they see it as a perceived put-down on their sense of self-worth. Many are also unable to distinguish a criticism of the act from a personal attack. Why does everything have to be a perceived slight to Filipinos?
The Filipino has an overinflated ego, which leads him/her to think that he/she has a right to show-off and is better than he/she actually is. Filipinos also tend to have an inflated sense of self-importance. When you combine this with the hypersensitivity, the resulting mix is a recipe for chaos and disaster no matter from what angle you look at it. What is the most readily observed manifestation of this behavior? Filipinos don't like to follow rules. When they are called out on their errant behavior, they either play the "do you know who I am?" card or the crying, pleading victim. Either way, it's excruciating and cumbersome to deal with.
You've got to wonder what makes Filipino egos so fragile.
Filipinos have their Pinoy Pride, never mind that it is an empty kind.
Pinoy Pride is something the contributors to Get Real Philippines (yours truly included) have written extensively about. The main premise of Pinoy Pride is that Filipinos feel entitled to hitch on the success of individual Filipinos and thus extend it as an accomplishment of the entire Filipino people. To Pinoy Pridesters, individual Filipinos who succeed outside the Philippines do so because they have Filipino blood in them.
Sorry to burst the Filipinos' bubble, but things don't work that way. For example, Manny Pacquiao is a great boxer because he worked hard to become one. In Manny's case, that he is a Filipino is far less important to the rest of the world than the training and hard work he has put into the sport. Filipinos cannot ever expect someone to say that "Manny is a great boxer, therefore the Filipino people are great"; that just screams of a need for validation as a people. As has been said many times before, Filipinos claim to be inspired by the successes of victories such as Pacquiao's yet they fail to produce any REAL results of such inspiration. They consistently stop at "being inspired", at being in the perpetual bubble of being happy that I described above.
But tell that to Filipinos, and you've just said something "negative" to them. They take it pretty damn hard, which is just pathetic, if you ask me.
Filipinos' booming population is not a problem?
The bubble that many Filipinos seem to ignore is that of their unbridled population growth. Unfortunately, the Roman Catholic Church's hardline stance against population control is not helping in this regard. This population growth is already putting a strain on the amount of available livable space in the cities. Since it means more mouths to feed, it also means more strain on our limited supply of natural resources. Filipinos have been squandering the resources they've been given for the longest time, and yet they insist on being heavily dependent on imports and consumption. The manufacturing base, which will enable Filipinos to produce what it needs, when it needs it, and in the quantities it needs, is largely ignored here.
Sooner or later, something has got to give. And when it does, the aftermath will not be so rosy for Filipinos.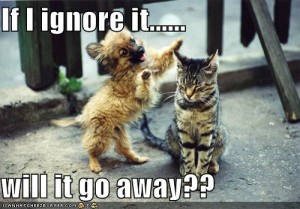 Can Filipinos be popped out of their fantasy bubbles? Where everything is fine and nothing "negative" exists? Yes they can, but time is running out fast. Sites like Get Real Philippines can serve to burst the bubbles of Filipinos who would rather live in a world where they don't have to face the ugly reality that they currently face. However, GRP can only show Filipinos other doors, other options apart from their current status quo; it is ultimately up to them to decide whether they will walk through.
It requires them to think. In their current bubble state of mind, that's not one thing they're inclined to do any time soon.
[Photo courtesy: Consistently Contradictory and Whispers from the Edge of the Rainforest]
А вы, друзья, как ни садитесь, все в музыканты не годитесь. – But you, my friends, however you sit, not all as musicians fit.