So what's the verdict guys and gals? Miss Universe runner-up Janine Tugonon, says it was really just an innocent exchange of Twitter direct messages (DMs) between her and Danny O'Donoghue (singer in Irish band The Script). Boyfriend (now ex-boyfriend) Jaypee Santos didn't think so. From his point of view, the mere act of communicating with Danny indicated Janine's interest in exploring a potential relationship.
So can texting, messaging, or chatting with other guys (or gals if you are into gals) while in a relationship with another be reasonably construed as straying from beyond the unspoken boundaries of a current monogamous relationship? Jaypee thinks so. Janine doesn't. Presumably that point of contention was what the argument that led to their eventual breakup was all about.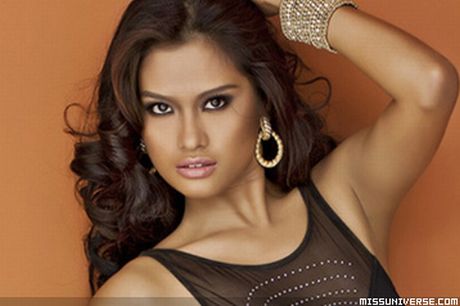 Funny though, Jaypee is now appealing to the public not to "take sides". Pretty gallant of him. It's the thing to do, considering that in my opinion, he may have been the one who overreacted over Janine's little text exchange with the rock star. And therein is the crux of it all. Danny is a rock star. I mean, how often do you get to exchange tweets with one? And Janine, after all, just recently earned her celebrity stripes. I'd imagine if I were in her shoes, I'd also need a bit of space to spread my wings. Set them free as Sting once screamed in an angstsy 1980s hit, Jaypee.
But hold on, the assumption at work here is that there is something going on between Janine and Danny. But is this really so? "Stop jumping into conclusions.. Nothing's going on!!!" Janine tweets. Well that settles it then, doesn't it? Of course one cannot reasonably expect Pinoy fandom to take people's words at face value. That's not how things work in the chattersphere. But Jaypee's solution is likelier to gain more traction. He believes in the power of prayer; "Trust lang kay Lord."
Ayus.
And that's how things get solved quickly. Maybe if Pinoy society mirrors its showbiz world more, perhaps its many issues will get solved a lot faster. Hey wait…
Seriously, Jaypee, boys don't cry. The best revenge is to succeed — not follow your ex around whining about how stories always have to have a "happy ending". That's just sad. Of course it hurts. But then we all know that where there is no pain, there is no gain.
[Photo courtesy ABS-CBN News.]
Frustrated artist doing geek for a living.