Everyone is busy today celebrating the enactment of the Philippines' landmark population control law — Republic Act 10354 or the "Reproductive Health" Law. Finally we can see a future where the country's meager economic output need be shared by (hopefully) a shrinking pool of people. But just a few hundred miles away in the tony land of Singapore, the problem is a bit different. The little city-state has too few people to enjoy its vast wealth.
The solution? Get more Singaporeans to have babies.
Singapore's Social Development Network (SDN) is a government agency that was set up in 1984 to do just that — encourage people in one of the world's most successful societies to breed.
Singapore seems to be succeeding at most things, except mating. For more than 25 years, the Singaporean government has tried to step in to get couples together to overturn the country's record-low fertility rates. Despite a slew of organized dances, wine tastings, and cruises, according to The New York Times, they have been some of the country's least successful social engineering programs.

This summer, former Prime Minister Lee Kuan Yew spoke publicly to emphasize again the urgent need for Singaporeans to have babies, warning that the country will "fold up" if couples continue to opt out of being parents. According to his statement, 31 percent of women and 41 percent of men are not having children.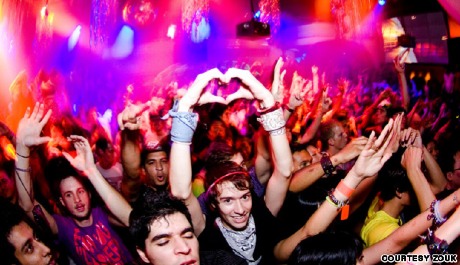 [Photo courtesy CNN Travel.]
I find it quite ironic that tiny Singapore struggles with such a First World problem as a shrinking population while just a three-hour flight away looms the Philippines and its 100-million strong rapidly-multiplying population. I'm not too familiar with Singaporean immigration law so I do wonder, given what seem to be complementary challenges, if Singaporeans would be willing to tap the Philippines' vast pool of hopelessly romantic young men and women.
Personally, I don't think I'd like to date men from a society that requires government agencies to coach them on how to romance the ladies. But that's just me of course. I don't think I'm representative of the larger demographic of Filipino women angling for a happy foreign ending to their less option-rich bachelorette days.
Sometimes I do wonder if more choices does actually make one happier. Depends of course on how one defines happiness. For Singaporeans, it seems happiness is getting what you want: the affluent single life that extends well into one's 30s. For the average Filipino happiness necessarily lies at the end of the small handful of paths he or she is able to take. Perhaps happiness is simpler for Filipinos — wanting what one gets.
Frustrated artist doing geek for a living.