You can easily tell that Filipinos aren't a very reflective people. Go to any public place — a mall, a department store, a train station — or take a ride in a public utility vehicle like a bus or jeepney and chances are your senses will be assaulted by loud monotonously-throbbing music punctuated by tacky vocals.
Why does every public space in the Philippines have to be so, well, disco-like??
"Vacuous" as boss Benign0 terms it.
SUPPORT INDEPENDENT SOCIAL COMMENTARY!
Subscribe to our Substack community GRP Insider to receive by email our in-depth free weekly newsletter. Opt into a paid subscription and you'll get premium insider briefs and insights from us daily.
Subscribe to our Substack newsletter, GRP Insider!
Learn more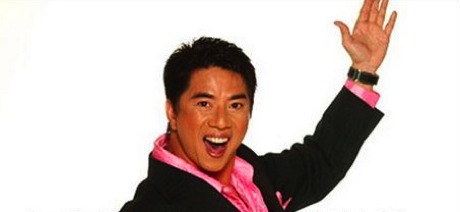 I'm really not quite sure whether loud thumping music is a reflection of the vacuousness of Filipino minds or if the vacuousness of Filipino minds is its outcome. Do malls, perhaps, play loud music incessantly to dull thinking and make Filipinos more vulnerable to the power of suggestion?
Here, listen to this loud music. And while you're at it, check out the low prices of these inferior products on display.
Or more ominously…
Here, listen to this loud music and check out the babes gyrating to it on stage. And while you're at it, remember to vote for Risa Hontiveros.
Hey that's just a hypothetical example of a suggestive message, ok ma'am Risa? 😉
Actually, this article was inspired by Benign0's previous post on the pomp and pageantry surrounding the canonization of St. Pedro Calungsod and the promotion of Bishop Tagle to Cardinal. When I read it, it suddenly hit me — Filipinos are easily distracted. It explains why on one moment they'd be up in arms over the latest outrage fad and, on the next, they'd suddenly move on fists pumping in the air to the next noisy "issue". It explains why a million-strong mob illegally kicked Erap out of Malacañang in 2001 and why, in 2010 the same man almost became the next president of the Philippines.
Put on a little bit of music, crank up the volume and issue a bit of encouragement…
Sayaw Pinoy, sayaw…
…and the next circus is on.
Contrary to popular belief, Filipinos are an easy people to govern. You just need to be all showbiz. And that is where my next epiphany hit me…
Kaya pala "Showbiz Government"!
The mighty Showbiz Government Facebook page (in excess of 28,000 followers as of this writing) seem to make this whole simple point of what the Philippines and its government is all about. We really are just one big disco nation — loud music sponsored by the public service playing all day and we all mindlessly dancing to its beat and humming to its tune while the really important issues simply fly way over our heads.
I must say, after spending a couple of years just being a mere follower and lurker in the wondrous ecosystem that is the GRP Universe, it is only now — as a writer — that I am beginning to connect the dots, the dots being the various terms and phrases I repeatedly see in the different articles I've been reading here…
– vacuous
– Sayaw Pinoy, sayaw
– outrage fad
– Showbiz Government
– Platform Plez
– irony
– Da Pinoy condition
…among others.
To me, these words and phrases just used to be no more than colorful metaphors and descriptive devices that added that unique spicy flavor to GRP articles. But now they have become components of a beautiful mental picture that has formed in my mind of that Pinoy Condition various writers here often mention.
I can see clearly now, the rain is gone,
I can see all obstacles in my way
Gone are the dark clouds that had me blind
It's gonna be a bright (bright), bright (bright)
Sun-Shiny day.
Johnny Nash "I Can See Clearly Now"
(Theme song from the film Cool Runnings)
I wish Filipinos will sing this song and take its lyrics to heart instead of simply dancing to the beat of the mind-clouding music our retailers and politicians shove down our ear canals.
Frustrated artist doing geek for a living.