Personally, I am not that big on superstitions. Some people tell me not to put my school bag on the floor, or else I'll become dumb or something, but I hardly pay attention. After all, my school bag is always on the floor during classes, anyway. Occasionally, some folks will warn me against trimming my nails in the evening or I'll attract bad luck, but I still do anyway. Sometimes, they will warn me against leaving the house at Friday the 13th, but I see the date as nothing more than an ordinary day. I've encountered lots of superstitions from different people in the course of my existence, but the most striking one must be the so-called Law of Karma.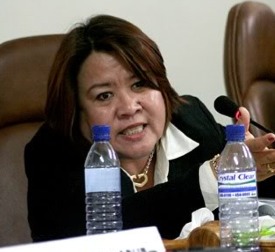 No offense to those who fully believe in the law (and I have no problems with those who believe it), but I've yet to encounter a foolproof scientific study that confirms the existence of such a law. Sure, every now and then bad people eventually receive what they deserve, but the results favorable to the Law of Karma are offset by bad things unfairly happening to good people or good things happening to jerks. And in order for a scientific theory to remain accepted, a counter-instance that defies the said theory must not exist.
Still, despite my skepticism regarding the scientific validity of karma, I adapt it as a major component of my moral compass; some sort of a motivation to do good stuff to others. And it often works for me and other people, so I'm quite fine with the way things are.
For another person though, it would seem nature's justice system isn't treating her well. Look no further than the embattled Justice Secretary Leila de Lima facing the possibility of exclusion from the Chief Justice selection process. For lack of a better word (or perhaps, this is the best word), it would seem that karma has finally caught on Malacañang's most prominent brats.
You might remember de Lima as one of president Noynoy Aquino's most trusted cronies, whining and complaining like a spoiled child about the prospects of working as the chief magistrate of the Supreme Court. Recalling some of her past statements:
Justice Secretary Leila De Lima said she was not "personally interested" in the Chief Justice position but said she would have to think on her options.

"Although, I can always adjust to any environment or atmosphere. I can be professional. Pero doon ako nag-aalangan and whether at this point I'm ready to head such a crucial institution such as the Supreme Court," she said, but added that she would also talk to President Aquino about it.
And so the days passed when de Lima's refusal to become Chief Justice, and then it was as if the world turned upside-down.
Following the controversies generated by Corona's removal from office last month, De Lima said "what the judiciary needs is an effective and trusted leader capable of transforming the institution into a citadel of hope."

"That, to me, is the call of the times," she said. "I sincerely believe that, at the minimum, I have my character and resolve as a person, and my track record and passion as a public servant, to offer for such a crucial and revered post."
Like magic, de Lima is suddenly craving for the top job, which would make you really doubt the sincerity of her past sentiments about being Chief Justice. But wait—do I see this particular phrase in her speech?
"I have my character and resolve as a person, and my track record—"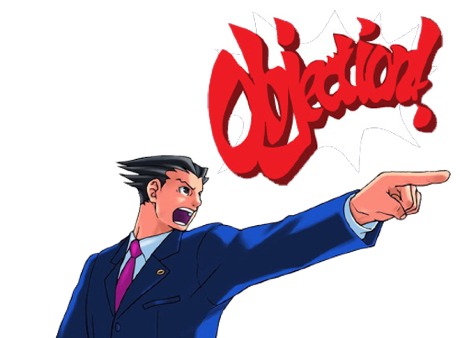 Hold it right there. As it turns out, de Lima's track record isn't as clean and brag-worthy as it seems. And this might cost her the coveted SC position.
The ghost of ousted Chief Justice Renato Corona haunts the reputed front-runner for the vacant position.

Justice Secretary Leila de Lima has told the Judicial and Bar Council (JBC) it will be unfair to exclude her from the short list of three candidates for the next Chief Justice on the basis of a disbarment case against her.

(Source: Link)
As some people would say, you can never outrun the past. She's had her fill of persecuting the ex-Chief Justice Renato Corona behind and in front of the cameras. She's had her share of publicity and image-building. But now, it would seem, is her turn to take some of the heat and take responsibility for her actions like a man… figuratively.
Apparently, one of the guidelines of the Judicial and Bar Council (JBC) in selecting the short list for the Chief Justice candidates (to be chosen by your beloved president) is that the lucky aspirants should have zero pending or regular administrative cases filed against them in the time of their nomination.
Sec.  5. Disqualification.-  The following are disqualified from being nominated for appointment to any judicial post or as Ombudsman or Deputy Ombudsman:

1.  Those with pending criminal or regular administrative cases;

2.  Those with pending criminal cases in foreign courts or tribunals; and 3.  Those who have been convicted in any criminal case; or in an administrative case, where the penalty imposed is at least a fine of more than P10,000, unless he has been granted judicial clemency.

(Source: Link)
De Lima has fallen short of this requirement.
The Justice Secretary, as of this writing, is accused of violating the lawyers' code of conduct when she bashed Renato Corona here and there during his impeachment trial, putting her at risk of losing her chance of nabbing the job of Chief Justice. Now with a major change of heart, de Lima swiftly proceeded to contesting the judgment of the JBC.
During her interview before the JBC last Tuesday, De Lima disagreed with Peralta's view that in accordance with "practice," the preliminary determination of merit by the IBP applies only to disbarment complaints filed directly with it and not cases referred to it by the Court.

"With all due respect, legal action cannot be based on mere 'practice,' as such does not satisfy the demands of justice and fair play; it can only be based on law and rules," she said.
I must admit that what de Lima said about legal action only being based on law and rules is rich, coming from her. Anyway, de Lima expounded on her counter-argument, raising the issue of whether her case is already deemed meritorious and so, eligible to be called a legit case against her.
De Lima explained that the mere referral of her case to the IBP did not mean that the Court had already found the complaint meritorious. She noted that the cases against her were filed by other persons.

Since the complaint was referred to the IBP, De Lima said the Court only ruled that the case was "meritorious for further proceedings" but left it to the IBP to determine if the complaint itself was meritorious. This meant there was no pending complaint against her to speak of since the IBP has not initiated any proceedings on the case, she added."
To add, she also emphasized the supposedly political nature of the administrative complaint filed against her.
The Secretary reiterated her earlier stand that the complaints against her pertained to the performance of her official duty as an alter ego of the President and enjoyed a "strong" presumption of regularity. Thus, she added, the complaints were political in nature.
Finally, de Lima used the classic blame game to shift the sin to the justice system for solving things too long.
De Lima also repeated that it was not her fault the disbarment complaints against her have not been resolved by the time the JBC comes out with a shortlist. She said it was nearly half a year later that the complaint against her was referred to the IBP.
I do not claim to be an expert on law, but I admit I have a couple of problems with de Lima's soporifically lengthy argument. First, while the intention behind the complaint filed against de Lima is beyond me, I do know that issues about lawyer conduct aren't exactly political.
CANON 8 – A LAWYER SHALL CONDUCT HIMSELF WITH COURTESY, FAIRNESS AND CANDOR TOWARDS HIS PROFESSIONAL COLLEAGUES, AND SHALL AVOID HARASSING TACTICS AGAINST OPPOSING COUNSEL.

Rule 8.01 – A lawyer shall not, in his professional dealings, use language which is abusive, offensive or otherwise improper.

(Source: Link)
And we all know about those snide remarks de Lima issued against the embattled Corona during his biggest ordeal. As far as the code of conduct is concerned, this particular complaint against de Lima is not totally devoid of merit.
And now that we are on the topic of merit, I find it highly suspicious that de Lima only talks about the merit of the said complaint. She keeps explaining that just because the Court ruled that the case is "meritorious for further proceedings" doesn't make the case itself meritorious. Of course, this is assuming that what de Lima said is true. But even if you assume such thing, there is the issue of the existence of a pending complaint that can invalidate an aspirant's eligibility for the position of Chief Justice. What does "pending" mean?
If something such as a legal procedure is pending, it is waiting to be dealt with or settled. 

(Source: Link)
De Lima said that since the IBP allegedly hasn't begun proceedings for the complaint, then there is no pending complaint to begin with. But what becomes of the existence of the said administrative complaint when its nature is also "waiting for judgment?" What do you call it; a pre-pending complaint? Following de Lima's logic, it would appear that filing a complaint might not be a legal procedure after all, since it is not covered by any legal proceedings.
But then, according to her, the Court ruled that the case is "meritorious for further proceedings." Does this mean that the proceedings for the case as a whole have already begun, and that the case is eligible for further scrutiny? Then, won't that mean that the complaint is already pending by her own line of reasoning?
Finally, suppose that the IBP has ruled the complaint itself as "meritorious." Would it still be a pending complaint, or a regular complaint? Remember that a pending complaint is an unresolved case. Does this mean that there is a pending pending complaint? De Lima has not explained this part quite clearly, which is weird for someone avidly defending her privilege of being a nominee for Chief Justice.
In any case, this argument of hers might spark a little debate on how complaints really work. Also, in any case, de Lima has finally had a taste of what it feels like to have a hard time with the law, which she so nonchalantly defied all these years, defying TROs and all.
Then again, maybe through PNoy, or even divine intervention, de Lima will still get the job in the end. Maybe, according to GRP writer Ben Kritz, de Lima being elected as Chief Justice might even be the lesser evil, given how screwed up the judicial elections are already.
But still, it's times like this that I wish the Law of Karma is absolutely real.