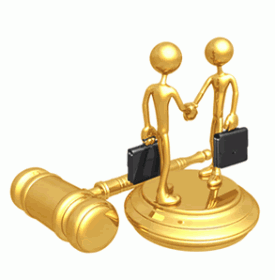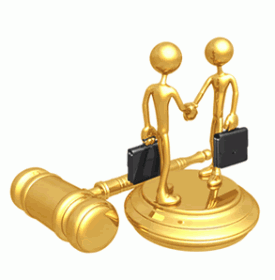 Partisan social news network Rappler recently published an article, narrating the local businessmen's joy over Renato Corona's conviction in his impeachment trial.
Businessmen lauded the results of the over 4-month-long impeachment trial of former Supreme Court Chief Justice Renato Corona that was sealed by a 20-3 votes of senator judges on Tuesday, May 29.

"Our country has taken another major step in the challenging road to political maturity," said the Makati Business Club in a statement.

(Source: Link)
Furthermore, the Makati Business Club (MBC) issued the following statement:
SUPPORT INDEPENDENT SOCIAL COMMENTARY!
Subscribe to our Substack community GRP Insider to receive by email our in-depth free weekly newsletter. Opt into a paid subscription and you'll get premium insider briefs and insights from us daily.
Subscribe to our Substack newsletter, GRP Insider!
Learn more
"The bar of integrity and moral fitness for the top magistrate of our country's judicial system must necessarily be set at the highest levels. Thus, we hold the outcome of this impeachment trial as a triumph of our democracy's system of checks and balances," stressed the business group, which supported the good governance theme of the Aquino government.
Here we have a bunch of entrepreneurs with very close ties with the government, and so such a flowery statement praising PNoy's efforts is to be expected from them. The MBC itself admits its intimate link with the folks in charge in its website:
During the snap elections in 1986, the first campaign speeches by both candidate Cory Aquino and incumbent president Ferdinand Marcos were delivered before the MBC on January 6th and 21st, respectively. These were landmark events in their time. Later on, Cory Aquino would return to address the MBC as President of the Republic. In 1991, we were to repeat this scenario with all seven presidential candidates addressing the MBC in successive meetings. Later on, Fidel V. Ramos would return in 1992 to address the MBC as President of the Republic.

(Source: Link)
And yes, the esteemed president Noynoy Aquino is no exception.
Moving on, business tycoon Manuel V. Pangilinan issued a statement in corroboration with that of the MBC, claiming that the results of the impeachment trial were "momentous."
Manuel V. Pangilinan, one of the most influential businessmen in the country, said the impeachment trial of Supreme Court Chief Justice Renato Corona is a "momentous" event for the country.

(Source: Link)
He also raised the alleged concern of foreign investors over due process in Corona's impeachment trial. Pangilinan went so far as to say that "more important than the decision is the process." What's interesting however, is what he said with regards to how he described the entirety of the impeachment trial.
He added that the experience had been truly Filipino.

"It's been conducted fairly, properly. There were high points and low points in the course of the hearing. There was drama and more drama in the course of the hearings," he said.

"It was typical Filipino," he quipped.
Oh yes, I certainly agree that the trial was conducted in a very Filipino way, but for a decidedly different reason; this insatiable need of many Filipinos for some drama, for some "us versus them" soap operas, and for someone whom they can ridicule. As to the trial having been conducted fairly and properly? Nothing can be further from the truth.
Authors of GR Post have penned several articles exposing the blatant incompetence of the prosecution, as well as its disregard for the rule of law, all of which may be searched for perusal in this website. Furthermore, Senate President Juan Ponce Enrile himself condemned the monumental mess-ups of the prosecutors in the duration of the impeachment trial.
Now, I'd like MVP to tell the people once more that this zarzuela-esque impeachment trial was conducted fairly and properly.
Meanwhile, addressing MVP's judgment about the trial being "momentous" and the prevailing view regarding the effects of Corona's conviction to economic prosperity:
The results will have a positive effect on the economy, noted Nisha Alicer, Head Analyst for DA Market Securities, Inc.

"Both local and foreign funds will perceive the results of impeachment trial as favorable for a country in pursuit of good governance as a basis of good economics," she said in a statement.
Nothing can be more simplistic. Truly, this speaks clearly of the curious tendency of many Filipinos to rely on social dei ex machina to conveniently explain away their problems.
Business is not just about the conviction of a random victim of a vindictive administration. In fact, it is hardly about it; business is primarily about actually creating a healthy, lively business environment to attract real investors and entrepreneurs. To merely state that Corona's conviction will mean favourable business conditions is highly deceptive, as it diverts attention from more pressing matters, like the ever-present dilemma of lack of jobs resulting to constant unemployment.
And then we have the ever-problematic plan of empowering the manufacturing industry in the Philippines given certain commercial bottlenecks, as well as the questionable telecommunications services that muddle the certainty of securing investment and businesses. By inflating the significance of the impeachment trial to economic progress, MVP and the MBC somehow oversimplified the way economics really work.
Indeed, Rappler was generous enough to include San Miguel Corp. head Ramon Ang's dissenting opinion:
"None of the investors or business partners have ever even asked me or talked to me about it for their investments or business ventures. Meaning, it's not important to them," Ang shared at the annual stockholders meeting of the group's unit, San Miguel Brewery.
Realistically speaking, we Filipinos should know better than correlating an impeachment trial to an economically brighter Philippines. We must be observant enough to discern that it takes far more than a bunch of witch-hunts and power games to attract business, create jobs, and ultimately, to bring our economy upwards. Get real.