I hate Facebook's new timeline thingy. Back in the early days, Facebook delivered a clean and light user experience. Its pages loaded straight away and you could scroll up and down the page smoothly within a fraction of a second of its key elements appearing. With the new user interface (UI), the experience is completely different. Whenever you access one of its pages, Facebook now behaves like a newly powered-up Microsoft Windows machine. Even if a Facebook page appears to have fully loaded onto your browser, a bustle of activity continues behind the scenes. Scripts and other applets loading and configuring themselves compete with resources that could've been directed to keeping the user happy. In the few seconds while all that is happening, the page jerks up and down the screen while elements load and the scrollbar remains virtually inoperable until things settle down.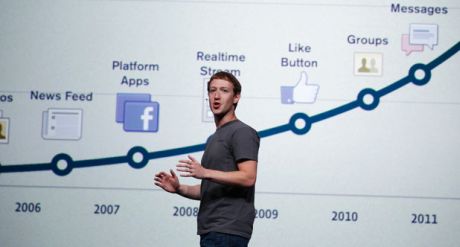 [Photo courtesy TechClarify.com.]
Within the period Facebook convulses as it scrambles to load what now looks to be its over-engineered user interface, its users are most at risk of clicking on the wrong element. Items may be "Liked" unintentionally, spam links may be clicked on, "Add Friend" requests may be sent. The potential for personal social catastrophe is unspeakable.
It was really the concept of a news feed that made Facebook and its cousin Twitter so appealing. A one-dimensional linear feed made intuitive sense to the average information-overloaded 21st Century Net warrior. We haven't really evolved much in the last 5,000 years. We still prefer chronologically-organised narratives where the earlier bit of information precedes the later bit. We read our stories from beginning to end and in plots where there are parallel streams of events, we rely on the skill of the story-teller to organise them to suit our one-dimensional faculties for absorbing narrative.
The irony is in how Facebook's old "news feed" is now pitched as a "timeline". It is anything but a line. The new timeline interface forces users — after enduring the first few seconds of visial convulsions following a page request — to scan left to right to left to right as she navigates down said line. Trivial, perhaps, but multiply that little inconvenience by the hundreds of page requests the average user may demand of Facebook per day and you get the aggregate effect: an increased risk of Facebook fatigue.
MySpace suffered a similar fate. The average social networker's aesthetic taste cannot be trusted. Yet MySpace provided its users a free-for-all platform to render an unfettered "expression" of their individuality so much so that its pages became halls of tackiness. I still recall the exodus to the controlled no-frills environment of Facebook back in the mid 00s. The emphasis was on connecting rather than grandstanding. The change could be likened to the sublime experience of savouring that new car smell for the first time after trading in your 20-year-old clunker.
Clunking along is what can now describe the new Facebook interface. Seems like we are due for the next trade-in soon.
benign0 is the Webmaster of GetRealPhilippines.com.