In his Manila Times column today, former Ambassador Bobi Tiglao handily sums up the challenge the Opposition need to step up to in order to "whittle away" (in the words of The Noted One) the enormous lead of administration presidential candidate Bongbong Marcos. How to make the dumb Yellowtard presidential candidate appear smart? That is the million-dollar question.
It's time Robredo pull the biggest feat of transformation of her career. She has, after all, gone through many wardrobe changes over the last several years and the time has come for the fat lady to sing (pardon the pun).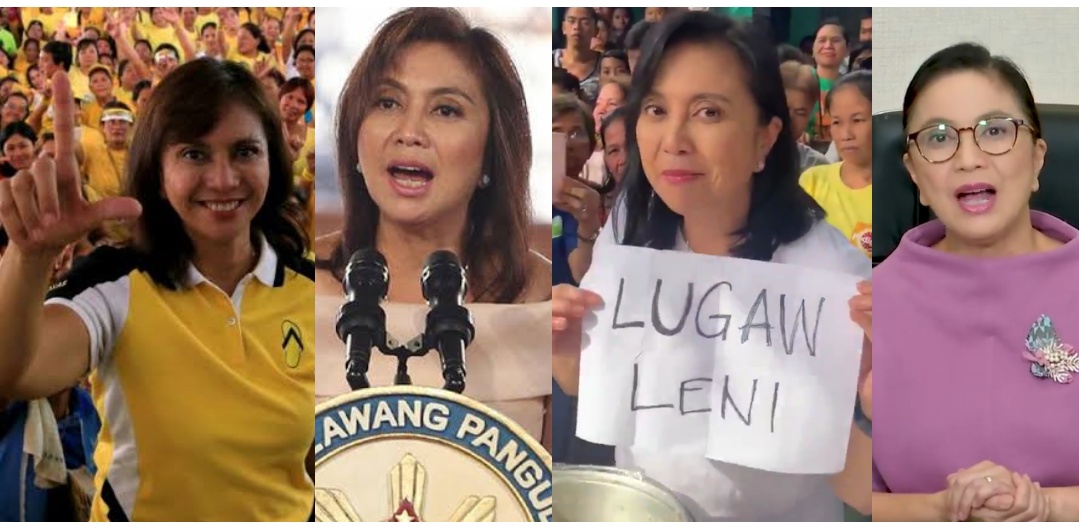 To be fair, erasing the Dumb from her personal brand will be a monumental challenge, specially over such tight time frames. This is, after all, a perception that was many years in the making. There is no need to go into the detail to grasp the vast foundation of dumbness upon which the Robredo brand had been propped. Fundamental to all this is Robredo's inability to string together a statement in straight English. This trait alone is the single biggest indicator of just how dismal her cognitive faculties are.
It gets worse. Robredo is surrounded by stupid people. This is evident in the incoherence and downright kabaduyan (campiness) of her campaign. To begin with, Robredo was dumb enough to allow a motley group of supporters to cobble together a "grassroots" campaign for her. One wonders if it was plain laziness to fail to step up to the role of Chief Architect of one's own campaign or just a bad case of a total lack of vision or, at least some imagination, to apply to the craft of strategic planning. Whatever it is that was behind this massive failure of leadership, it is clear that Robredo oversaw an astounding amateurish desperate trial-and-error campaign management fiasco. That, folks, was dumb.
How then can DUMB be fixed in three months? Even if the Yellowtards had an infinite bucket of money to throw at this challenge, it is hard to imagine how such an untenable problem could be solved. No, it is not just untenable, it is an intractable problem. Perhaps if we translate that latter word to Tagalog, Robredo and her Yellowtard followers will be better able to grasp just what a big problem this is: hindi magkandaugaga. Plain and simple, there's just no solution that adds up to solving the problem of just how stuck the dumb perception is to the Robredo political brand.
What then? How does one proceed from here? That's a difficult question — probably a good one the next presidentiables interviewer should add to her list of questions to ask Robredo. There are a couple of guiding principles for a good interviewer — one who has the balls to ask those questions — to keep in mind when listening to Robredo explain what she plans to do in the remaining three months of the campaign:
(1) Insanity is doing the same thing over and over again and expecting different results.
(2) You cannot solve a problem using the same thinking that created it.
Does it take a "Peabody Award" or a Nobel "Peace Prize" to ask the right questions when interviewing politicians on a desperate campaign trail? Absolutely not.
benign0 is the Webmaster of GetRealPhilippines.com.