So this person Gwyneth Chua is, it seems, the latest bozo who is a victim of their own careless social media behaviour. Chua seems to have been literally caught on camera on a night out with friends when she should have been in quarantine after having just flown in from the United States. According to a Business Mirror report, the Department of Tourism (DOT) refered to "screen captures of TikTok videos of Chua and her friends" citing these as evidence of her offense.
Filipinos are understandably hopping mad considering she and some of her companions that night have since tested positive for COVID-19. Netizens have since gone on their all-too-familiar "cancellation" spree and Opposition "influencers" are citing this as further evidence of the corruption that supposedly proliferated and worsened under the watch of President Rodrigo Duterte. Many are huffing and puffing outraged that just as things were "getting back to normal" along comes this "privileged" chick who went out and ruined it all.
SUPPORT INDEPENDENT SOCIAL COMMENTARY!
Subscribe to our Substack community GRP Insider to receive by email our in-depth free weekly newsletter. Opt into a paid subscription and you'll get premium insider briefs and insights from us daily.
Subscribe to our Substack newsletter, GRP Insider!
Learn more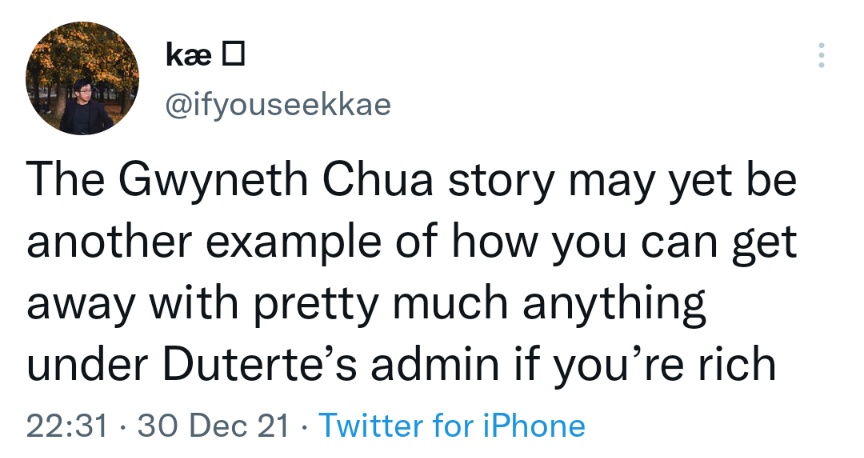 It is interesting that, for some reason, it is members of the Opposition — particularly partisans associated with Leni Robredo's Yellowtard bloc within it — that account for much of the shrill online vitriol being thrown at Chua. Could it be that this is further evidence of the sorts of vindictive and hateful characters that tend to gravitate to the Yellowtard cause? Indeed, many Yellowtards are even threatening violence against her.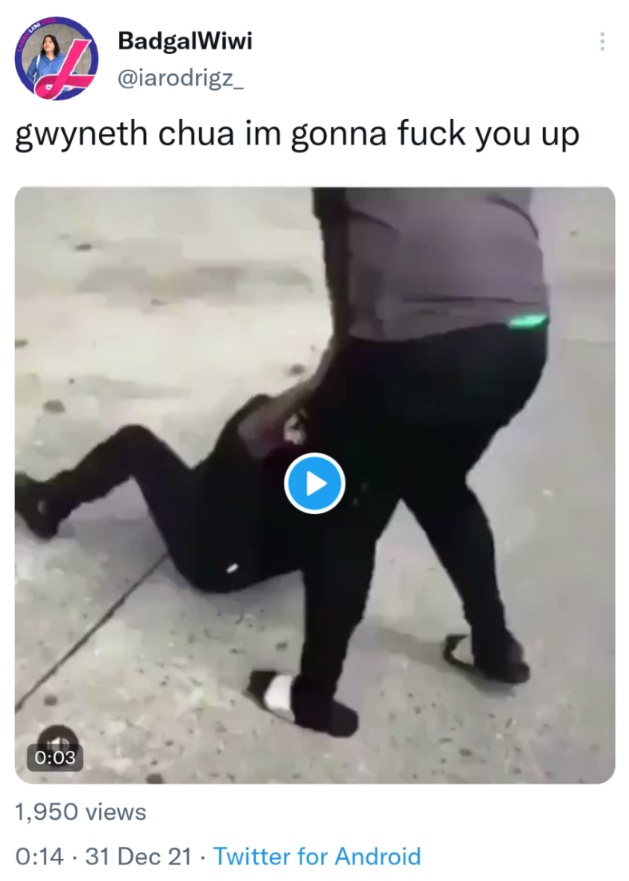 In truth, there is very little evidence to suggest that Chua is the only person singularly accountable for the surge in cases currently being recorded or that she is responsible for bringing the Omicron variant into the Philippines. Nonetheless, the Yellowtards are putting her up as the whipping girl to which they could direct all of their angst — angst, perhaps, that manifests not just their anxiety over a pandemic they are powerless against but also frustration over the failed campaign of their political camp.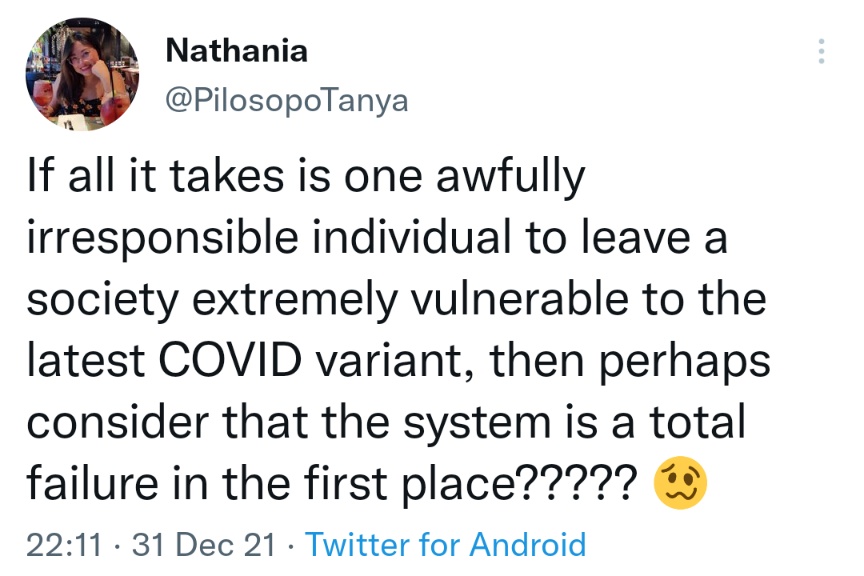 The intensity of the vilification only leads one to ask: Why don't the Yellowtards express the same outrage over jeepney drivers and operators who routinely endanger the lives of millions of Filipinos because of their reckless driving and substandard maintenance practices? Perhaps they are given free passes just because they are "poor" and coddled by communists. Or they are just plain being selective considering what is at stake in these coming elections.
benign0 is the Webmaster of GetRealPhilippines.com.