Just when you think the campaign of Opposition "leader" Leni Robredo couldn't sink any lower, this tweet posted by the "official Twitter account of the democratic socialist Akbayan" exhibits yet another astounding example of just how dishonest the Yellowtard campaign really is.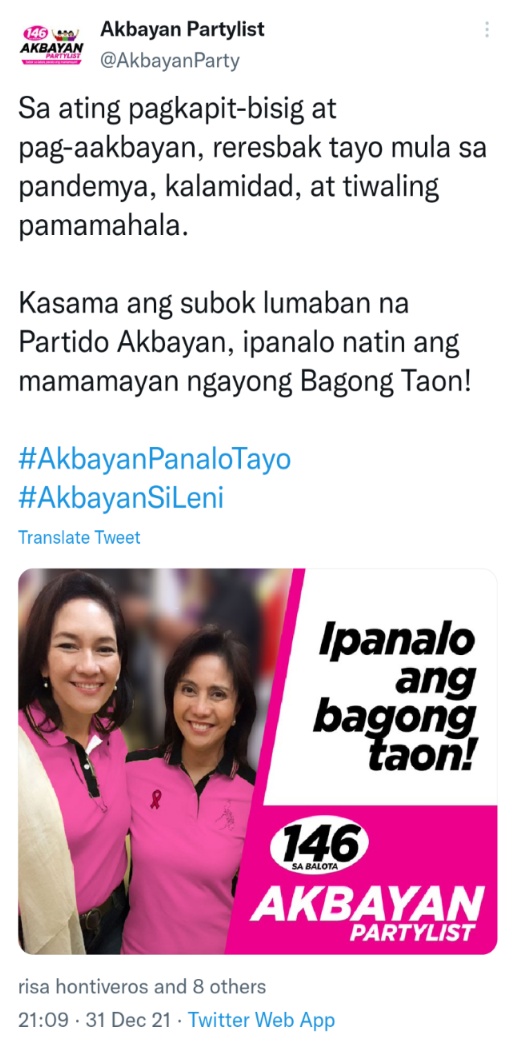 The above photo shows what is clearly an old photo of Risa Hontiveros and a much thinner Leni Robredo that was taken back in 2015. Both were originally wearing yellow and, at the time, on the campaign trail for the 2016 elections. This tweet from October 2015 shows the same image used back then but with its original colours.
SUPPORT INDEPENDENT SOCIAL COMMENTARY!
Subscribe to our Substack community GRP Insider to receive by email our in-depth free weekly newsletter. Opt into a paid subscription and you'll get premium insider briefs and insights from us daily.
Subscribe to our Substack newsletter, GRP Insider!
Learn more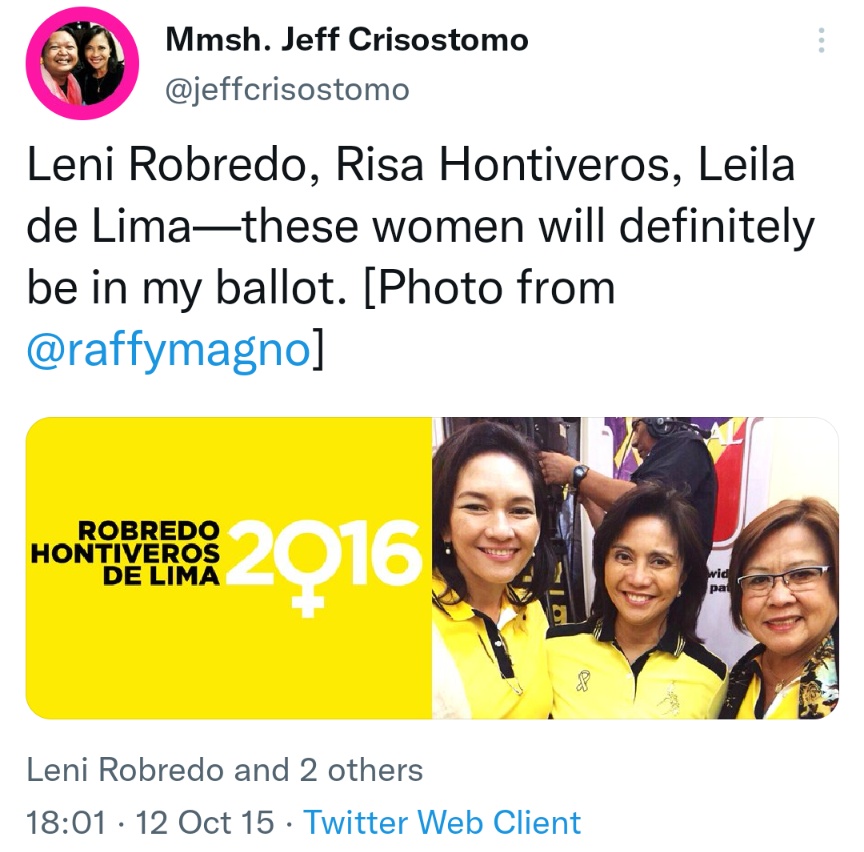 The whole trouble with the Yellowtards is that they are all optics with very little substance to back their form. This is evident in how they think they can simply change their political colours and mask the the now-discredited narrative that was the Yellowtard ideology of "martyred heroes" that once dominated mainstream Philippine politics. This latest stunt proves that their platform (if it can even be called that) is to insult the intelligence of Filipino voters and not much else.
Shame on the Yellowtards! Filipinos deserve better than an Opposition that resorts to doshonest means to mask a "movement" that is utterly bankrupt of substance.
benign0 is the Webmaster of GetRealPhilippines.com.