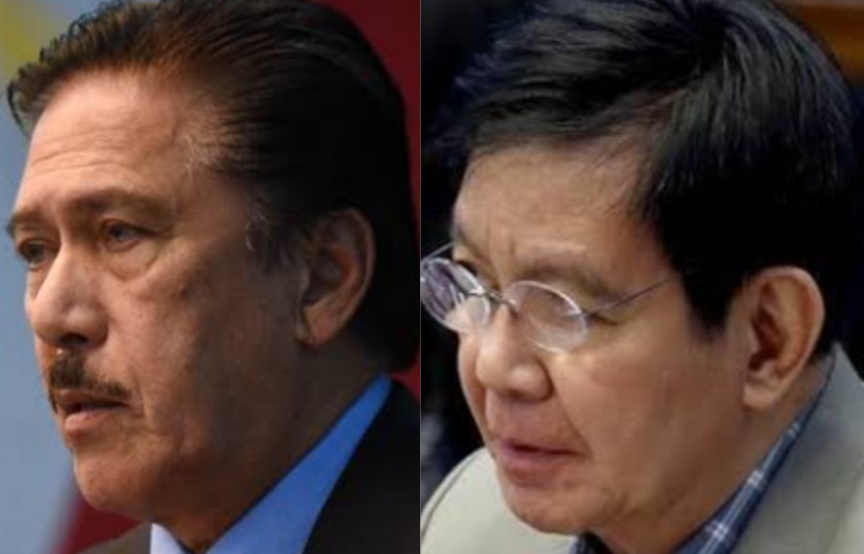 Analysts are pointing out that the high — some describe it as "near perfect" — 88 percent awareness rating Davao City Mayor Inday Sara Duterte registered in a recent survey needs to be regarded within the context of voter acceptability. In the case of Manila Mayor Isko Moreno who has a lower awareness score of 37 percent, he is showing in the survey as being potentially able to attract the vote of 54 percent of respondents (higher than his awareness score). Duterte, in contrast registered a voter acceptance rating of only 38 percent.
This is the voter conversion challenge. I wouldn't read too much into this at this stage because we still have a bit to go before the election in May 2022. A lot of things can happen between now and then. Isko's image has been established and burnished on social media. His track record as Mayor is only three years. Recall, in the lead up to the 2016 election, presidency was the last thing on then Mayor Rodrigo Duterte's mind but when he decided to run, he put together a powerful and coherent strategy that appealed to voters. Still it wasn't a slamdunk, so to speak. He was up against the formidable machinery of the administration which included government resources at their disposal. He didn't even have a political party to begin with. No senatorial slate either. He had little support at the local government unit (LGU) level. But no political operator accounted for the impact of social media which Nic Gabunada exploited to the hilt, particularly the OFW vote. Tapang at Malasakit and Change is Coming became buzz phrases. What was thought of before as conduct unbecoming of a presidential candidate became the norm. Putangina talagang papatayin ko kayo.
Duterte showed his mettle in the debates as well. Isko can claim he is a harbinger of a kinder and gentler Duterte but his weakness lies in shortfall on intellectual chops. Duterte played the role of dumb hillbilly from the province perfectly. But inside that mind of his was his true nature; cold, calculating, probably even diabolical. He knew which buttons to press and how to best communicate with his audience. There is a bit of natural enmity between the Tagalogs and the Bisayas. Isko's best shot at victory is bagging the National Capital Region (NCR) and balance Luzon. But there is the Ping Lacson – Tito Sotto tandem standing in his way. Ping has more experience and a track record to show for it. He can also step into the role of a kinder and gentler Duterte but with the same iron-fist.
Isko also does not have a running mate yet. A natural would be Grace Poe. It would be the Fernando Poe Jr (FPJ) fanbase against the Dabarkads of Eat Bulaga. That's a good match-up. The question is, is Grace Poe willing to run? She's on her second and last term in the Senate. If she loses, she can still serve out her term. If she wins, she's the second highest elected official of the land. Would the risk be worth it? The Nationalist People's Coalition (NPC) also has a formidable political machinery at the local level. It also has the most number of returning Senators. If Lacson-Sotto makes it, it would already have a base to build on in both houses of Congress. What is definite is Isko will also have the support of leftist-militant groups. This can work both for and against him. This isn't 2016 when Grace Poe ran with the Left on her side. Duterte has disrupted that narrative as well.
This is why data analytics will play a crucial role in this election cycle. Voter sentiment is the key to victory. The technology is there to collect, crunch and analyze data. Candidates should harness the full potential of this advantage. It's still my opinion that Lacson-Sotto can pose the biggest challenge to the administration provided they run their campaign right.
Cook wide reader political crackpot music afficionado old soul out-of-the box thinker aspiring writer tech geek gearhead