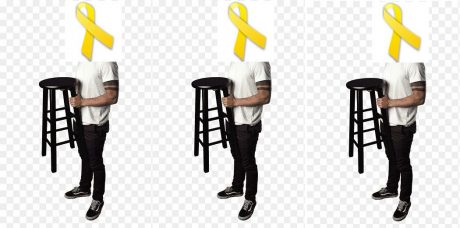 The way the Duterte-Aquino "Achievement War" rolled a while back demonstrates the intellectual bankruptcy of political discourse in the country. Although I would hammer the Aquino side more, I maintain the point I made in my earlier article "Positive should never be used to cover the Negative Up" that achievements by politicians are not a get-out-of-jail-free card.
Both sides are throwing out achievement lists to try and show that their president is better. If you ask me, I'd trust Ben Kritz's article that compares the two sides based on quality over quantity, giving the Duterte side a little advantage. But for me, no matter the achievements, corruption or any huge mistake will soil any record. Political leaders should be punished accordingly for those, or at least should not be heaped with high praises.
But here's why I would hammer the Aquino side more: the Yellow side is more cultic. In my article on GRPSupport, BS Aquino Fandom reflects Starstruck Ignoramusness and Wokeness, I showed how the blindness of Aquino supporters continues to this day. They continue to insist that BS Aquino is an unblemished, faultless saint, even if so many lucid moments of callousness and in-your-face disrespect of others were recorded.
Opposition keeps harping on Duterte, or even Arroyo and other presidents, as evil (it's obvious that they consider anyone not on their side as evil). On Duterte, they keep parroting the kwentong barbero (barber shop gossip) that he maintains a secret hit squad from his days as mayor, never mind that this cannot be tried in court without any proof (Let me also reemphasize that Aquino himself likely had his own private goon squad and may have ordered hits, as I mentioned in my GRPSupport article). Just that contrast, the Aquino fandom insists, justifies preferring Aquino over any other to the point of worshipping him.
I think Aquino worship is already the sign of a mental disorder, since people are willingly blinding their eyes to obvious signs. You may call Duterte worship like it, but I think Duterte was different in that he never pretended to be the good guy. The Aquino side was the devil who takes the guise of an angel.
But as I said, the problem with Filipinos is how they treat leaders as silver bullets. They think, choose the right leader for the job, the "born leader," or the clean, faultless leader. The truth is, no such person exists. There is no such thing as a naturally "good person." All people are on equal footing and do either good or bad at different times. And, as I said in an earlier article of mine, I more believe that the role of leaders, especially national ones, is perhaps overrated and that things move forward despite more than because of them. People should lead themselves.
It's a given that any administration should come up with infrastructure and achievements. Praise is best kept to a minimum for anyone. It's the foul-ups that are something to measure and to harp on, especially those of the ever-holy, uninsultable Yellow Saint.
I still think the Yellow Cult still wants to do the dumb thing called overthrowing government so that they could take over and maximize their gains. They should be denied that.
The Yellow Cult also believes in the baloney saying, "when you are neutral, you are actually siding with the oppressor." I believe neutrality is a legitimate thing, and painting one side as "evil" is just a publicity ploy. There are no good or evil sides in politics, only vested self-interests vying with each other. The recent spat between Florin Hilbay and Antonio Carpio seems to prove this.
The said spat also seems to be a leftover of the Balay vs. Samar days of Aquino's term. I wonder what other things would come up related to this. It would be interesting to see if this fully exposes the "good guys" as vested interests and bursts the Yellow Bubble for good.
I wonder if it is finally making some Yellow supporters ask themselves how could two anti-Duterte people quarrel. "How could they not put up a united front? They're the good guys right? But wait… are they actually vested interests working for selfish gain?"
Truth hurts. But if you don't accept it, it can hurt even more.
I believe, as my cohorts here do, that what Filipinos embrace as their culture is what actually pulls the country down. And those who seem to be anti-dictators, who may also believe themselves to be "heroes," are the real dictators.