I find it so ironic that in the same week that a gender reveal party in San Benardino California lead to the obliteration of 12,000 acres ( as of Thursday night Philippine time) of Southern California's forests , a certain other gender reveal "party" almost 6 years ago has caused tempers to flare locally. You can say it was quite a week for things "on fire. "
Much has been said in GRP     and elsewhere about this. I want to formulate my own viewpoint and tie everything back to pinoy culture . I will do so with an assist from Sir Elton John using quotes from one of his hidden gems Sweet Painted Lady . In case you are wondering what does Elton John know about the subject, please keep in mind the lyrics of most of the Elton John hits were written by Bernie Taupin.
I'm back on dry land once again
Opportunity awaits me like a rat in the drain
We're all hunting honey with money to burn
Just a short time to show you the tricks that we've learned
If the boys all behave themselves here
Well, there's pretty young ladies and beer in the rear
You won't need a gutter to sleep in tonight
Oh, the prices I charge here will see you alright
Joseph Scott Pemberton. was 19 years old during that eventful Oct night in 2014. Were you ever a 19 year old guy? If you are a woman, have you ever seen a group of 19 year old boys together after being in a predominately male environment in the middle of the ocean for over a month? Are you one of these people who have no idea why there are a concentration of brothels in close proximity to a major harbor? JSP was the archetype of a serviceman "hunting honey with money to burn".
I smell women
Smell 'em in the air
Think I'll drop my anchor
In that harbor over there
from the musical Les Miserables
So this is nothing new. US military do their own form of conquering foreign lands with dollars as their ammunition. We all know the US gives intel to all their employees visiting foreign lands and I am sure Olangapo is no exception. considering there was a fully operational US Naval base there pre- Cory. For those who have no idea what that area is like I wrote about one of their most famous residents once. 
I would have to believe that the Navy/ Army/ Marines in their pre-shore leave briefing would have warned that there were certain locals who are not what they represent themselves to be. Then again my thoughts  wander to Cafe Havana in Greenbelt at night and the duplicity I assume that goes on there when the sun goes down and the tourist clientele are less than sober. Mr. Pemberton I assume had that fire down below  and sometimes that fire gets in the way of certain processes in the cranium.
Oh, sweet painted lady
Seems it's always been the same
Getting paid for being laid
Guess that's the name of the game
Other GRP writers before me have suggested that Jeffrey Laude turns into Jennifer Laude at night  not to fight crime but to ask :
" Hey, Mister, have you got a dime/ Mister, do you want to spent some time/ Oh, yeah/ I got what you want, you got what I need/ I'll be your baby, come and spend it on me"
Donna Summer
We all know that Mr.Laude suffered fatal injuries administered by Pemberton shortly after what I assumed was a reluctant and spontaneous gender reveal party. Pemberton did testify that the surprise motivated him to attack but he did not believe his attack was fatal. There has to be some poetic justice that this is getting published on the 19th anniversary of one of the most significant surprise attacks in history.
Your anagrams are showing, doctor. 'Louis Friend?' Iron Sulfide. also known as fool's gold.
Clarice Starling
Like the aforementioned night spot in Greenbelt, Makati , there are enough examples of local "fool's gold" who " talk like a woman but walk like a man"  in Olangapo. One aspect nobody brings up in this case. If you feel foreigners have every right to do what Pemberton wanted to do then is it OK for men like Mr. Laude to take away the opportunity from women that Pemberton had in mind. You know , the kind who would not send him into a homicidal rage? If you feel Pemberton is in the wrong for "searching for that kind of fun" then you automatically condemn Laude for providing that service in the first place.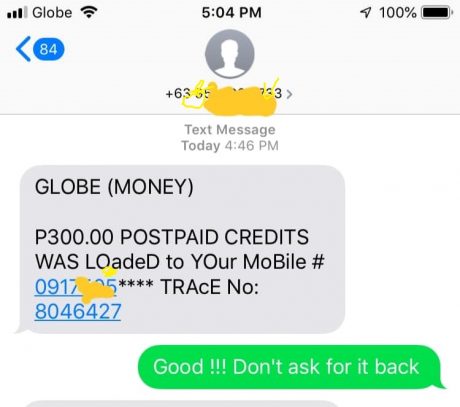 Let's leave this morbid subject for a brief moment and imagine yourself in a restaurant and you are starving on a Friday night. You order comes after 45 minutes and its loud and you already had two beers. You can't wait to bite into your medium rare prime rib and the waiter lifts up the cover of the still sizzling dish and you find yourself staring at a tofu steak. How angry are you? The waiter has little motivation to deceive you. But imagine your mood at the moment of truth.
So, she lays down beside me again
My sweet painted lady, the one with no name
Many have used her and many still do
There's a place in the world for a woman like you
In my eight years writing for GRP , one my common themes is that many pinoys ignore their lack of skills and international relevance by stretching the truth or false representation. They mask a lousy record in a FIBA tournament by trumpeting the quote of an ESPN commentator, they overstate certain circumstances in the Paul Walker accident and no other country celebrates one silver Olympic medal in 20 years like we do. Another scam that is so pinoy is the load scam written in jejemon and masquerading as the telecom but originating from a prepaid number. The message claims that you have to send them 300 pesos in load since they mistakenly sent you 300 pesos load and their ailing mother needs 300 pesos. Must be some sickness.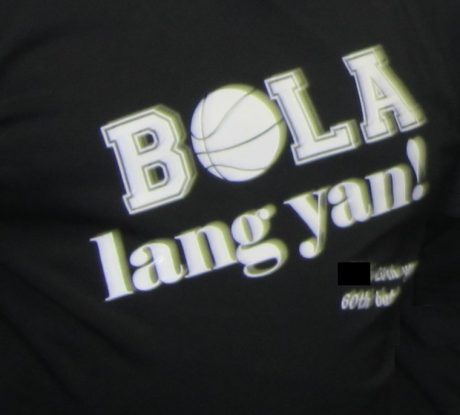 The killing of anybody is ugly but there were all sorts of ugly in this case that lead to the tipping point. The craving for the pansin necessary to close a business transaction in a red light district anywhere in the world is often preceded by all sorts of iron sulfide. "Bola Lang Yan " was the refrain of my former professor. This is not a hate crime. It seems Mr. Laude willingly stepped into the lion's cage using iron sulfide in an effort to masquerade as prime rib when in reality he was tofu steak. Even in the Elton John song there was a place in the world for a woman that Pemberton thought he was getting for the money.   Mr.Laude  ain't no woman but wanted to be perceived as one in the places he was hanging out in dressed the way he was. All that glitters is ( not) gold and you might know the rest of that Led Zeppelin song.
Putting a very sharp needle into the balloon known as Pinoy Pride since 2012.